On the Road is a weekday feature spotlighting reader photo submissions.
From the exotic to the familiar, whether you're traveling or in your own backyard, we would love to see the world through your eyes.
Good Morning All,
This weekday feature is for Balloon Juicers who are on the road, travelling, etc. and wish to share notes, links, pictures, stories, etc. from their escapades. As the US mainland begins the end of the Earth day as we measure it, many of us rise to read about our friends and their transient locales.
So, please, speak up and share some of your adventures, observations, and sights as you explore, no matter where you are. By concentrating travel updates here, it's easier for all to keep up-to-date on the adventures of our fellow Commentariat. And it makes finding some travel tips or ideas from 6 months ago so much easier to find…
Have at 'em, and have a safe day of travels!
Should you have any pictures (tasteful, relevant, etc….) you can email them to [email protected] or just use this nifty link to start an email: Start an Email to send a Picture to Post on Balloon Juice
Now with more Iceland and Venice, after the fold…
Some brief hits, saving up for Friday!
Where it was taken: Reykjavik, Iceland
When: June 16
Commenter nym: Joey Maloney
Other notes or info about the picture: I planned a 2-week vacation in Iceland to include seeing the Foo Fighters at the Secret Solstice music festival, some whale watching, the midnight sun, etc. instead I got deathly ill immediately upon arrival and had to fly home after 36 hours. Pretty much all I saw was the hotel and the ER. And a tiny bit of the Reykjavik bay front which is where I took this picture.
I'm glad you're okay – and that you have a story, and at least one one photo! I find the stories of life like this so powerful, and I know that for the rest of your life, you'll talk about it with a gleam in your eye. Thankfully.
Next up, a whole bunch of wow from Argiope:
Where it was taken:  Venice, at the Biennale
When:  early June, 2017
Other notes or info about the picture: Every two years, Italy hosts a ginormous international art exhibition, the Biennale de Venezia.  Artists from all over the globe compete to be able to show here.  Areas of Venice that normally are closed to the public are opened up for the event.  There's still time to book your tickets; it's on until November.  Venice is currently hosting absolutely contemporary work as well as centuries-old art and architecture—get there if you can!  Consider staying on the Lido, where you can relax at the beach when you're ready for a break from the art.

From the Giardini site:

Giardini Colorfall, by Ian Davenport.  Top: close-up.  Bottom: full piece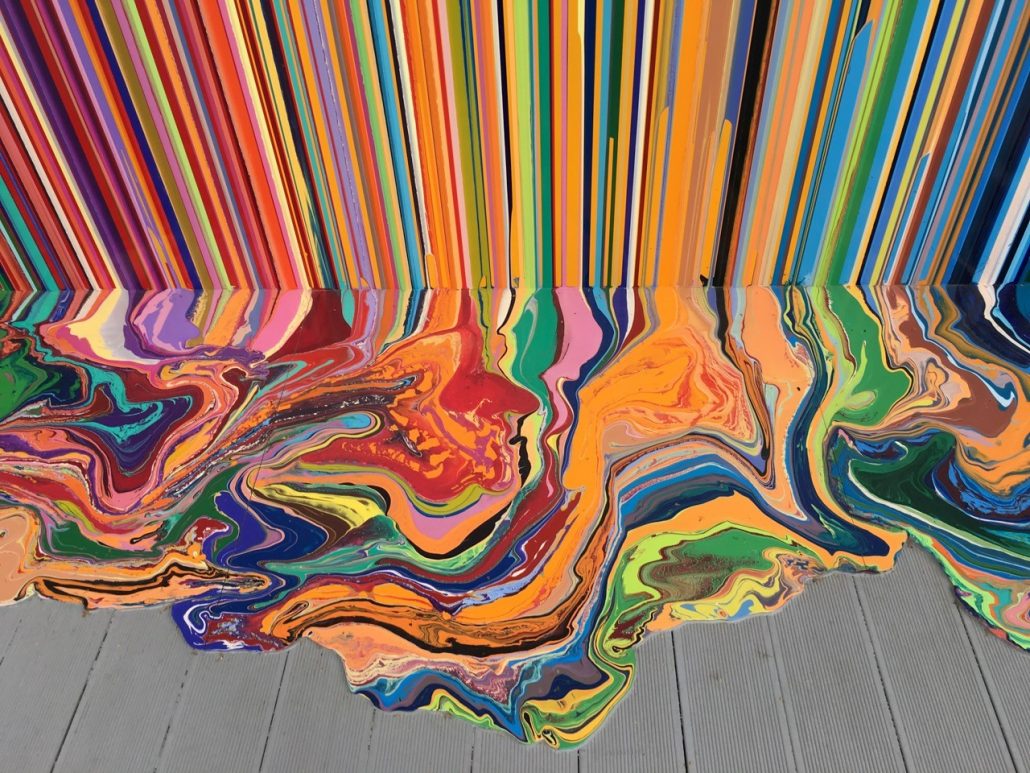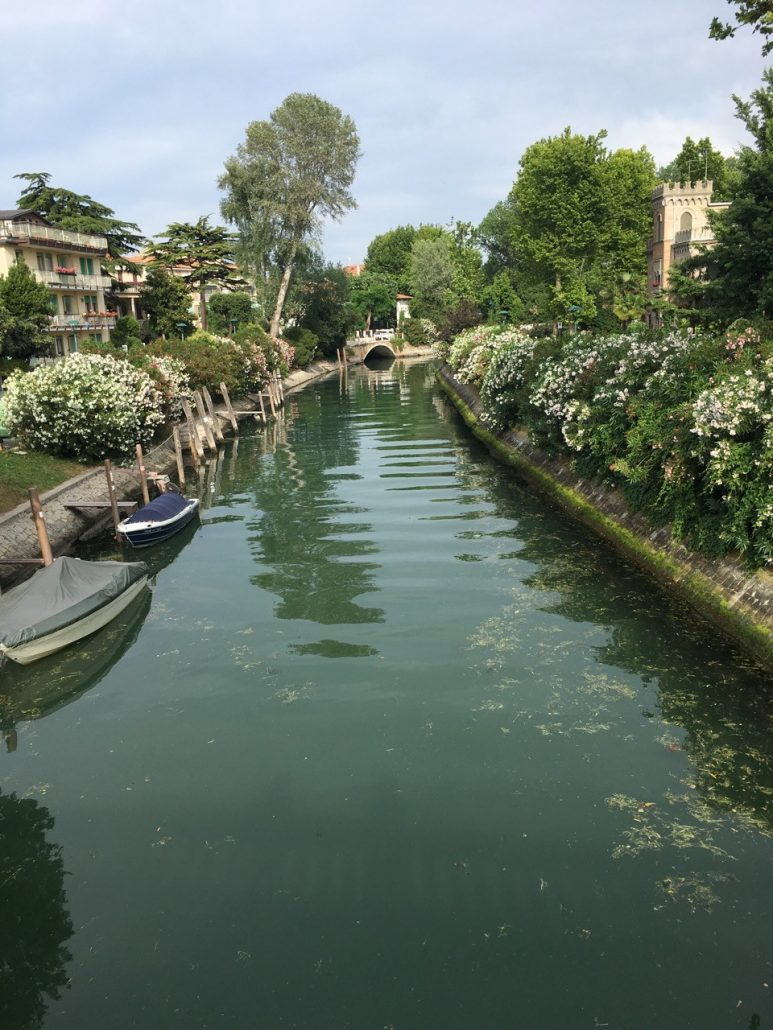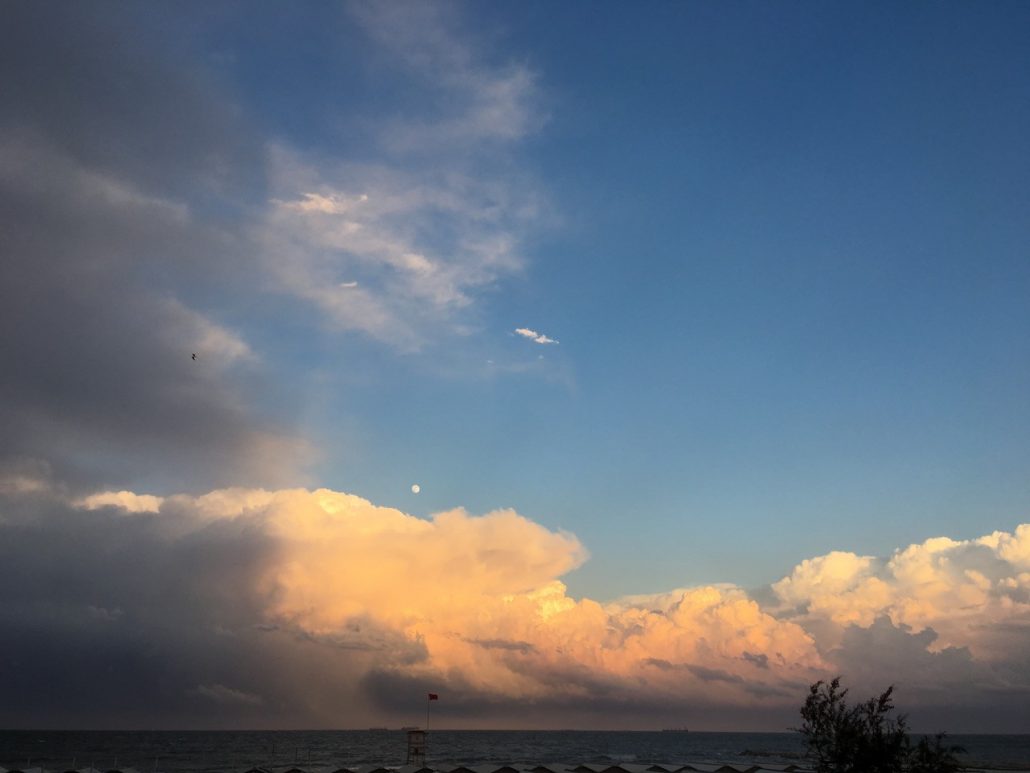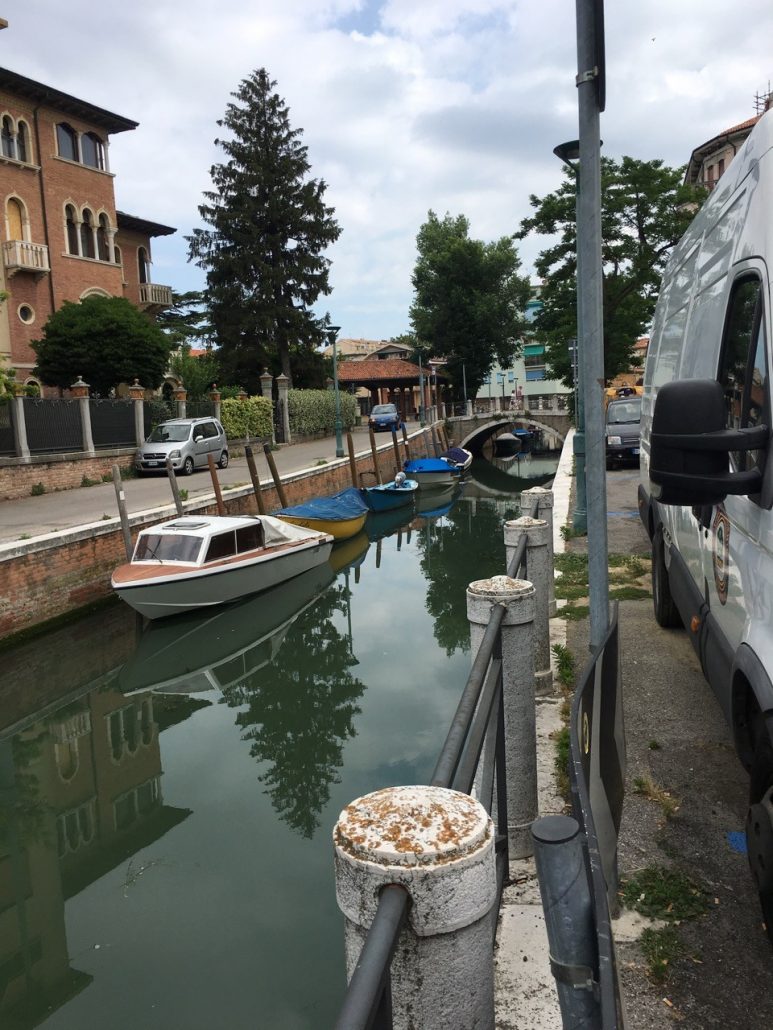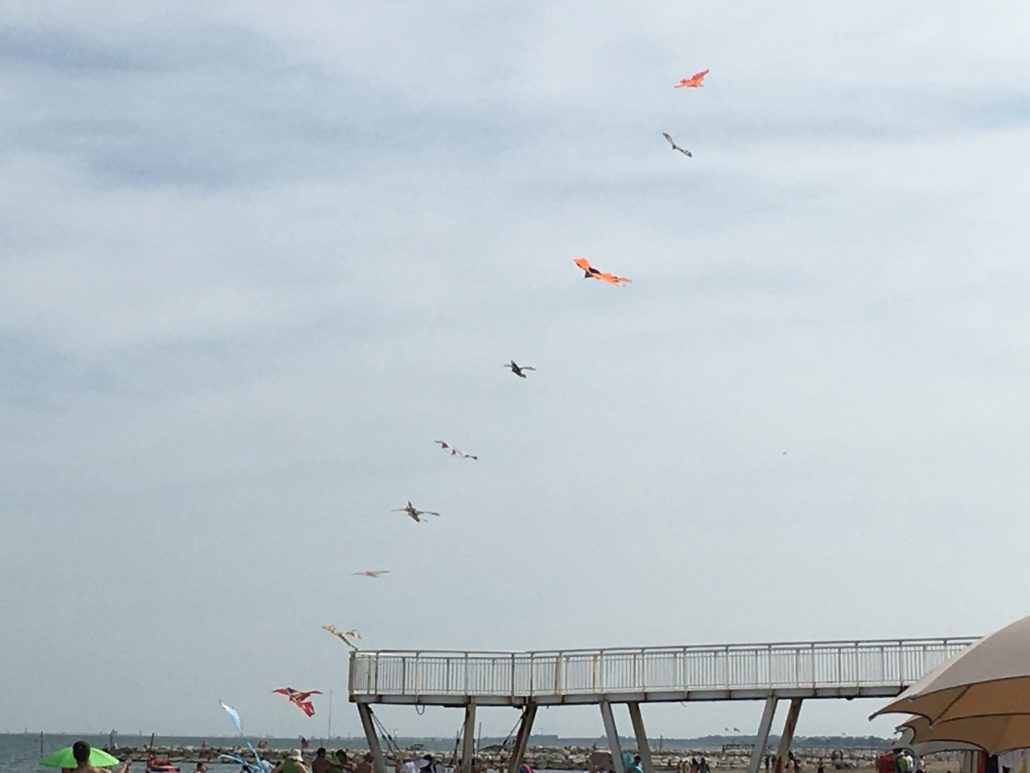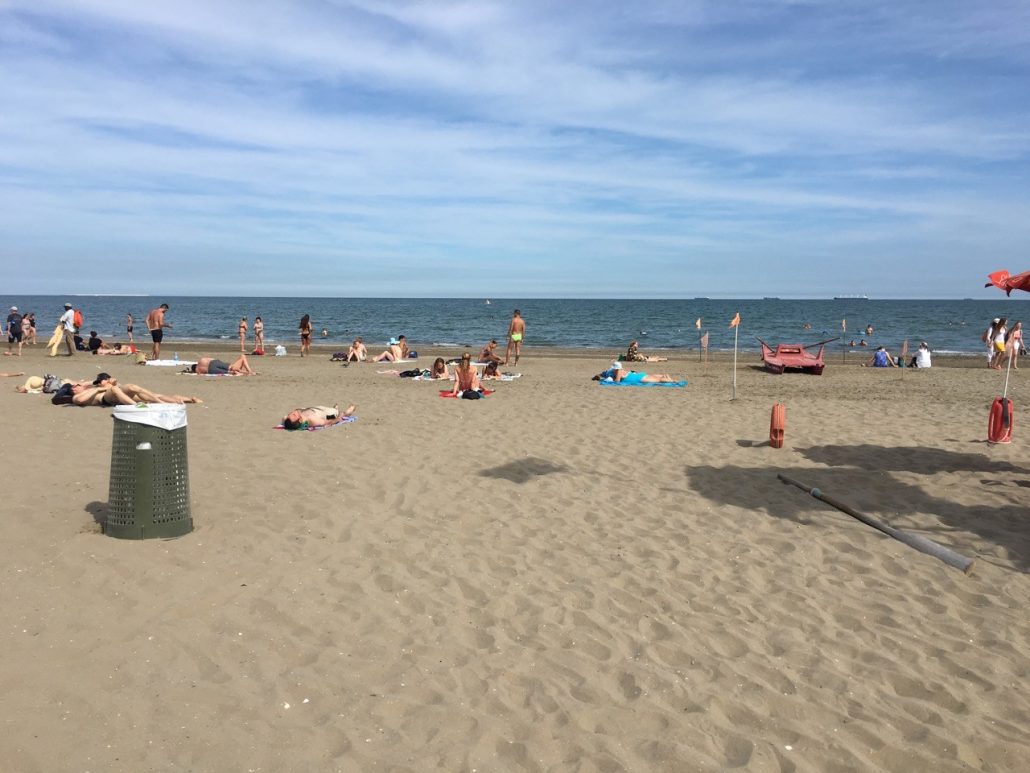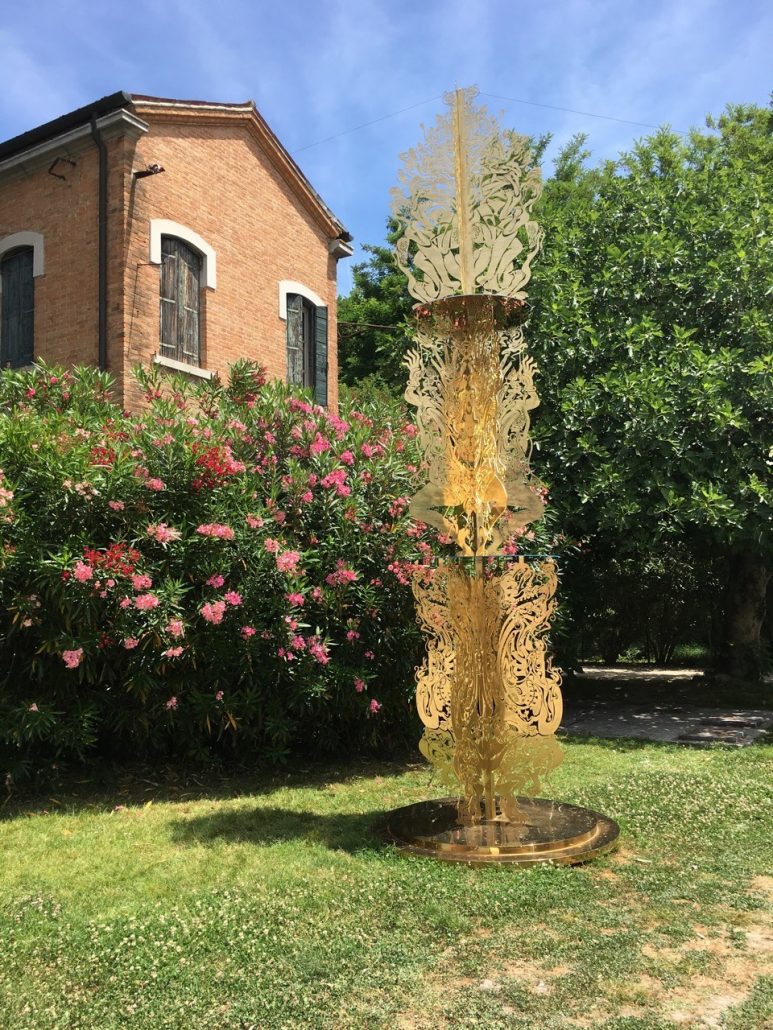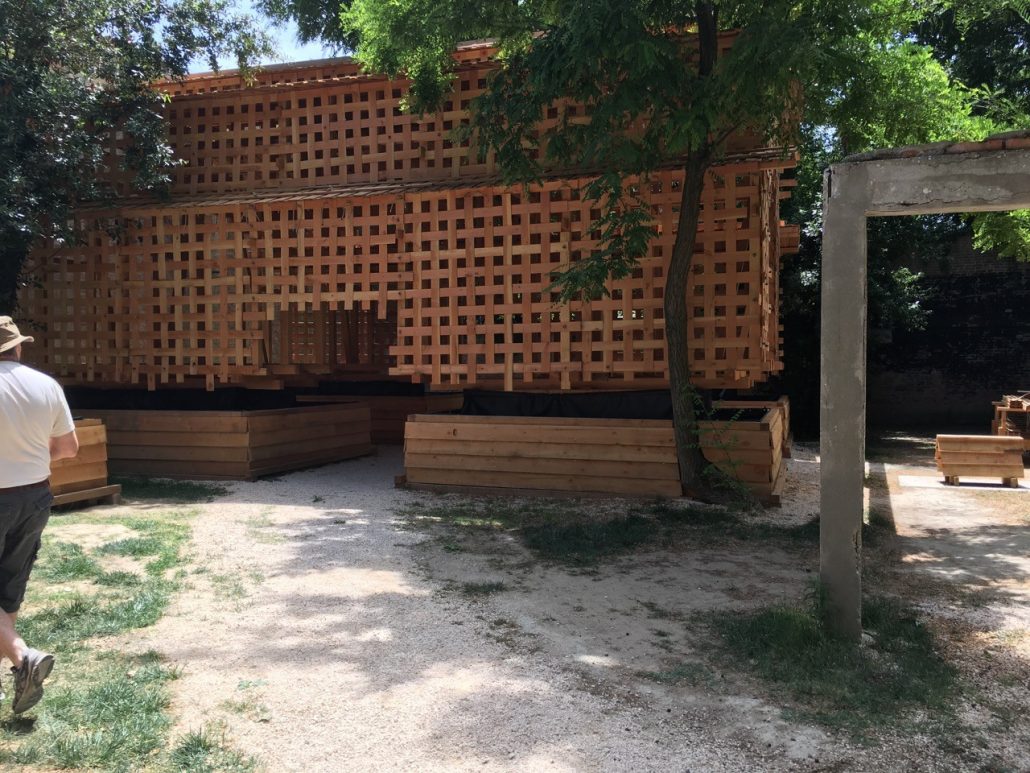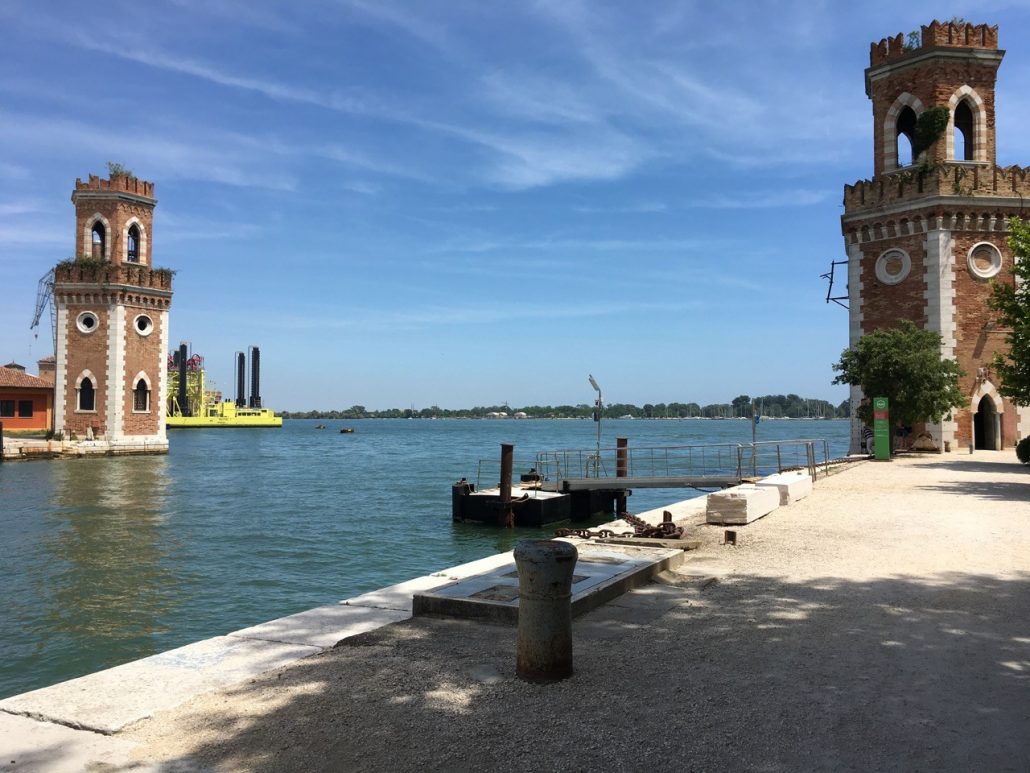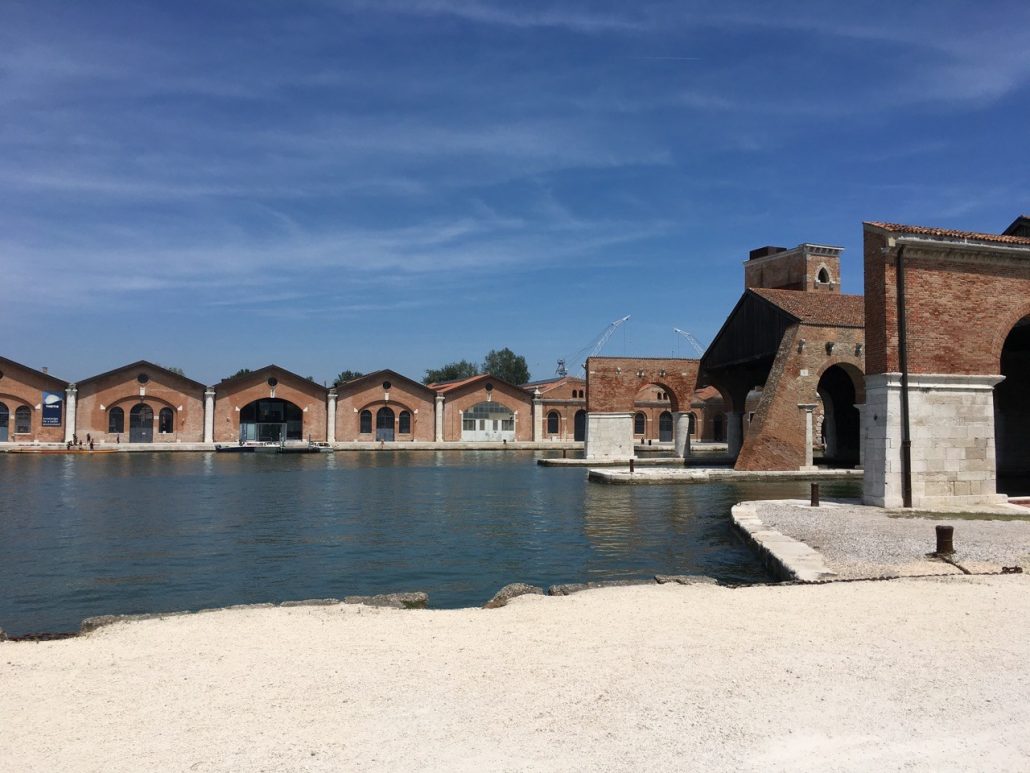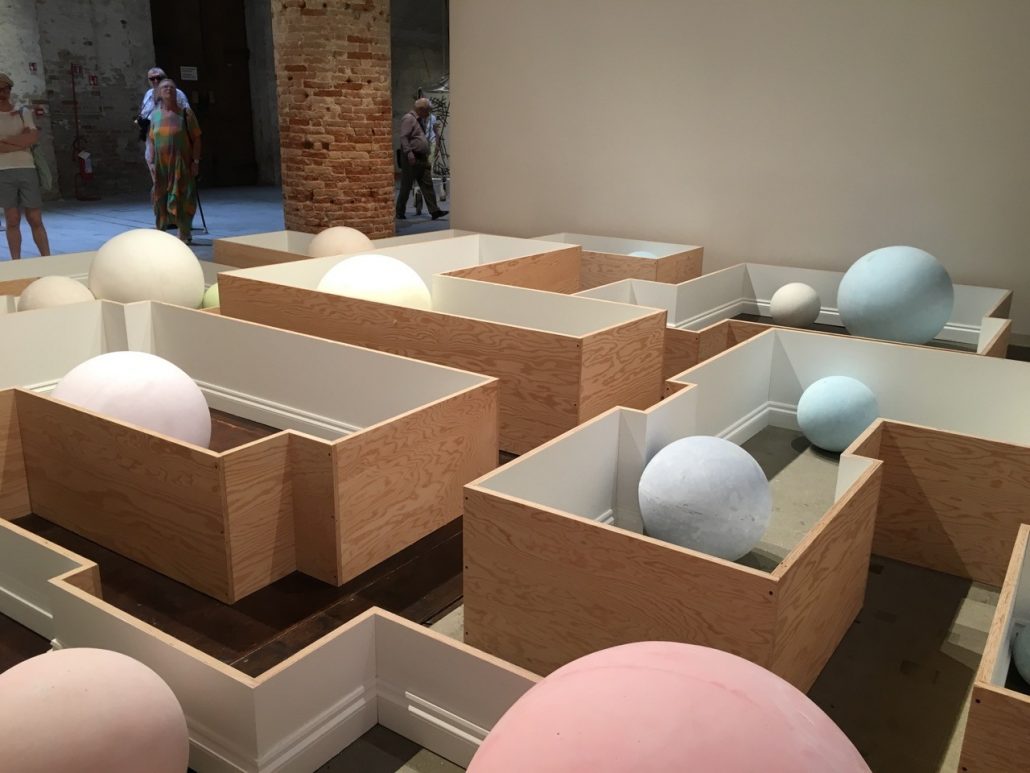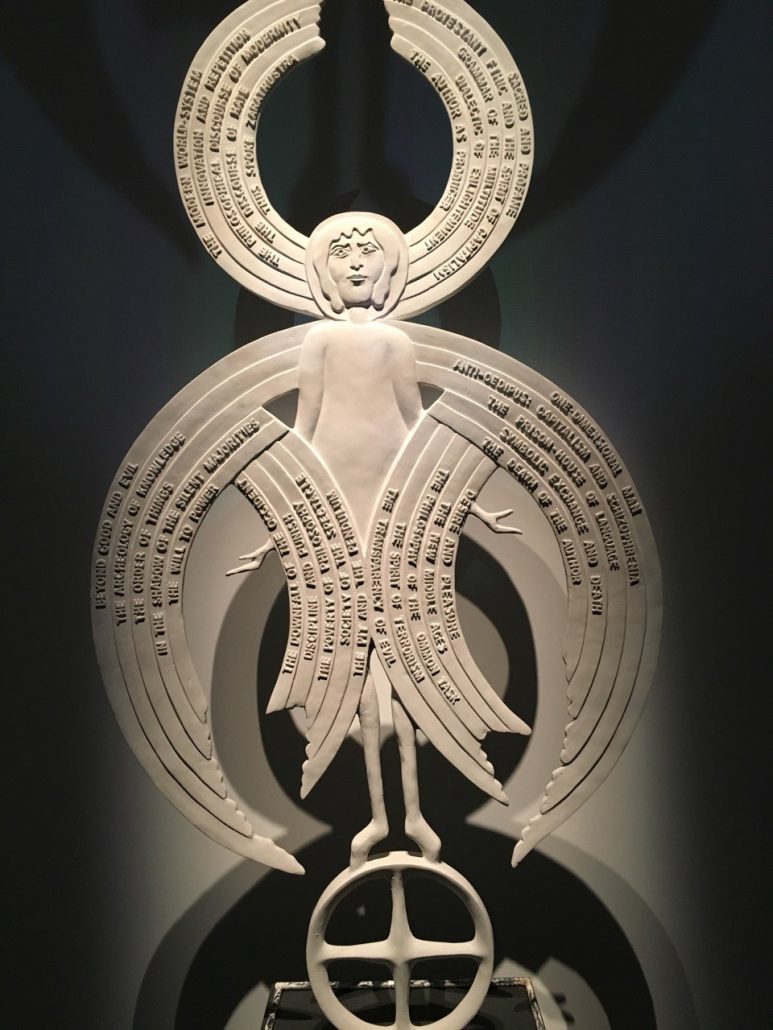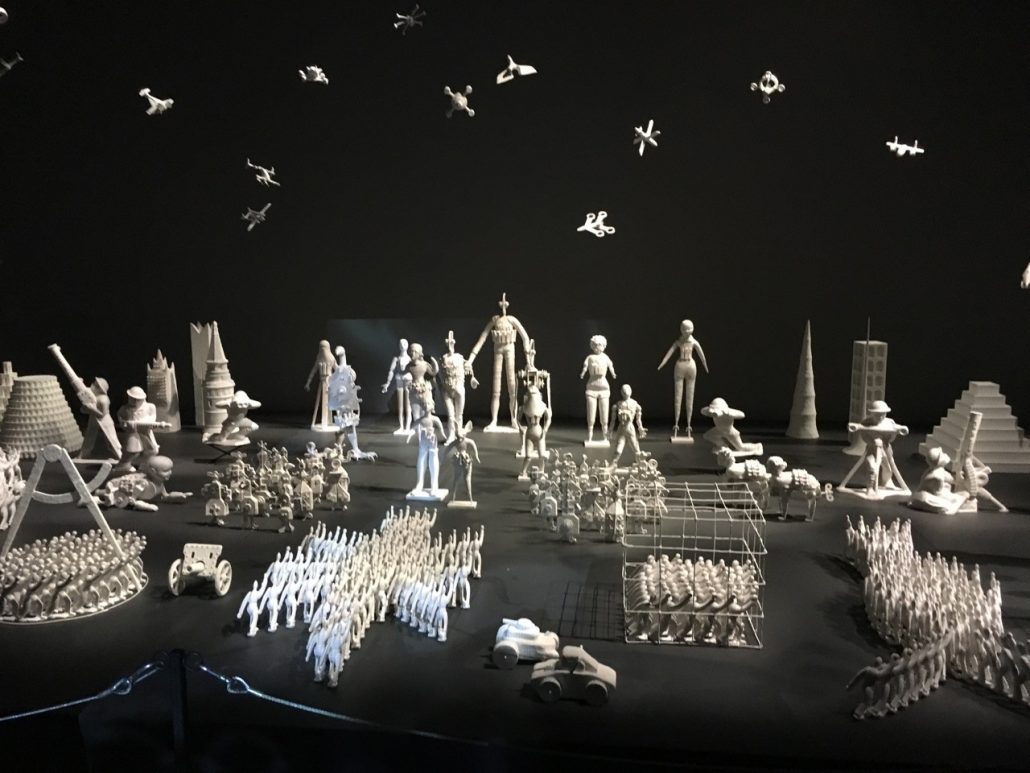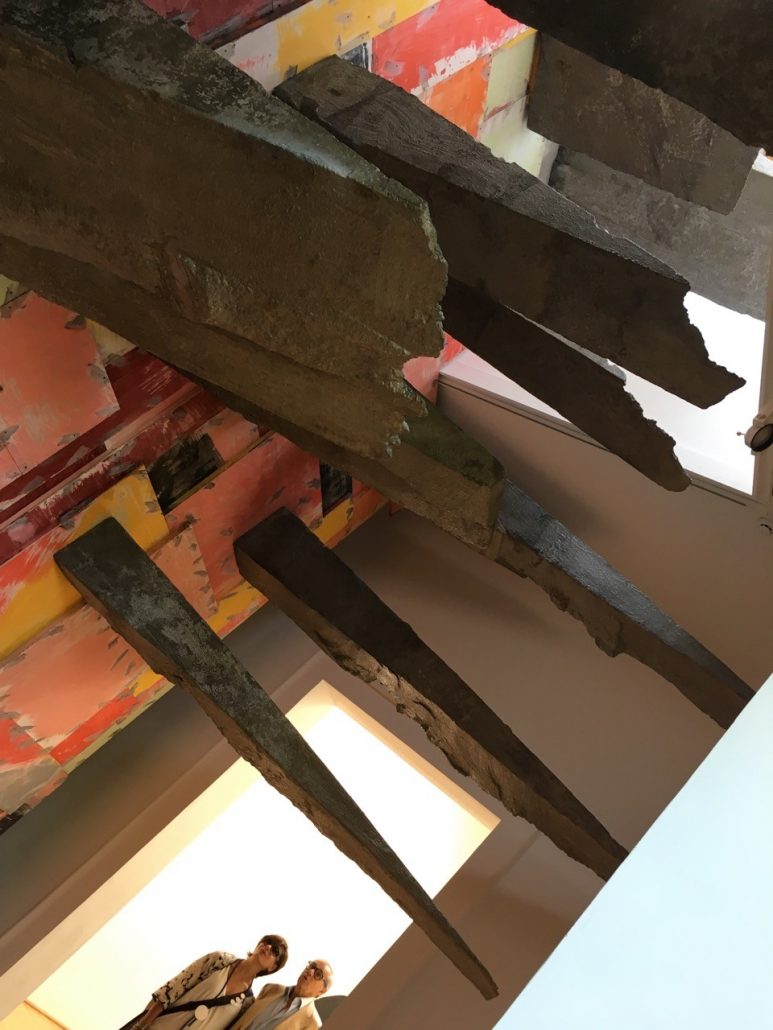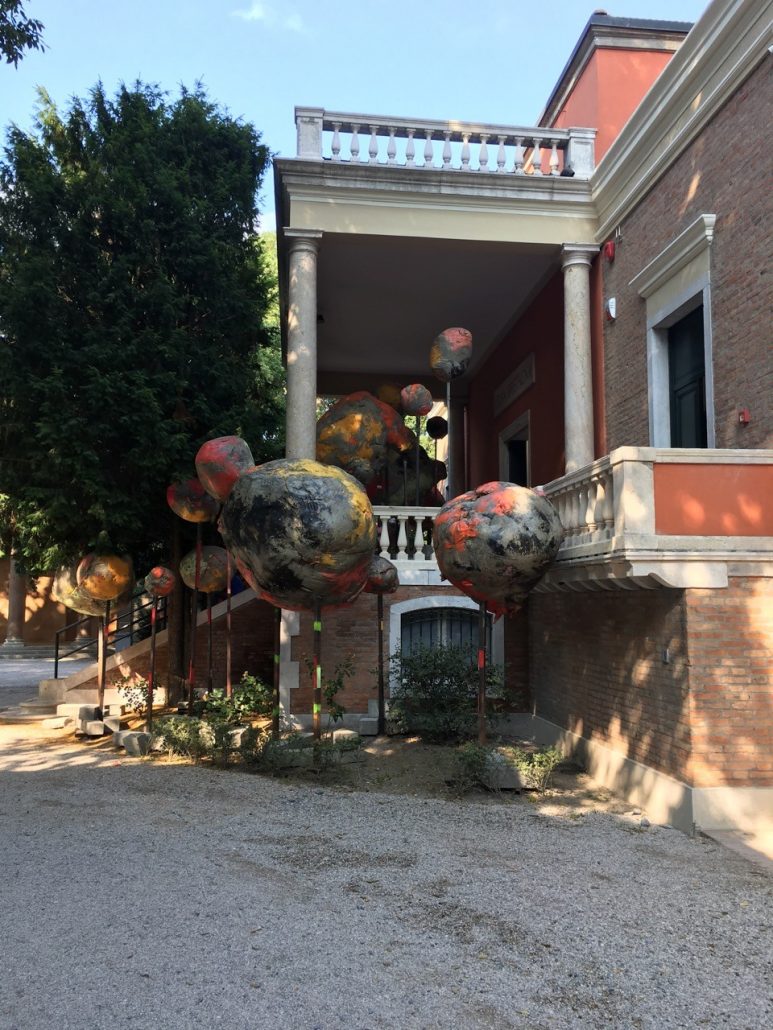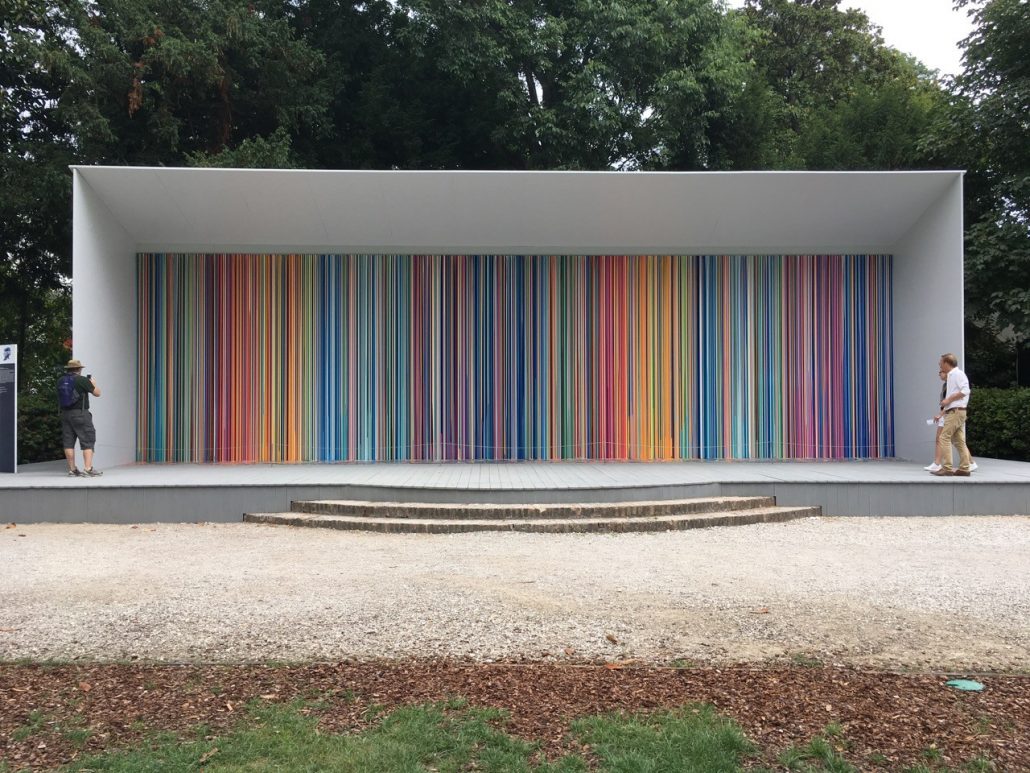 Wow- thank you so much! Such incredible shots, I can't believe it on this humble blog! My mother loves Venice, and her sister and family consider it a duty to go once a year for a week. These pictures are a welcome alternate view – thanks, and do send more from your artistic adventures.
I hope to find enough pictures from some of my visits to the Hakone Open-Air Sculpture Museum to share some time soon, including a statue of a naked Sylvester Stallone in his physical glory.
On a related note, I had planned to attend the Over The River installation by Christo in the Arkansas River Valley, but local assholes and Trump's ascendancy caused him to cancel the project after 15 years of planning and pre-development and an expenditure of his personal monies of over $5 million. It is the local community's loss, and it is sad that his celebration of the natural beauty of the river is nothing more than forgotten dreams.