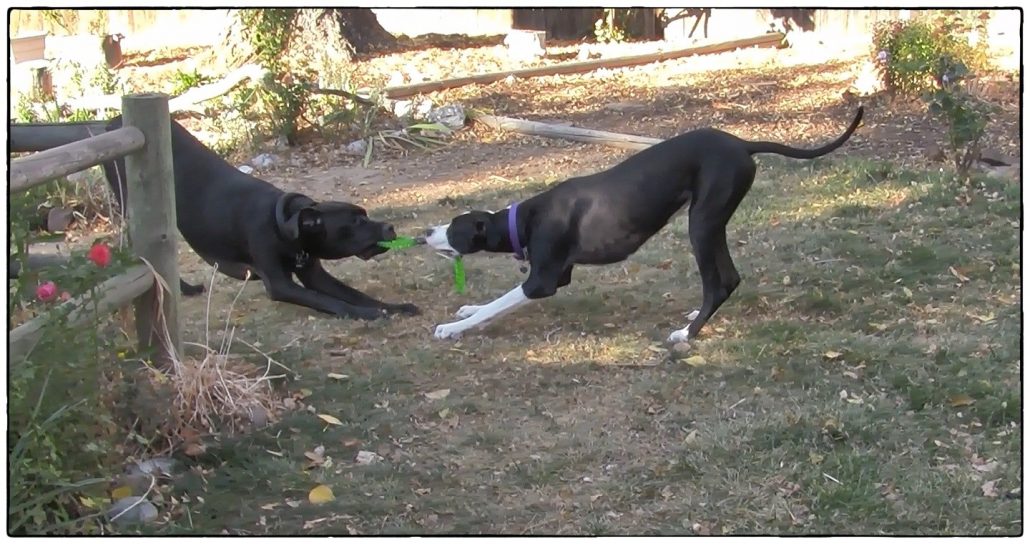 This is an older photo of the pups. We've been so busy and they are always on the move…or asleep, it's difficult to get a good photo. But they look pretty much like that all the time. The backyard has transformed – all the plants and landscaping have been replaced by heavy duty grass for play.  And most of the plants relocated to the front yard. I've added blueberries to the patio, some hanging baskets for color and of course the veggie garden and the grapevines are doing their thing. I'm heading out to weed….
I've been casting around for a pet sitter, because there is a lot of travel coming up and it seems we should probably have a professional around. The second one I contacted has two Danes of her own, so I think we may have found out match. We'll see how our meet and greet goes. But I'm hopeful.
I'll post this week's recipes tonight and we will have a writing thread tomorrow – normal time.
What's everyone up to this afternoon?
Open thread.