On the Road is a weekday feature spotlighting reader photo submissions.
From the exotic to the familiar, whether you're traveling or in your own backyard, we would love to see the world through your eyes.
Good Morning All,
This weekday feature is for Juicers who are on the road, travelling, etc. and wish to share notes, links, pictures, stories, etc. from their escapades. As the US mainland begins the end of the Earth day as we measure it, many of us rise to read about our friends and their transient locales.
So, please, speak up and share some of your adventures, observations, and sights as you explore, no matter where you are. By concentrating travel updates here, it's easier for all to keep up-to-date on the adventures of our fellow Commentariat. And it makes finding some travel tips or ideas from 6 months ago so much easier to find…
Have at 'em, and have a safe day of travels!
Should you have any pictures (tasteful, relevant, etc….) you can email them to [email protected] or just use this nifty link to start an email: Start an Email to send a Picture to Post on Balloon Juice
New form coming later this week – until then, please hold the pics.
Some amazing pictures and tales today – enjoy!
Where it was taken: Mount Rainier National Park
When: July 1, 2017
Commenter nym: PaulB
Other notes or info about the picture: These were all taken on the first day of a vacation to visit Mount Rainier National Park in Washington State. They were all taken in the southeast quadrant of the park.

1: This lovely elk was calmly eating breakfast just off the highway north of Packwood, WA.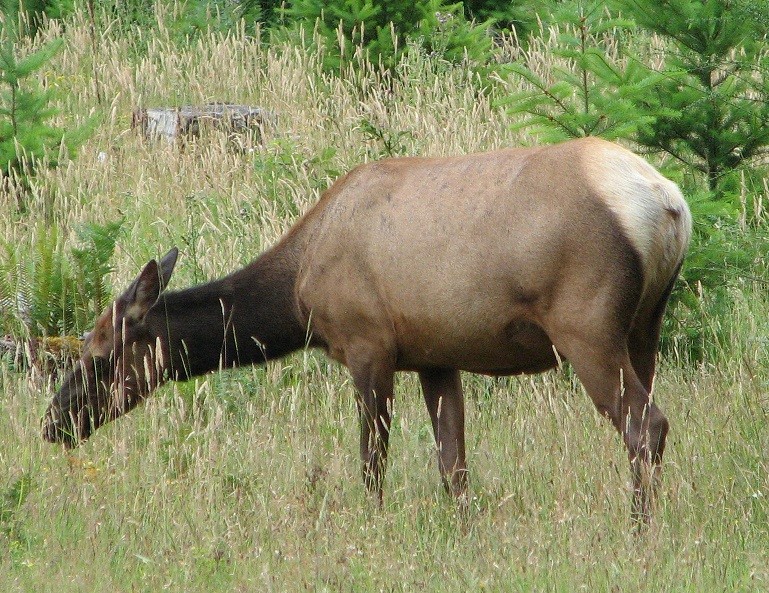 2 through 7: These pictures were taken along the Grove of the Patriarchs trail, which is a collection of some of the tallest, broadest, and oldest trees in the park. More fascinating to me, I'm afraid, were the trees that had toppled long ago. Some of the upended root systems were eerily fascinating.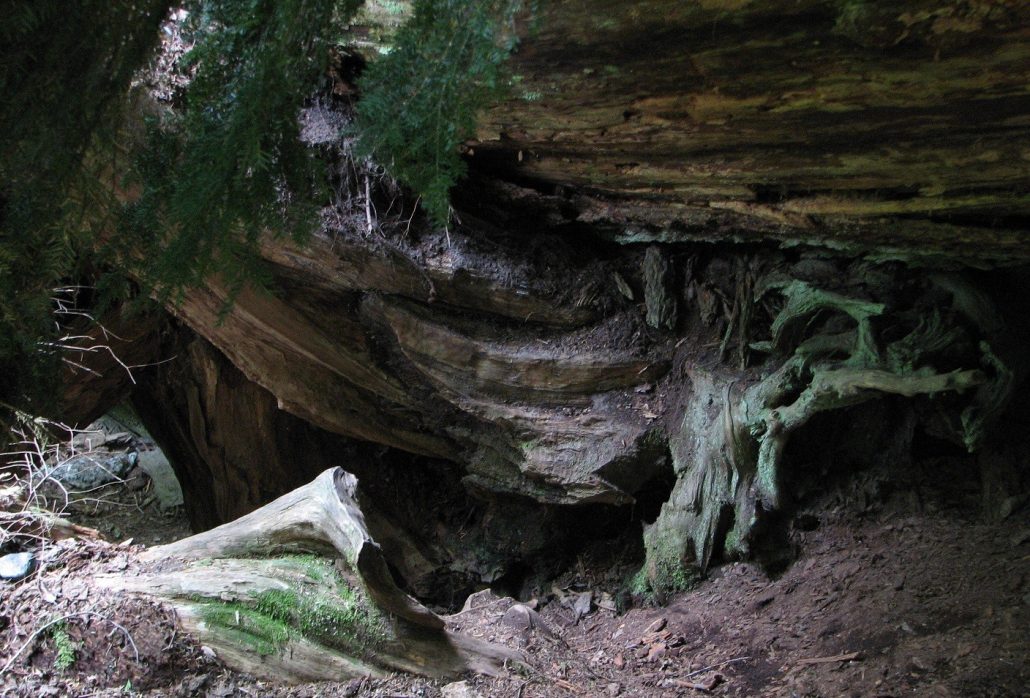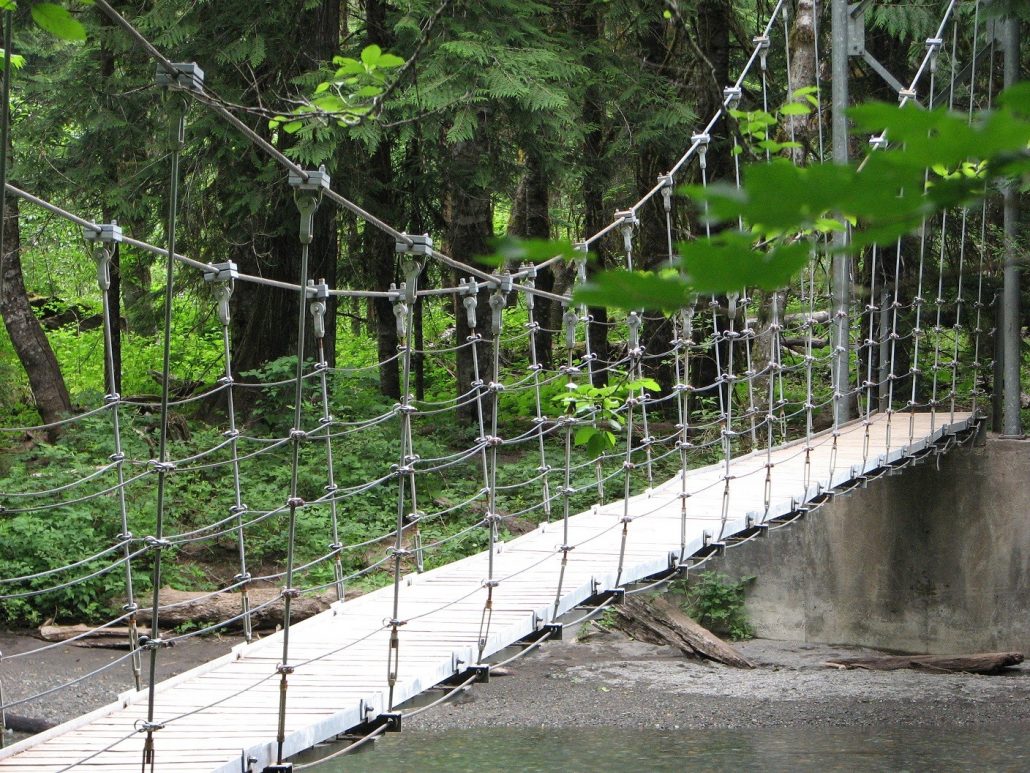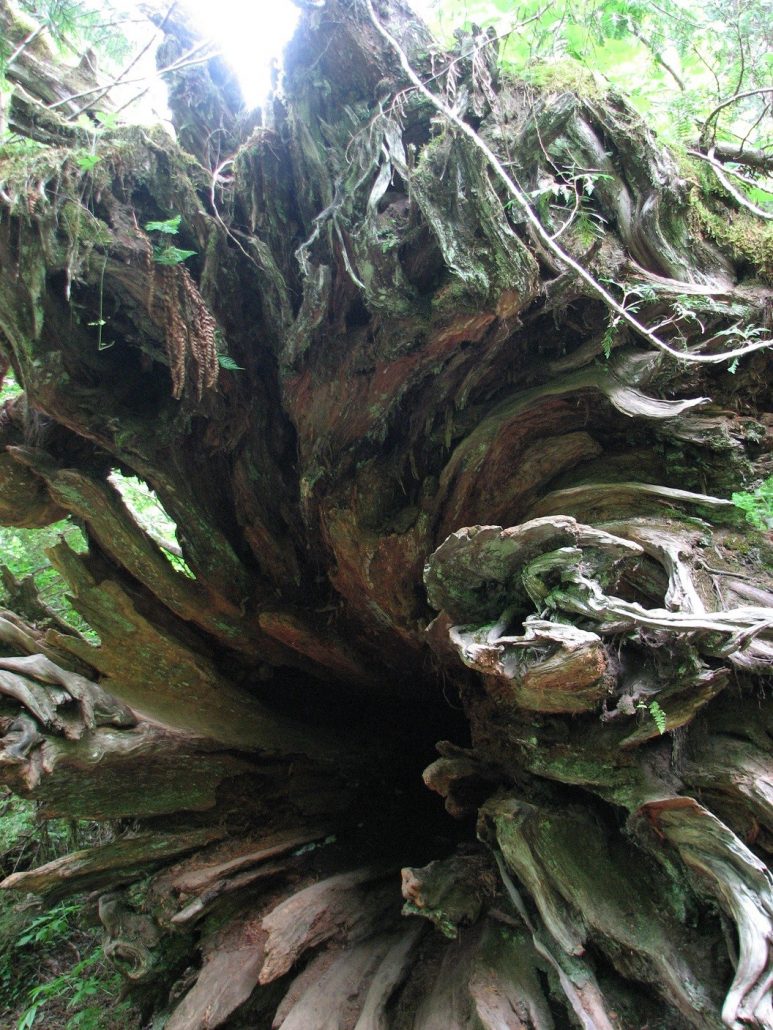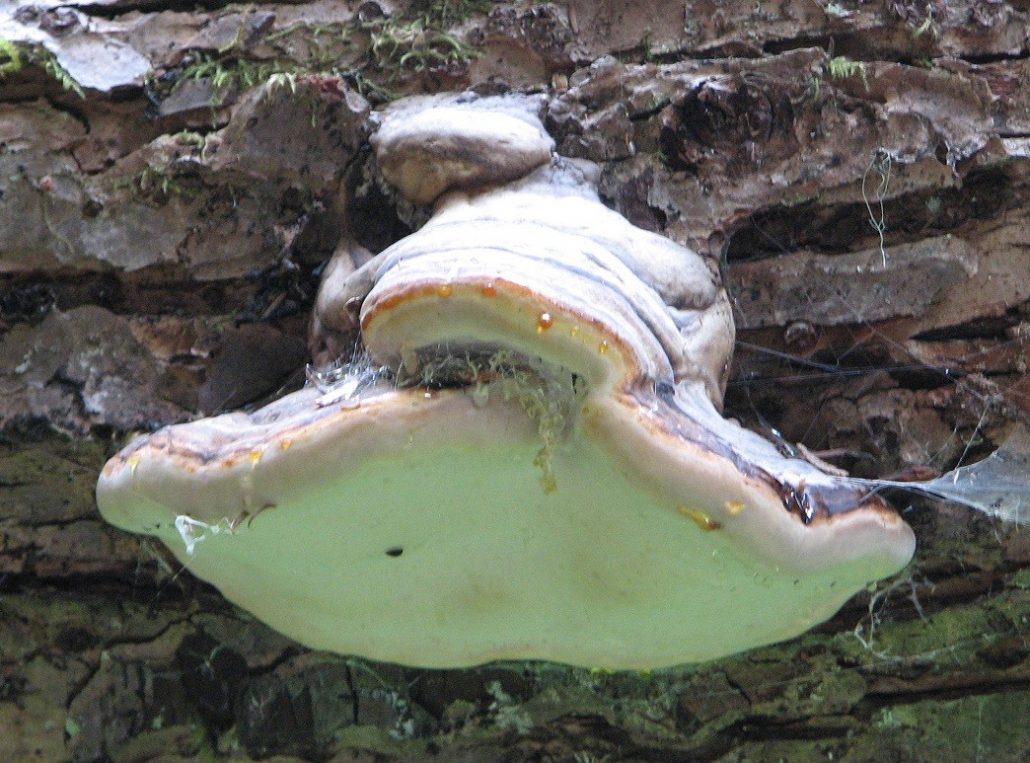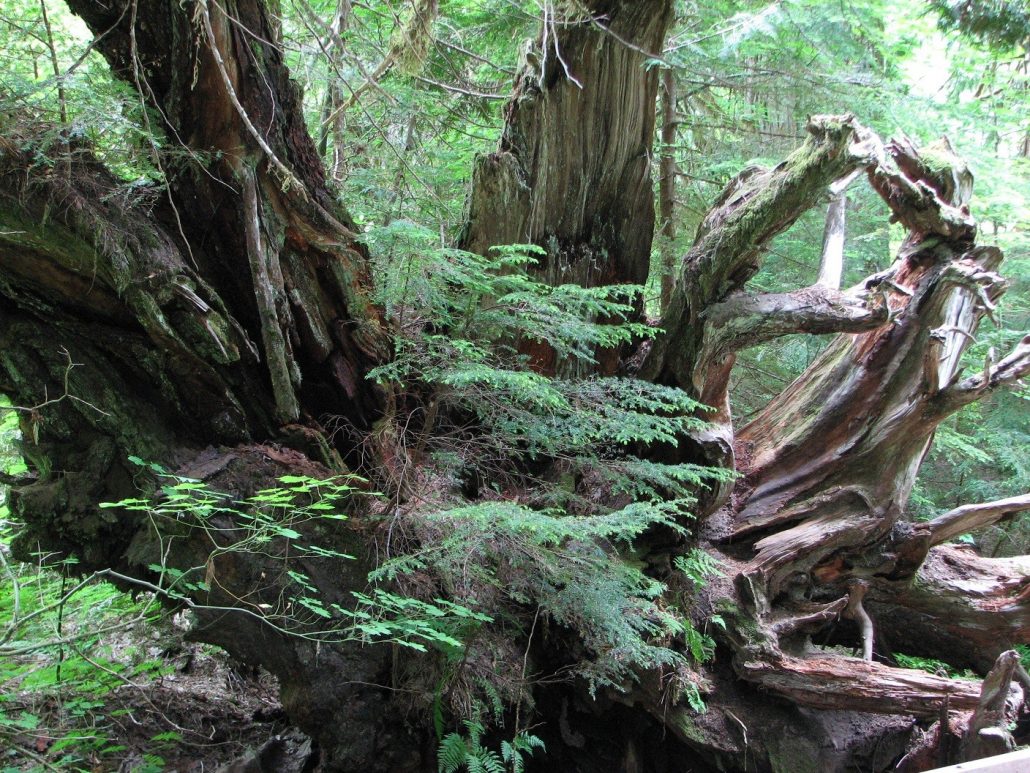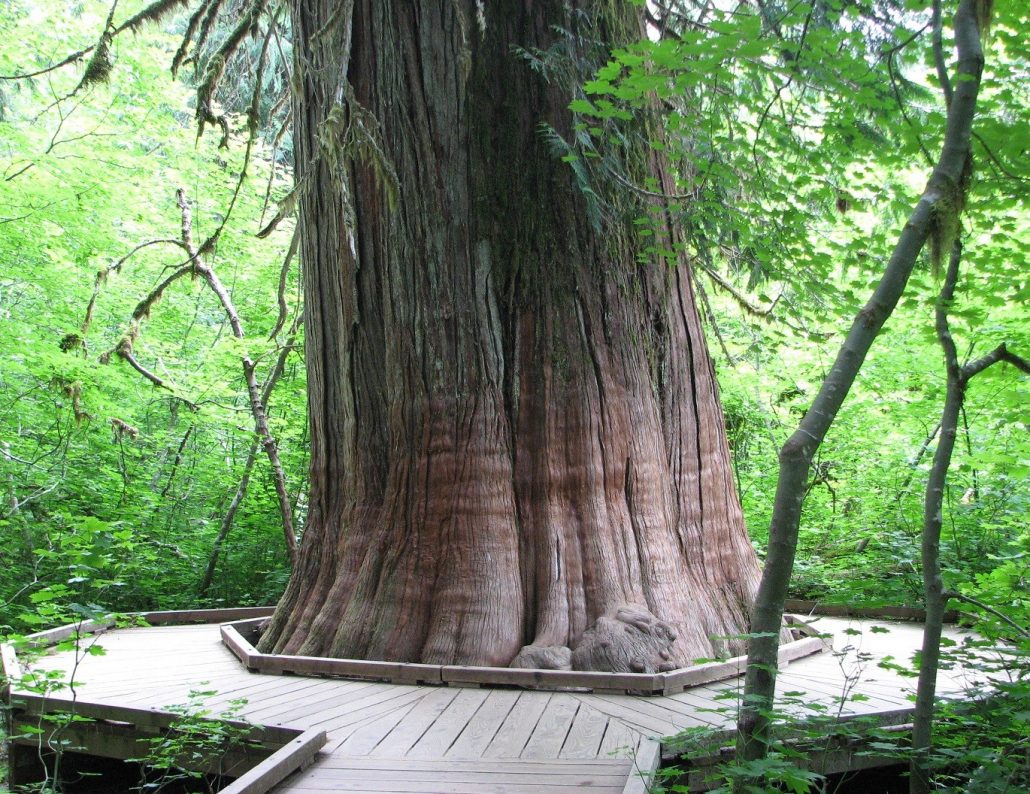 The suspension bridge in picture 3 is one-person wide and they recommend that only one person cross at a time. It shakes and makes loud noises with each step, which certainly adds a degree of healthy anticipation to the journey. It also proved to be fascinating for every passerby, as some families insisted on taking pictures of each family member, one at a time, oohing and aahing over the results, and then repeating the experience on the other side of the bridge.

8 through 11: The general theme of the trip so far is, "Water, water everywhere…." Western Washington had an unusually cold and wet spring, so the normal spring melt from the mountain is 3 to 4 weeks behind schedule. Everywhere you look, there are rivulets, runoffs, overflowing streams, and so on. The ever-present water and the delayed snow melt had several unfortunate side effects:

a)       The bathrooms were unusually busy. You really are never out of earshot of running water through the park and that cannot but have an impact on one's control.

b)      Some of the mid-mountain trails still have snow on them. Unfortunately, there is no good way for you to know whether that snow you're about to step in is a firmly packed snowbank that will hold you or whether it has been hollowed out underneath by runoff, in which case you're about to put your foot in it … literally. In the best case, all that happens is that your shoe and sock get wet. In a not-so-good case, you lose your balance, end up covered with dirty snow, and your leg and knee get scraped up by roots and sticks that were buried in the show. One guess as to how I happen to know what the not-so-good case is….

c)       Some of the streams are supposed to be crossed by stepping stones but the melt is still ongoing, so the stones are all covered instead of sticking up 6 to 12 inches above the waterline. Did I mention that water from glacial and snow melt is freaking *cold*?

d)      The meadows at Paradise, one of the most popular destinations in the park and about a mile up, were still snow-covered. Normally, at this time, you'd see a lot of wildflowers and you can wander meadows that make you think you're re-enacting the opening scene of the "Sound of Music." Instead, I took one look at the foot of snow covering the most desirable trail and I decided to punt.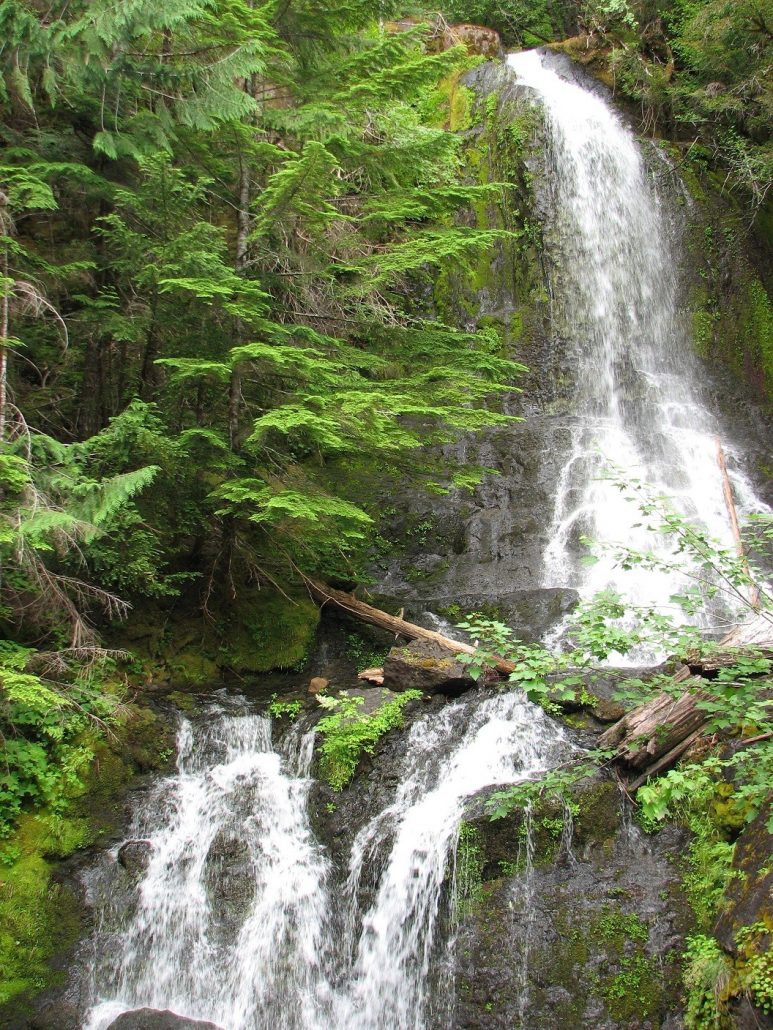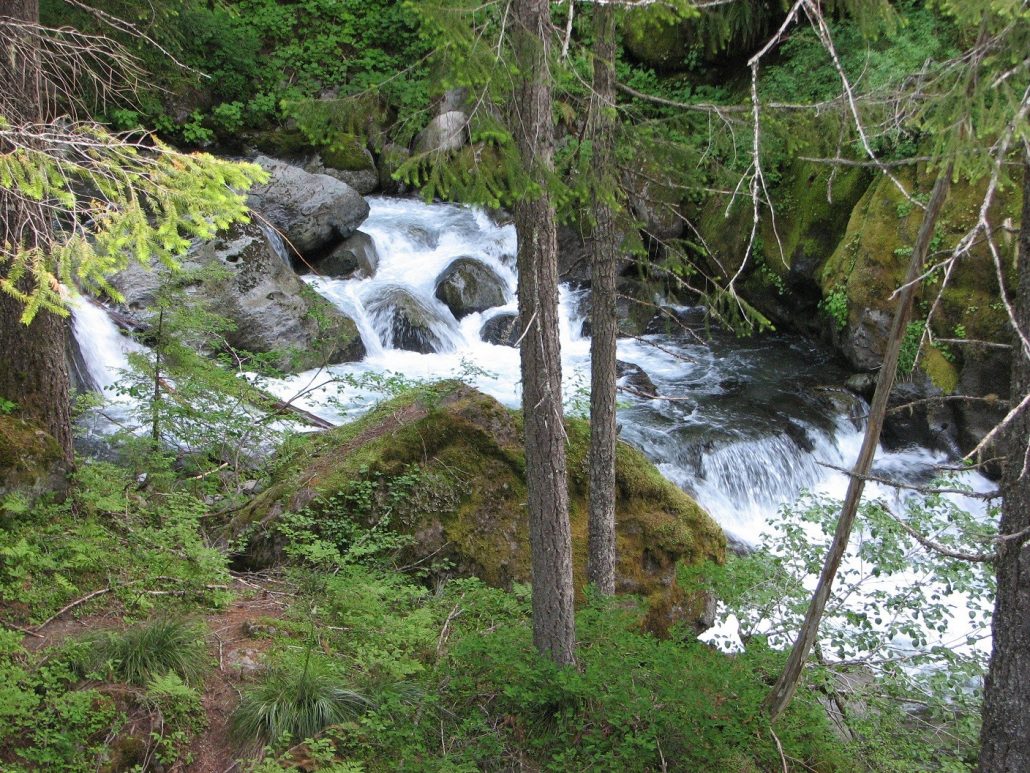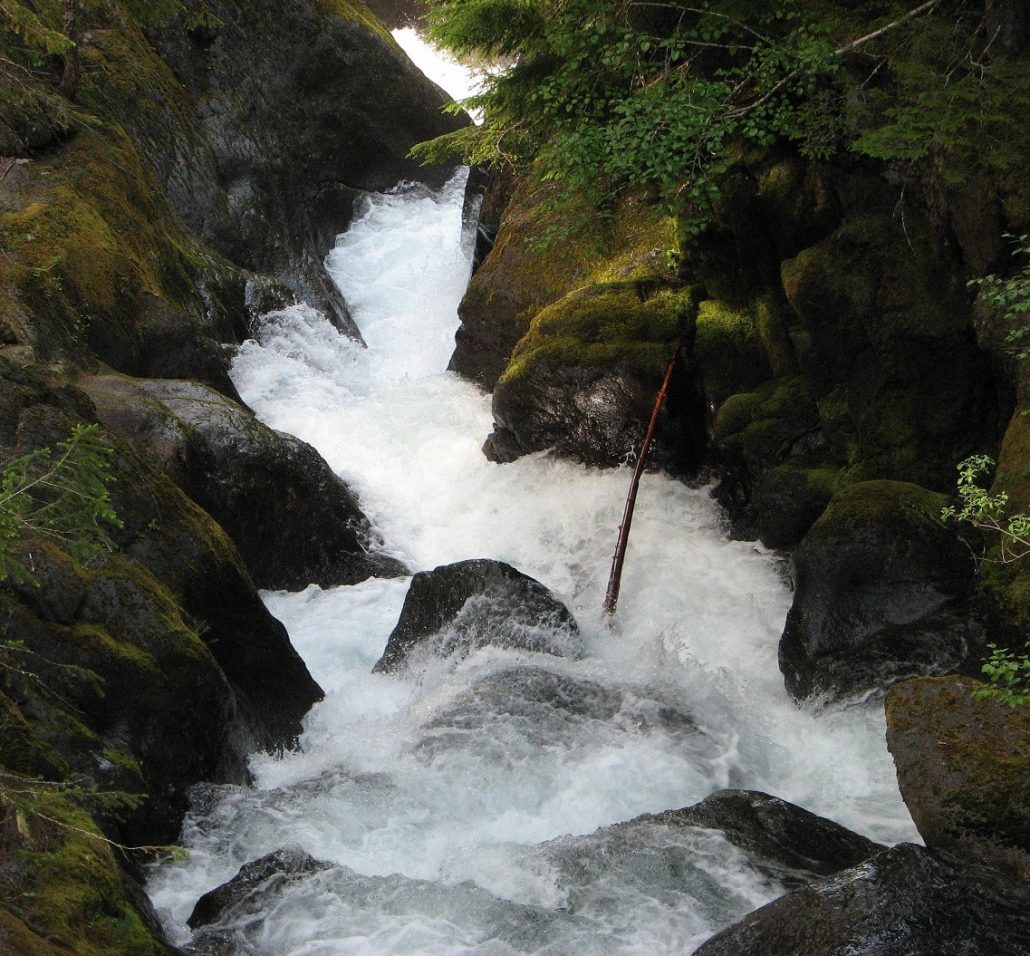 Picture 11 is of Box Canyon, a canyon so narrow that two people standing side by side could touch each other and also each touch the opposite walls of the canyon with their outstretched arms.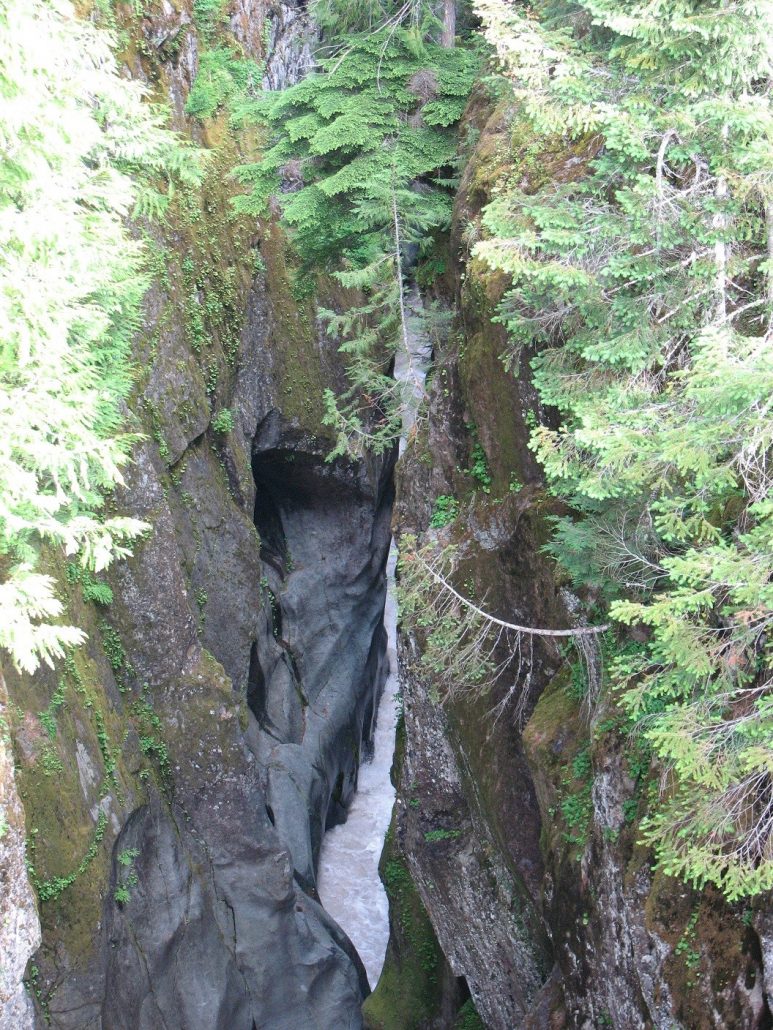 12 through 14: Various types of terrain and the granddaddy himself, Mount Rainier, a still-active volcano.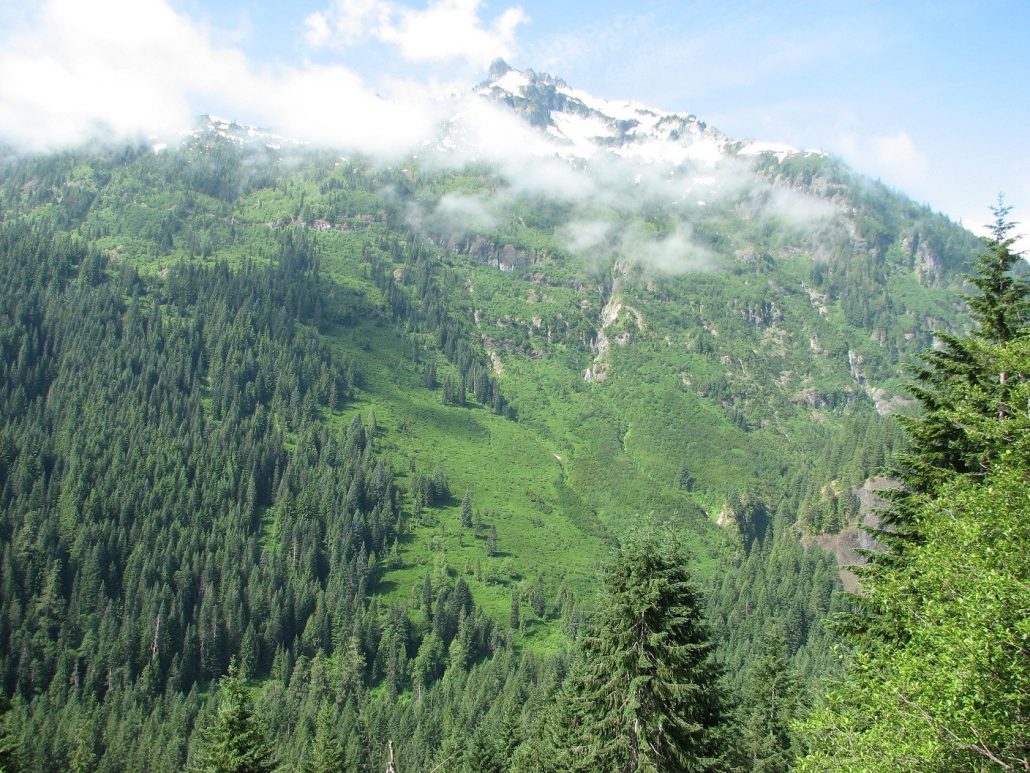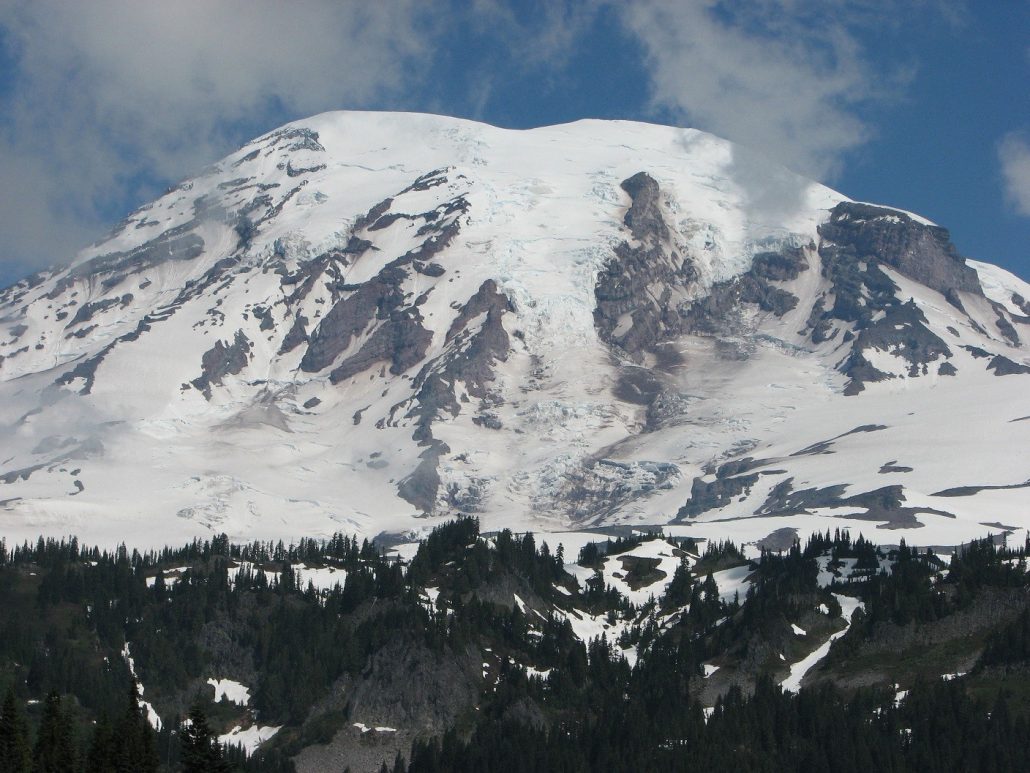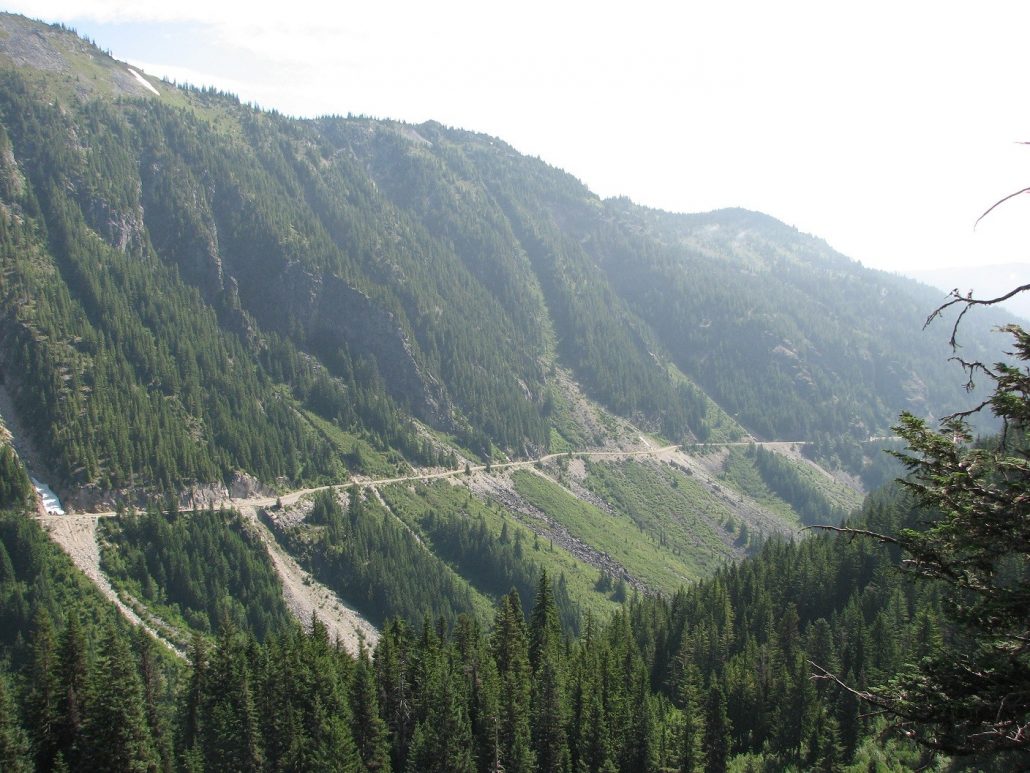 15 and 16: Wildflowers were present in the middle areas, at least, even if they weren't yet blooming in Paradise.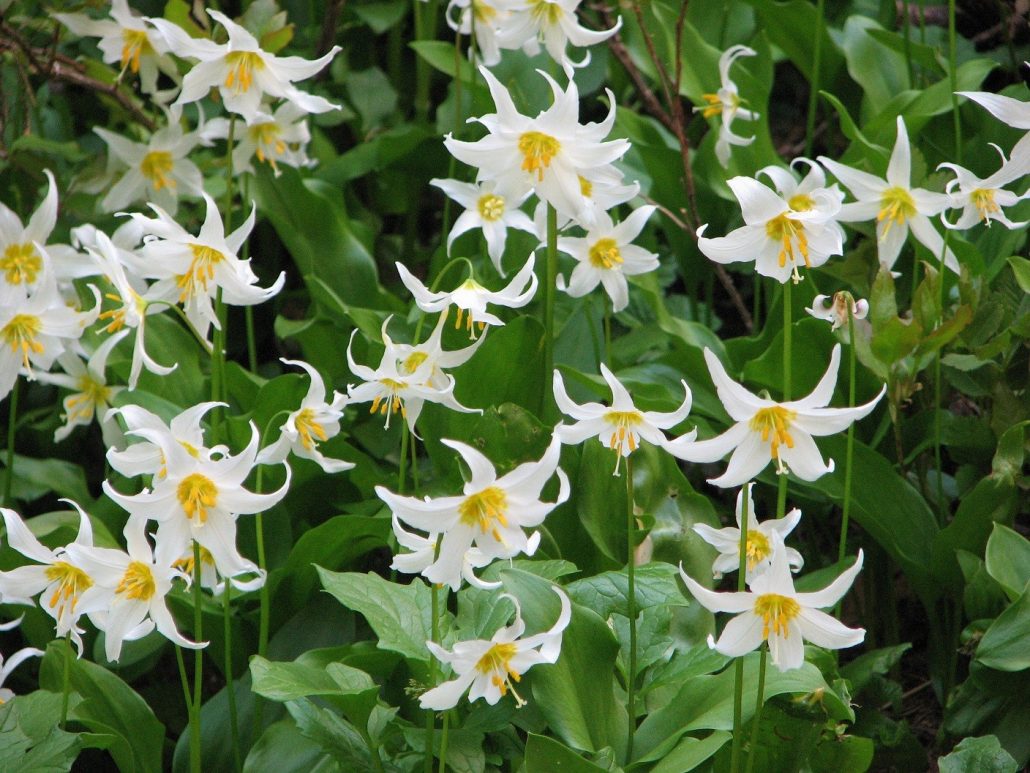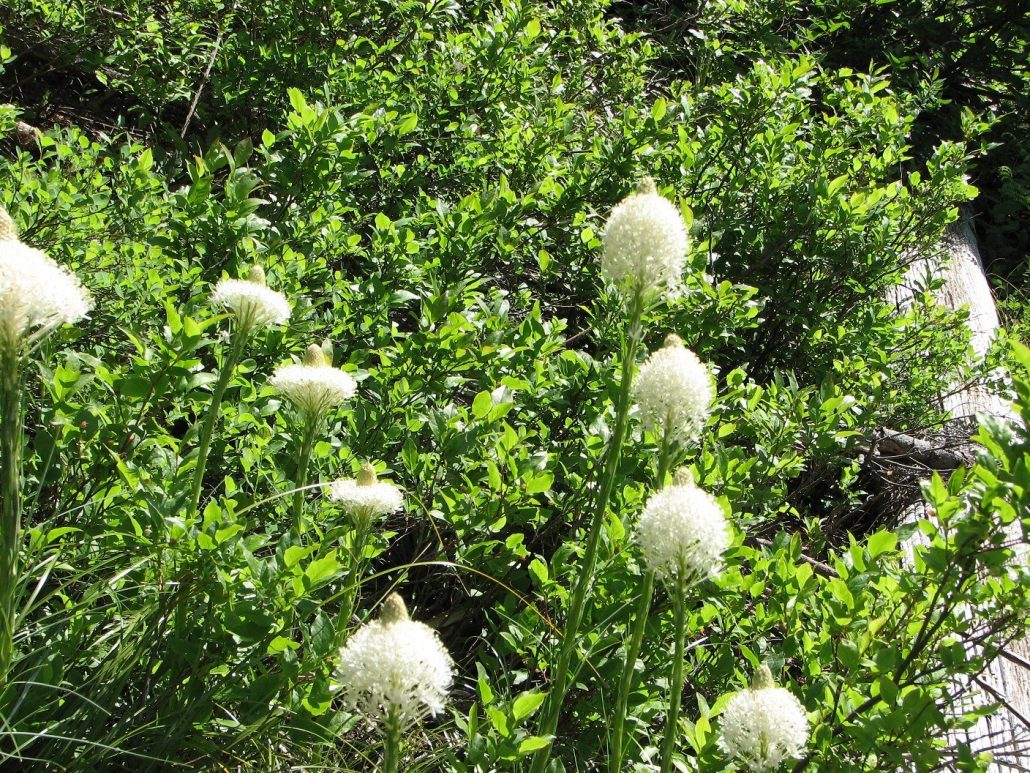 17: One of my fellow hikers decided to get whimsical with this tiny snowman, no more than a foot high.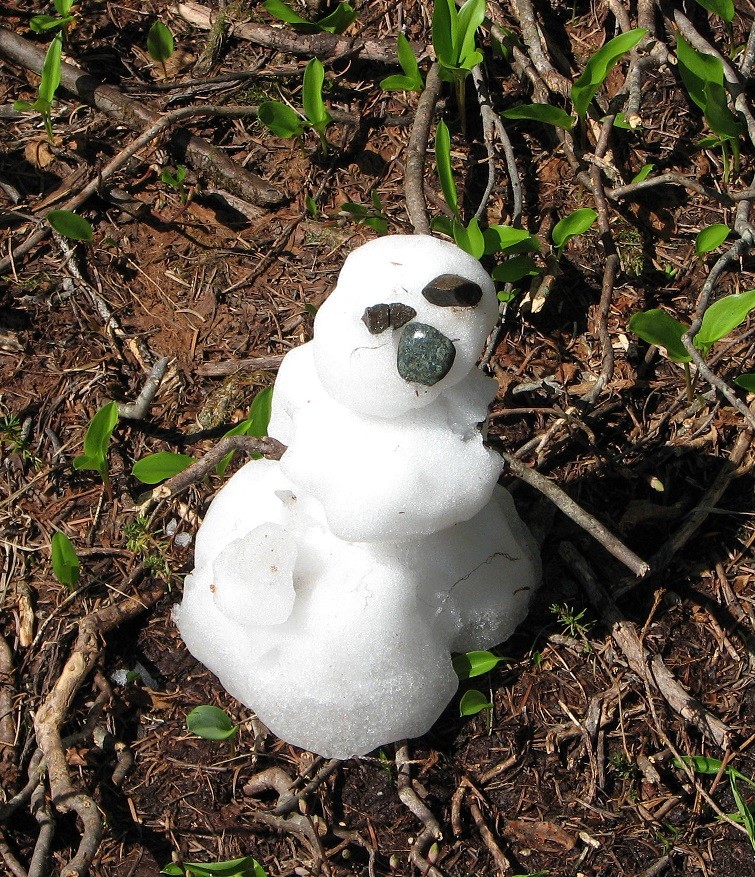 18: A lake that took an hour-long climb to get to. Alas, I was unable to fully appreciate it as that was the climb that took out my leg. Still, I can appreciate it in retrospect.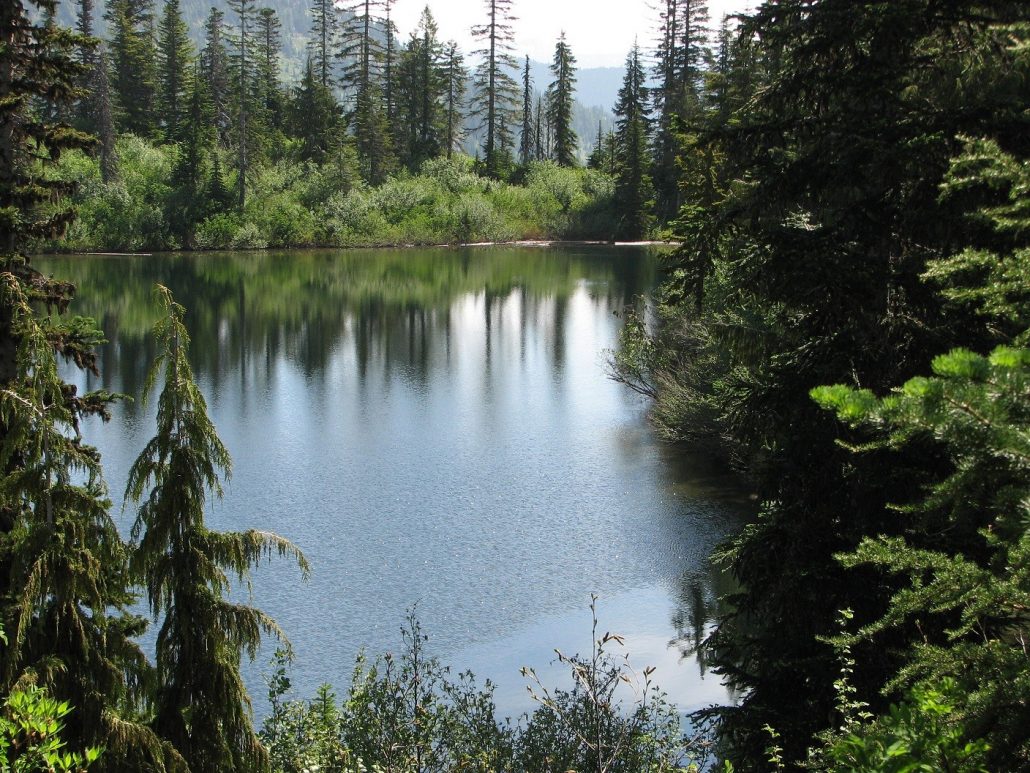 Paul, thank you so much – these were just what I needed today – thanks for sharing the pictures and stories. What do you say folks, do you want to see more from this trip? I know I do!
Oh, for those wondering, the quotes and pie sayings will get incorporated soon, thanks for all the suggestions, except for the asshat who used the c-word.