On the Road is a weekday feature spotlighting reader photo submissions.
From the exotic to the familiar, whether you're traveling or in your own backyard, we would love to see the world through your eyes.
Good Morning All,
This weekday feature is for Juicers who are on the road, travelling, etc. and wish to share notes, links, pictures, stories, etc. from their escapades. As the US mainland begins the end of the Earth day as we measure it, many of us rise to read about our friends and their transient locales.
So, please, speak up and share some of your adventures, observations, and sights as you explore, no matter where you are. By concentrating travel updates here, it's easier for all to keep up-to-date on the adventures of our fellow Commentariat. And it makes finding some travel tips or ideas from 6 months ago so much easier to find…
Have at 'em, and have a safe day of travels!
Please keep holding on to pictures in anticipation of the new submission form – thanks!
Where it was taken: Gettysburg PA
When:7/5/2017
Commenter BroD
Other notes or info about the picture: I am sad to report that, on a recent fly-rod raid on Pennsylvania, I discovered that *Distelfink* has gone out of business. It was a one-of a kind eatery–located at the intersection of Business Rt 15 and PA 394 a few miles north of Gettysburg. Featuring a unique menu of mostly locally-sourced food (*Good* food!), it attracted a colorful clientele of rural locals, high school and college kids, battlefield tourists, savvy truck drivers and itinerant fishermen like me. I'll miss it.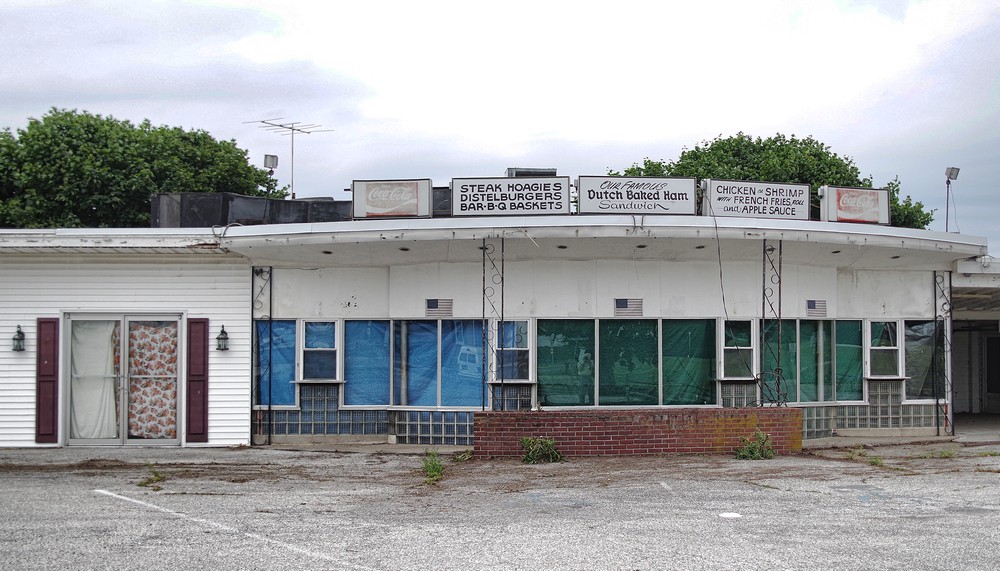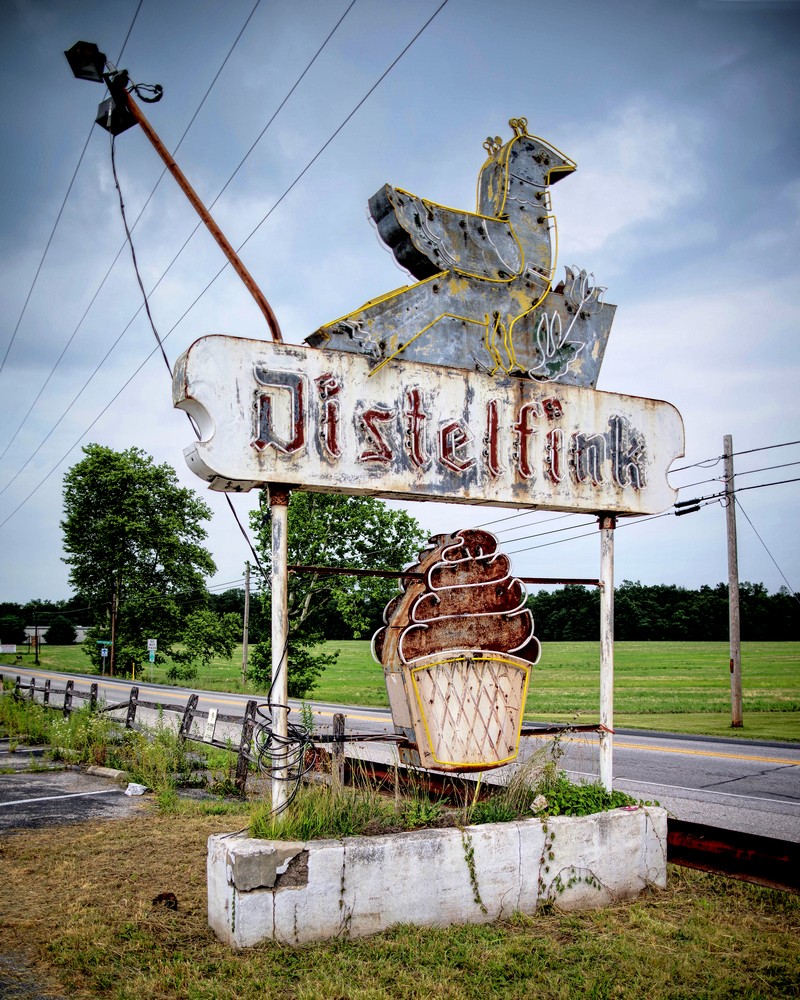 Such great pictures of a former glory!
I love pictures from fishing trips because you go out of the way and off the beaten path. Parts of an older time often reveal themselves – one place I used to fish in Colorado had an old, long-abandoned concrete sluice setup for panning for gold. I love to fish but believe in eating what I catch, so there are less opportunities right now, so I bide my time and enjoy Raven's stories and pictures. FYI – this feature doesn't have to be new trips – old pics are welcome.
And a little animal humor from jeffg: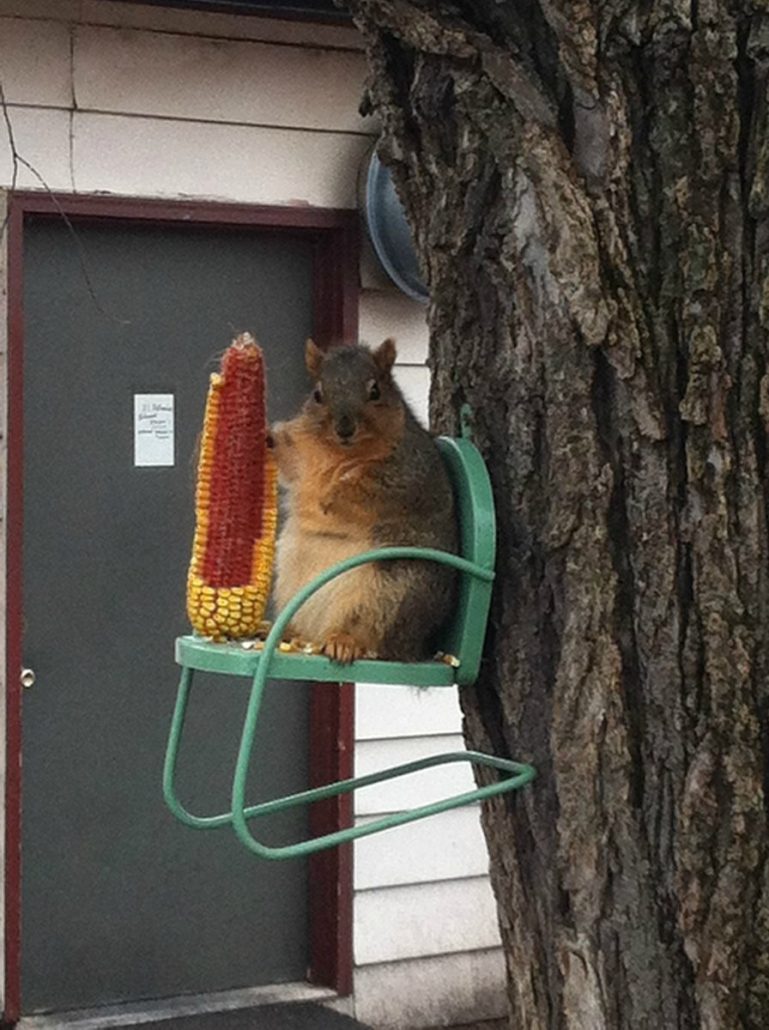 That's a might nice cob its got there, looks like a good set. So – may your food be so plentiful, and the wildlife so silly!
Have a great day everyone, the week's soon coming to a close.