Sauce is always better the next day, so I made tomorrow's gravy today: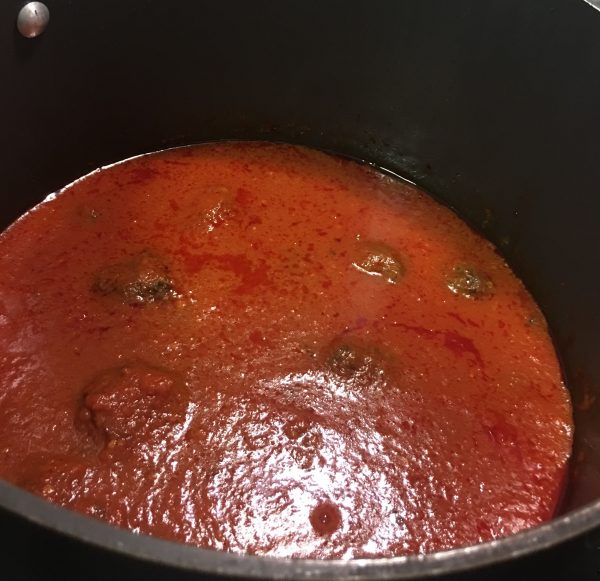 It's made with 4 28-oz cans of San Marzano tomatoes, half a can of tomato paste, 2 cups of tomato juice, 5 cloves of garlic, 6 basil leaves, a pinch or two of red pepper flakes, some crushed fennel seed, a few glugs of red wine, 4 boneless spare ribs, a pound of beef short ribs and 20 meatballs.
The secret, IMO, is browning all the meat first before adding it to the sauce. It's pretty good, if I say so myself. I married into a family with Italian-Americans on one side, and I do not have to be ashamed in their mighty company.
That's about all I've done today. You?