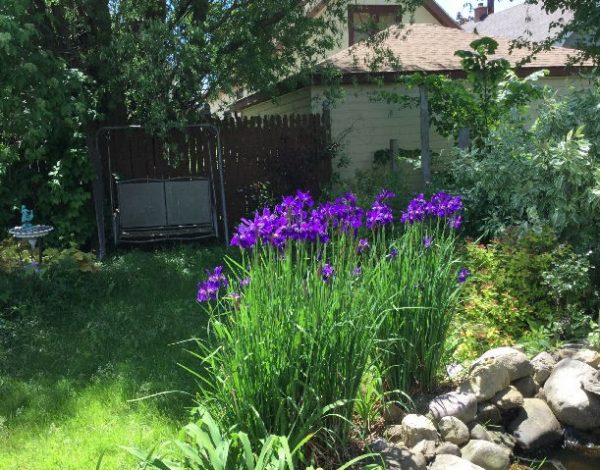 So refreshing! From commentor Gelfling545:
Here are a few pics from my Buffalo garden. The cool, wet spring paid off in roses! The irises are from May. The rest are the June rose explosion.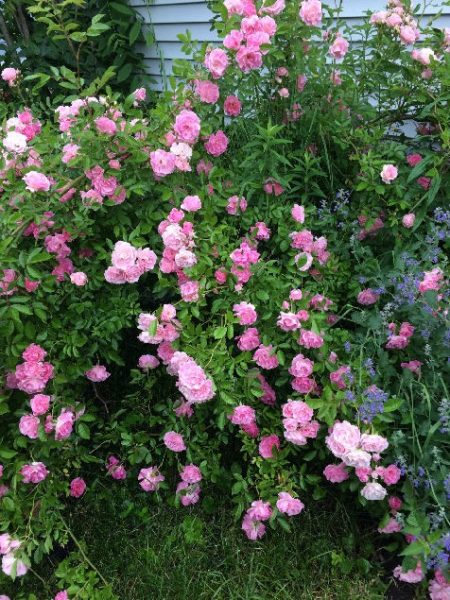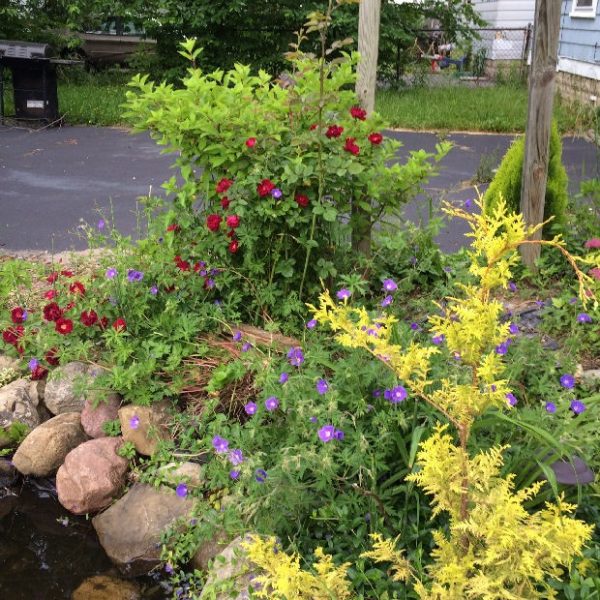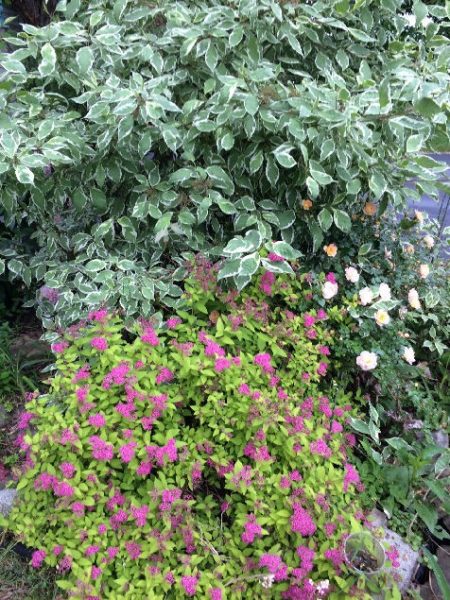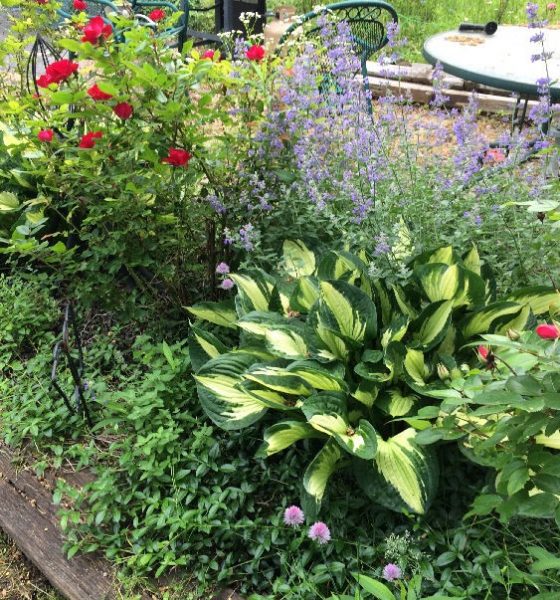 ***********
Here north of Boston, it's been on-and-off mizzle all week, interspersed with a 3″ torrent one evening, and generally hella humid. My joints, especially the bad knee, have been griefing me enough that I've used it as an excuse not to work on the garden, and it shows.
Also, while casual inspection shows lots of green fruit swelling, the marauding chipmunk-or-whatever has succeeded in beating us to every single cherry tomato so far. Any advice for netting or otherwise protecting 30 or so laddered tomato plants in individual rootpouches? (It's not a water issue, my customary giant plastic saucer of water has been down since the seedlings were transplanted and there's a couple of subsidiary decorative bird/critter baths in the flower beds too.)
What's going on in your garden(s), this week?