It is impossible to overstate the Republican commitment to ripping health care from millions, while taking a chainsaw to our medical system.
Rand Paul has just announced that he will vote "Yes" on the Trumpcare motion to proceed as long as he is given a clean vote on his amendment, which would simply repeal the ACA (which, given the CBO evaluation of a similar proposal, would lead to something on the order of 17 million without health care next year, and 32 million Americans left in the cold by 2026).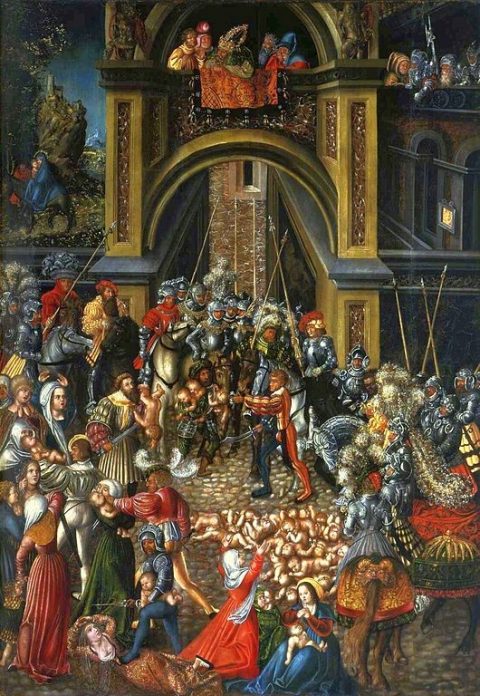 That's still not enough to get Trumpcare to the floor if the other declared "Noes" hold out, but each senator McConnell can peel away significantly increases the pressure on those who remain opposed.  And certainly, Paul's cave reminds us that counting on any Republican to maintain a party-base-unpopular position as a matter of principle is a mug's game.
This won't be over until the GOP loses its majority in one house or the other.
Image: Workshop of Lucas Cranach the Elder, Massacre of the Innocents, c. 1515