Sorry, moving in slow gear today.
ETA: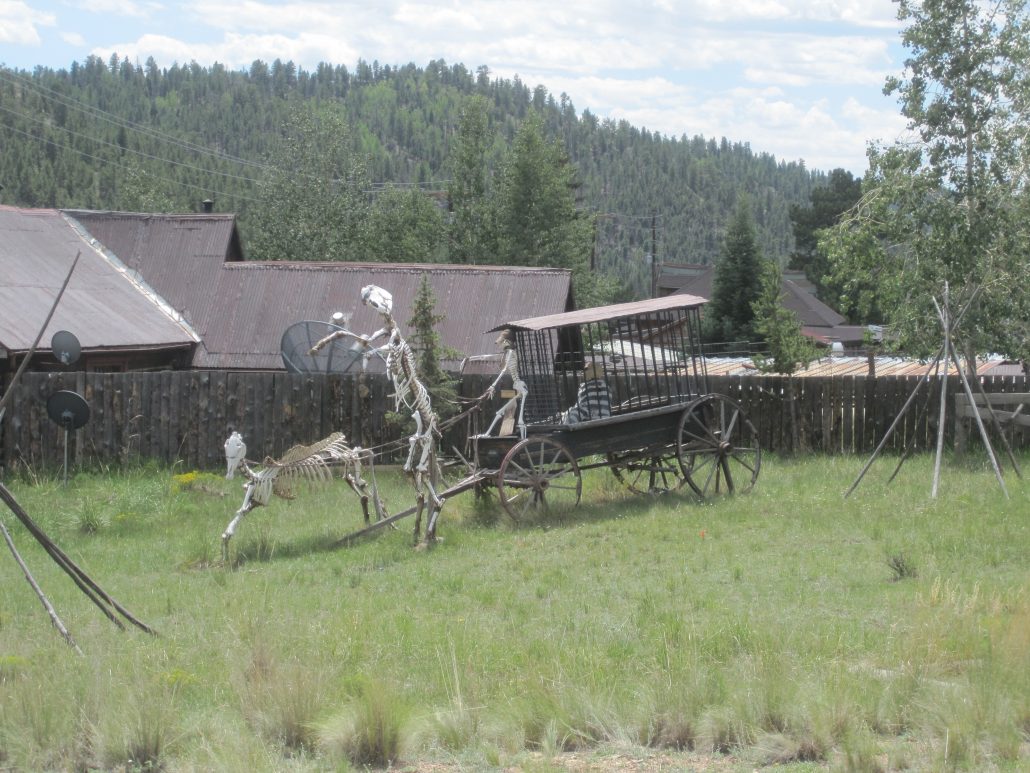 Guffey is a tiny hamlet off Rt 9, on the way to Eleven Mile Reservoir. Which is where I wish I was for the weekend, camping, fishing for trout, and catching crawdads in my traps (and, at night, wading and using my hands and a headlamp). Great fun, alas I'm no longer close.
On the way home, I'd always stop at Rita's in Guffey for some chow, usually a very peppery green chile. On the way out, I'd often drive to Fairplay and hit Dorothy's Tamales (a converted bowling alley that still opens for bowling after dinner!), then back South to the reservoir. Should you ever be near Breckenridge, Buena Vista, or are driving West from Colorado Springs, check them out. Their bison tamales with red chile are beyond description – they've perfected that dish, literally, as in you cannot believe that someone has made something so good, so perfect, so complex. Food like that is sublime, even transcendent, and you're lucky if you encounter it.