Here's the dog who stole my seat in the wee hours this morning: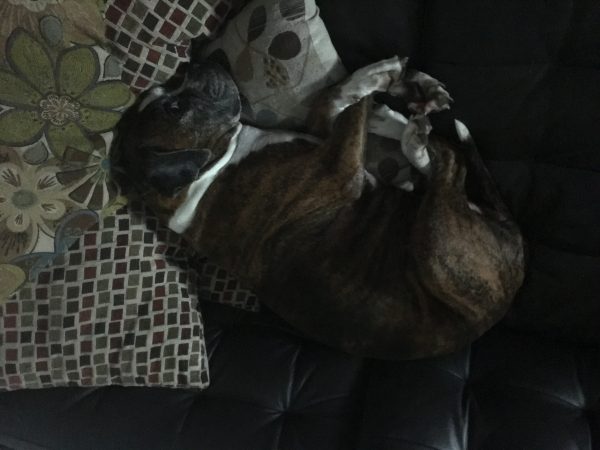 She always does that, then gives me the stink-eye when I return and expect her to shove over. I could understand it if it was winter and she was looking for a warm spot. But it's July in Florida, and she's wearing a fur coat!
On the Twitters, some folks are saying the Republicans are getting close to 50 votes on the so-called "skinny repeal" scheme. We shall see. Open thread!