On the Road is a weekday feature spotlighting reader photo submissions.
From the exotic to the familiar, whether you're traveling or in your own backyard, we would love to see the world through your eyes.
Good Morning All,
So far, this feature has been about travel, with the occasional "local" picture or two. I think limiting this to just travel is just that – limiting. So I'm changing this up a bit to include neat, colorful, funny, interesting, poignant, etc. pictures that don't require travel.
As always, if you're on a trip or have a story to share, you can just pitch in below.
I'm pleased to announce the release of the new picture submission tool for this feature. Using this tool will ensure I don't mess things up, will make it much less time-consuming for me, and will make for a much easier process all the way around.  This would not be possible without the efforts of valued commenter Major Major Major Major. His help has been invaluable in this feature, not to mention in the pie filter and rotating quote.
The form is here and has a few simple rules:
You have to have made at least one comment that's been approved/published.
It's a picture and not too big (you can include up to 7 pictures in a single submission)
You must include your commenter screenname and email (kept private) to verify you, just like making a comment. Only your nym is published.
No more than 10 form entries per hour.
You can include an overall description, per-picture descriptions, dates, locations, etc.
If you are a lurker and thus not a commenter, or should you wish to submit a video, archive of multiple pictures, links to pictures hosted online, or want to include more text or pictures than the form allows, send an email.
Travel safely everyone, even if it's just down the hall for that second cup of coffee!
Quick pre-picture note: there are tons of submissions via the form and I'll take a look at them Thursday or over the weekend. At least one person reported some issues with submitting a set of pics, so if you had any issues, please let me know.
I'm currently engaged in a major project of scanning old slides, negatives, and pictures from my family history. 22 years ago my father died, and 10 years ago my family home had a fire and most pictures were lost, as were almost all remnants from my childhood. It's really amazing that some stuff survived, and that my mother wasn't in bed when the lightning bolt hit crashed through the roof and ignited her bed. But that's a story for another day.
Tuesday I was scanning some surviving slides, and I had the amazing experience of scanning a picture of my father's killer. He died from silicosis – he had inhaled uranium ore dust and the rock particles embedded in his lungs and slowly killed him.
And here was a picture of a sample of Uranium ore, noted in his handwriting, from 1956. That was the year where he did some work (he was a petroleum geologist) in a uranium mine; I remember his stories of sleeping in the mine which had the feel of a barely-dodged danger as we had subsequently learned how bad radioactive ore could be. In my youth, when he regaled me with those stories, he was hale and hearty. It didn't fell him until 1995.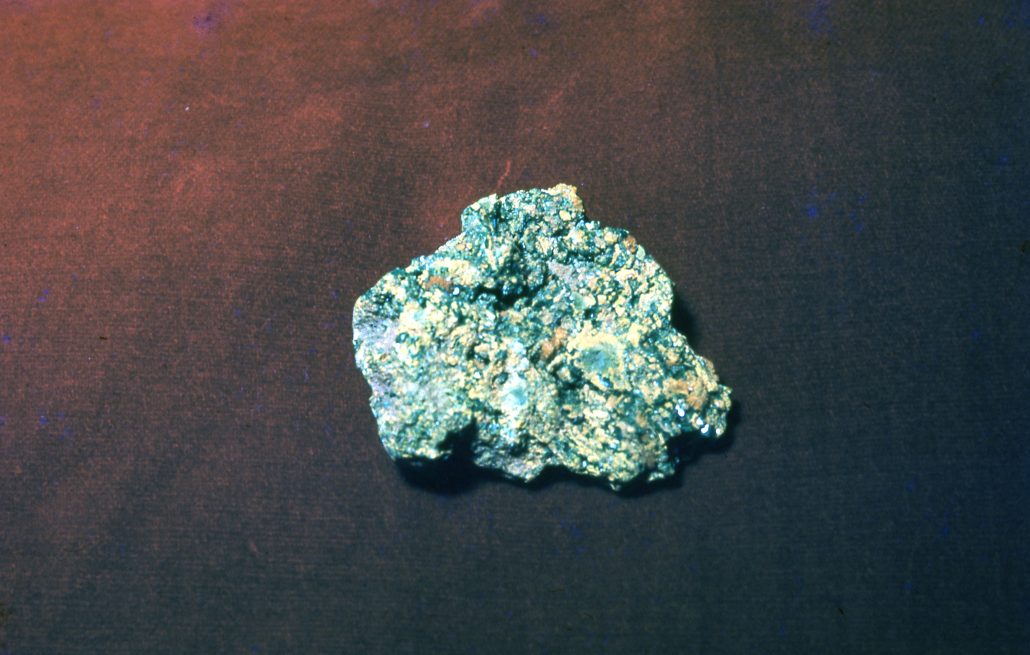 On a less-somber note, we are blessed with some truly great pictures from the adventures of Le Comte de Monte Cristo, fka Edmund Dantes and his wonderful Countess:
May 22, 2017
Cape Tribulation, QLD, Australia
This is as far north on the coast as you can get before the road turns to crappy dirt track going up Cape York.  When Captain James Cook wasn't getting his dumb ass killed in Hawaii, he blundered all the way up the coast, breaking his boat repeatedly. He named this place Cape Tribulation, as he was having real problems with grounding.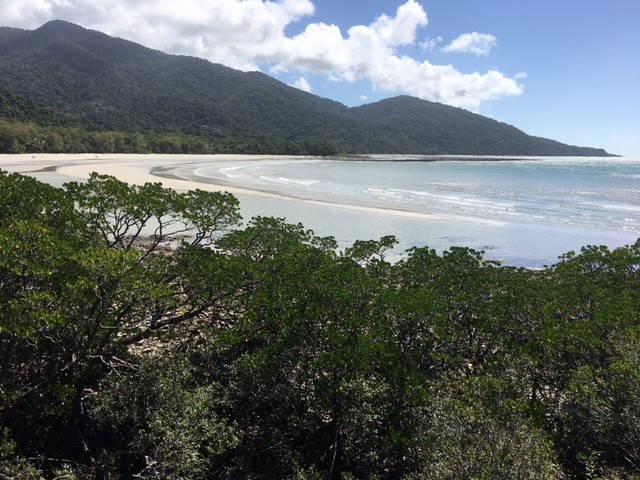 May 22, 2017
Cape Tribulation, QLD, Australia
This beautiful beach is difficult to access (about an hour and a half north from Port  Douglas) cannot be used for swimming. Jellyfish, sharks, and salt water crocs abound.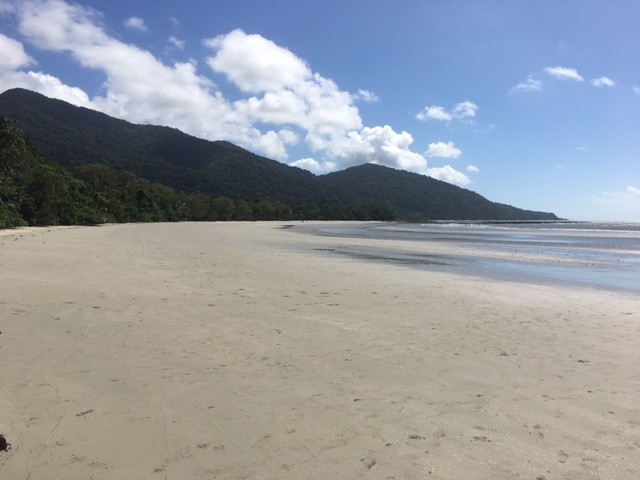 May 27, 2017
Osprey Reef, Coral Sea
This is me and the Countess, looking at a nautilus.  This is part of a research project that the scuba liveaboard company participates in with regard to these creatures. They're an ancient relative of the octopus, and are typically found in much deeper waters.  For a brief period of the year, they're found at roughly 700 to 900 feet deep and are trapped at that level and brought up for measurement and inspection.
Wow. I've seen a host of them in Singapore (aquarium, not diving). They are amazing creatures, it's so neat that you touched one!
May 26, 2017
North Horn, Osprey Reef, Coral Sea, QLD

This was a shark feeding we got to see – I took some stills off my video. These guys hung out with us on the reef the entire time we were there. It was a mix of white tips, black tips, greys. There were some other fish, and a gigantic potato cod (grouper that no fish would mess with). The sharks ranged from about 5 to 8 feet in size, and were everywhere – some liked checking us out during dives, others liked hanging out where we got back on the boat.

Anyway, they were extremely cool. The sequence begins with their expectation of a meal of tuna head and bits. Eventually, the bucket separates for a toothsome repast.

The closest any got to me was about 18 inches…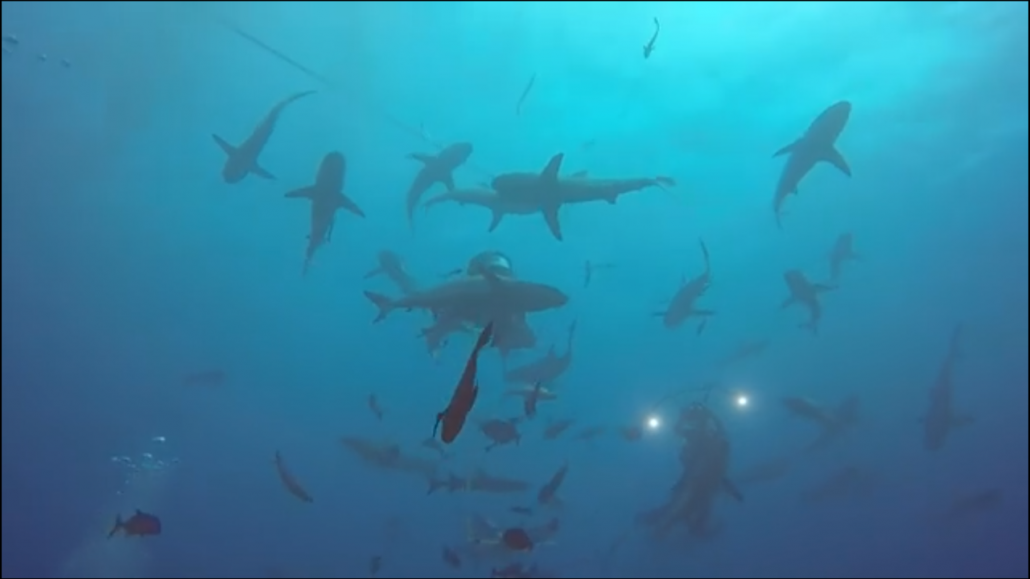 No freaking thank you. Nope. Nada. Never. Well, not never: just like skydiving – I'll do it when I have to, once, and never again. I salute your courage.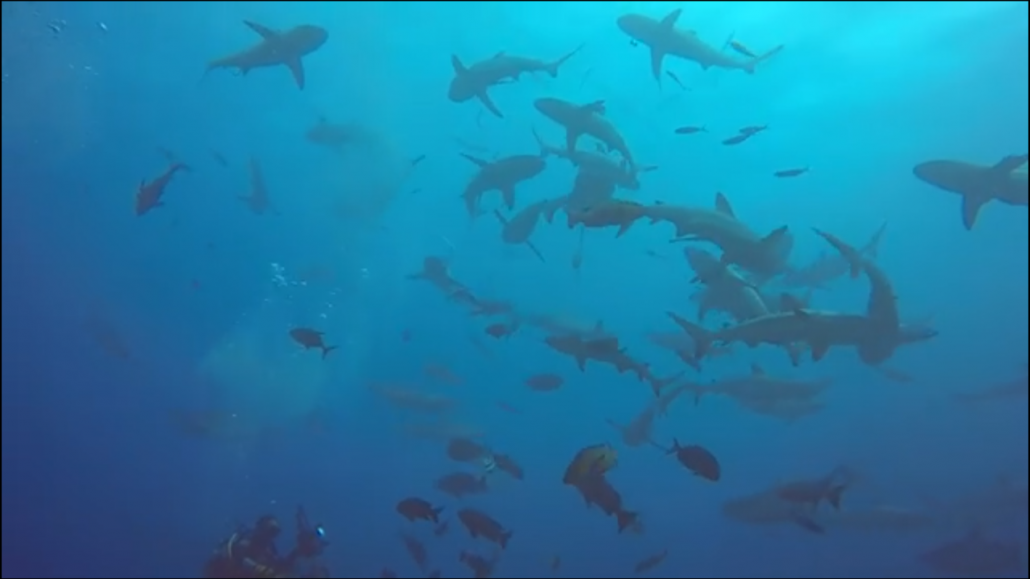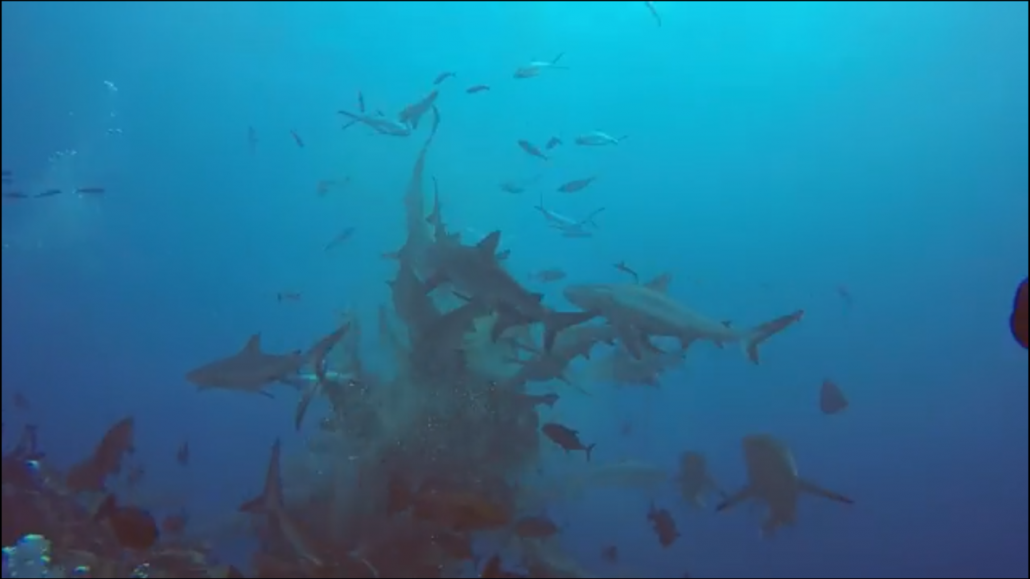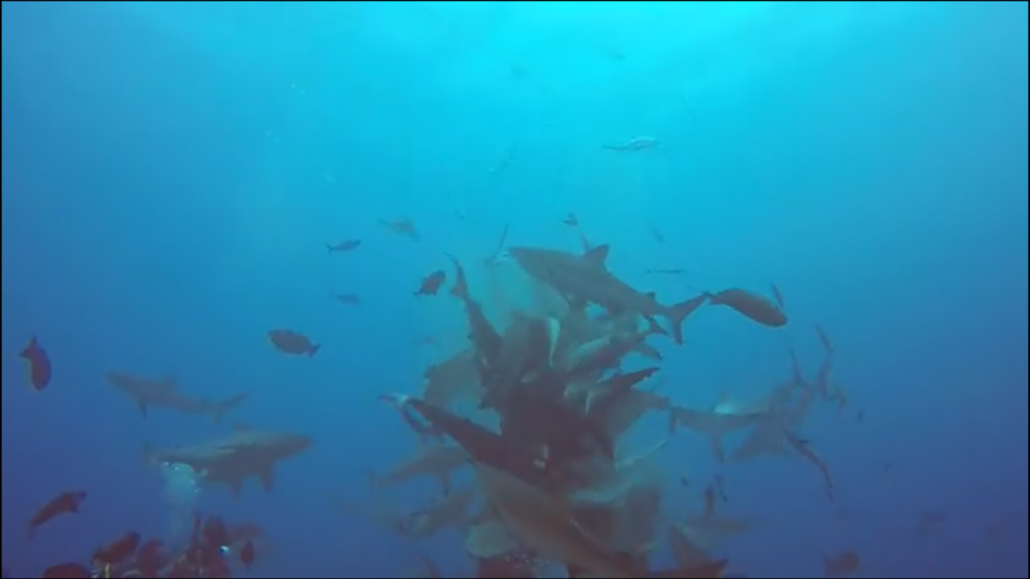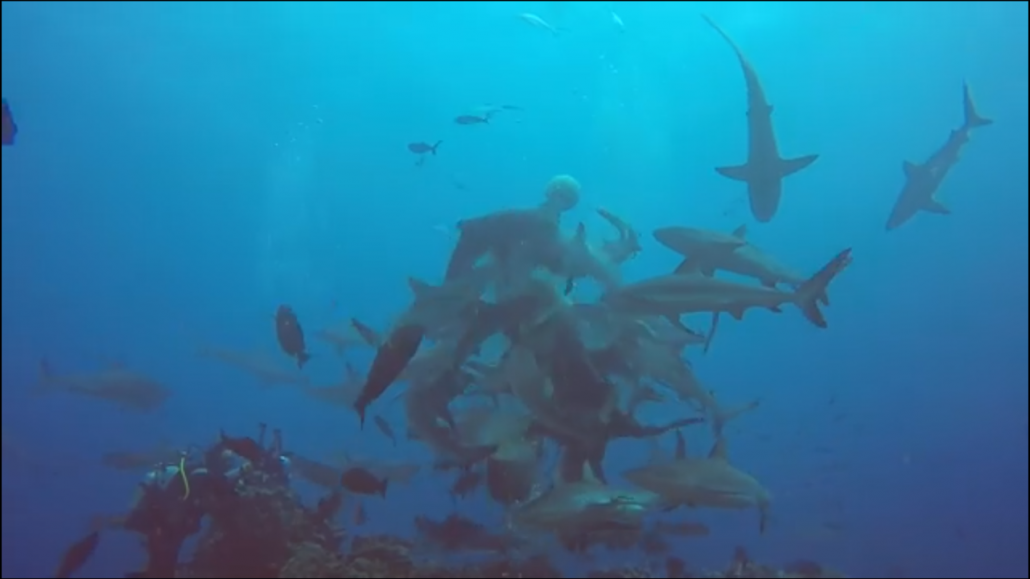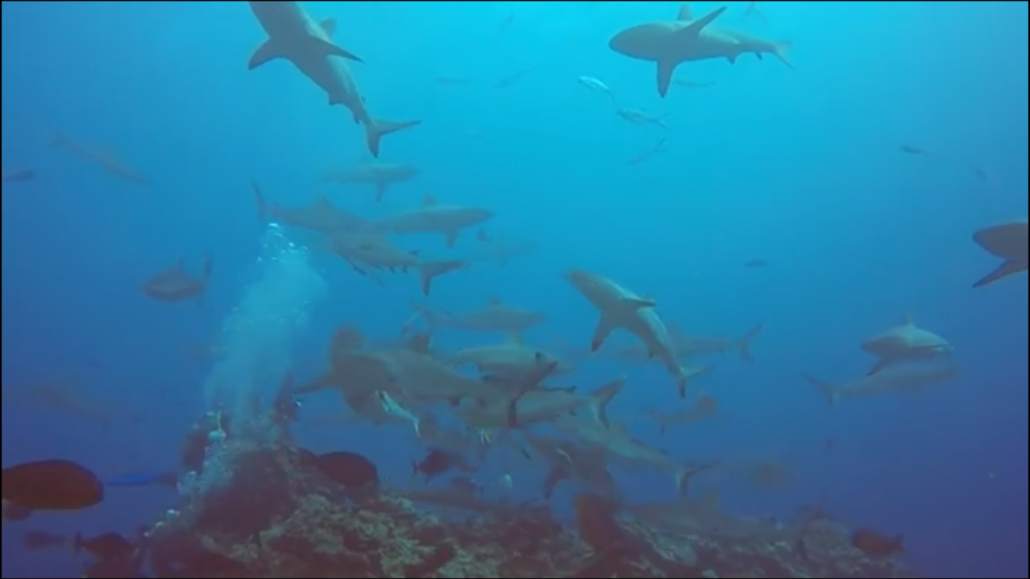 Just amazing! Don't let my terror obscure my appreciation of them, of nature, and of your capturing this. I love nature but I fear much of it, wisely, I feel. And sharks, crocs, gators, bears, and large cats are hazards I steer clear of. I've seen them close enough in the wild and have heard enough horror stories from my father's adventures in Africa, Alaska, and South America. And yes, I'm wary of hippos, and, truth be told, beefs/bovines (you see some stampede or charge you sometime, and you'll approach them a bit differently, I assure you!).
Sydney, Australia
Back the final night for Vivid, a laser light festival held annually in the city.  Various buildings become the canvas for a laser light show of moving expressions. This still shot was from the roof top bar of our hotel.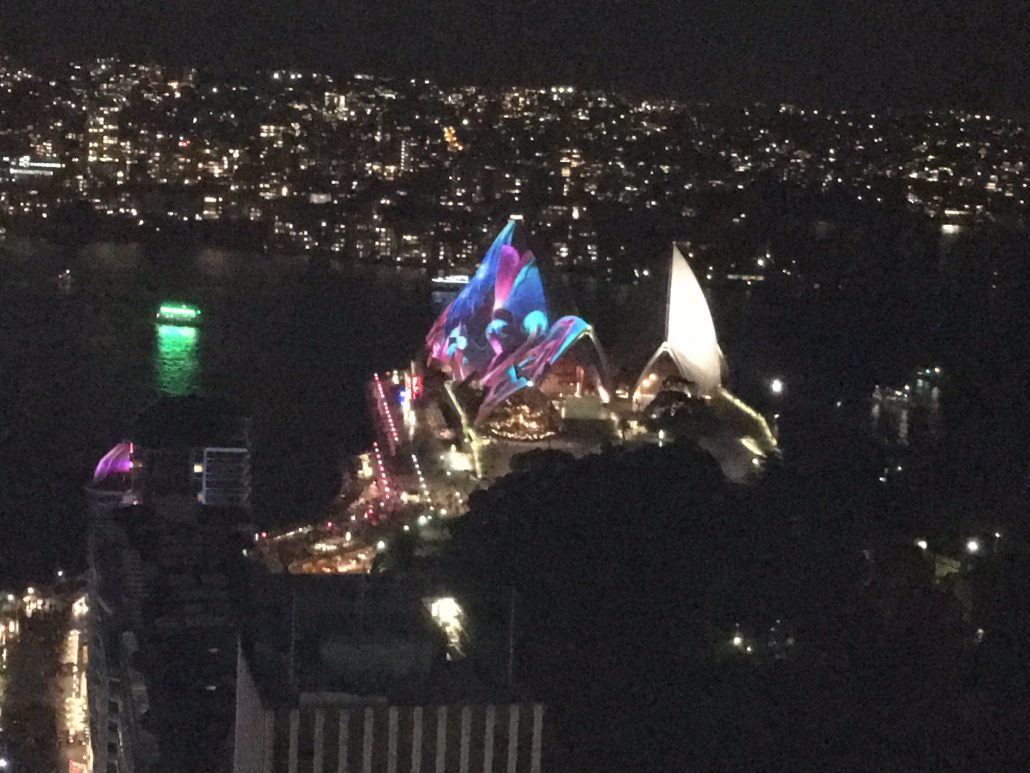 May 28, 2017
Lizard Island, QLD, Australia

This is where Captain Cook put ashore after bouncing up and down on the Great Barrier Reef – it had sufficient elevations to determine a safe path out.  It was a truly gorgeous day…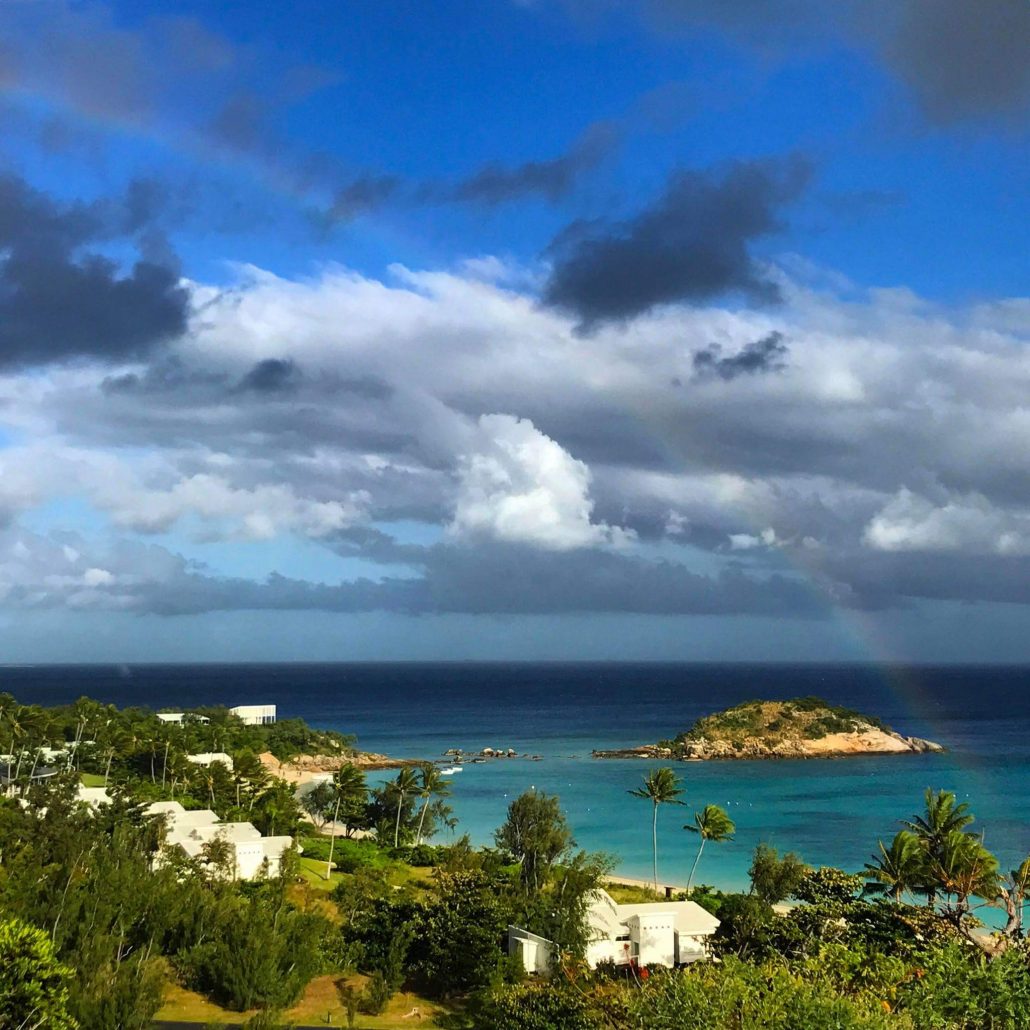 Wow, that's like a stereotype. Just so beautiful and inspiring!
Thank you so much Comte, and do keep sending more. You are blessed to be able to travel to so many gorgeous places with such access, and are gifted in photographing and recounting your adventures. A deep, sincere thanks!
Have a great day everyone!
Oh yeah, for those so-inclined, Open Thread! You can continue your discussions here, it doesn't all have to be about travel, stories, or pictures.