Seems like only yesterday when the GOP was all upset because the Kenyan usurper had relaxed the dress code to feel more comfortable in his tribal attire:
CARD: I found that Ronald Reagan and both President Bushes treated the Oval Office with tremendous respect. They treated the Office of the Presidency with tremendous respect. And some of that respect was reflected in how they expected people to behave, how they expected them to dress when they walked into the symbol of freedom for the world, the Oval Office. And yes, I'm disappointed to see the casual, laissez faire, short sleeves, no shirt and tie, no jacket, kind of locker room experience that seems to be taking place in this White House and the Oval Office.
Life comes at you fast: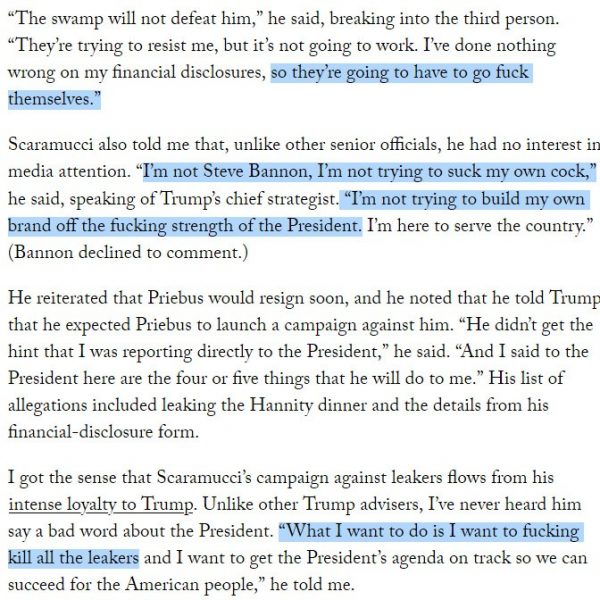 Why, I remember when salty language like that was left to the vulgar bloggers and could even get you banned from cable television (google Marci Wheeler and "blowjob.").
Enough reminiscing, I have a long drive to the beach tomorrow.