We made it, and with no emergencies, policemen friends, or any drama.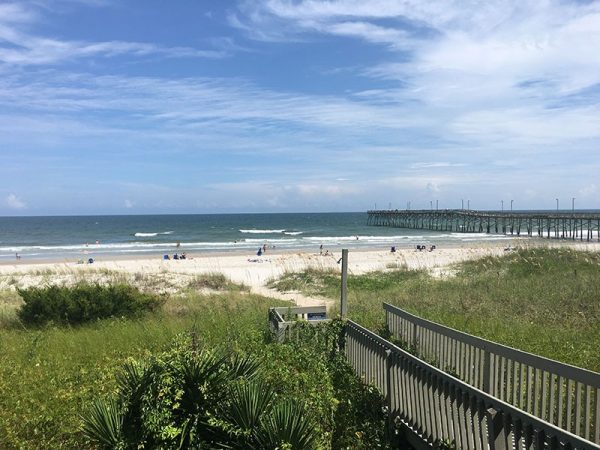 We're staying in a neat little inn on the beach for the night and then moving into the house for the week tomorrow.
I learned last night that the military has completely scarred me for life. While discussing what time we would leave, ABC said she would like to leave sometime early, pour the kids in the car, and go. I believe we discussed around 3:30-4:30. I responded that since the last week has sort of been what I consider "soft" vacation because we weren't really at the beach but just at my house and hers, that tomorrow (today) would be the actually start of "hard vacation," so we should not be constricted by timetables and I said I will just wake up when I wake up and we can go then.
She looked at me like I am a crazy person. It made sense to me in my head.
At any rate, I woke up at 3:15, got dressed and everything loaded, and she told me I was "a machine" and that she thought we were just going whenever, but because she is a rock star she poured the kids into the backseat and off we went.
And now, we being a week of unregimented activities, becuse I am pretty sure if I try to schedule anything she will cut me and use me as chum. I am also sure she will be in the comments later correcting the record because I prolly mis-remembered everything and got half these stories wrong.