I was mostly offline this weekend, attending a family shindig way out in the boonies. It was nice to have a break from the onslaught of insane news.
A relative asked me if I'd like to have my great-grandmother's old spectacles: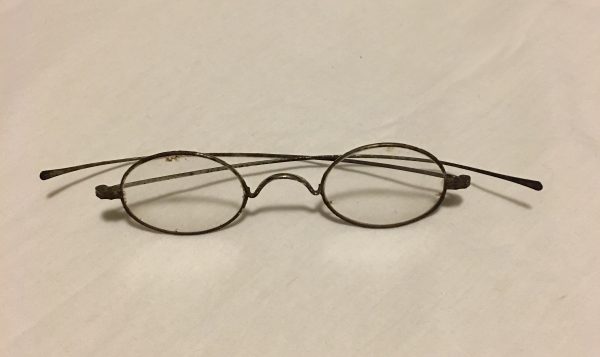 She's been dead for ages. Who knows why we've hung onto her glasses all these years.
These may have been my great-grandma's first pair of glasses — there's a photo of her wearing them in 1912. But they weren't her last. She lived to be almost 100.
In my earliest memories of her, she was wearing old-fashioned cat-eye glasses that would be stylish in some quarters today. She died in the 1980s, a crazy old bat to the end. In that era, she had thick, oversized glasses.
I tried the 100+-year-old glasses on, and the prescription was very close to mine.
Anyhoo, open thread!