Everyone has their favorite beach activities. Some people like to surf or paddleboard. Others like to body surf or boogie board. Others like playing horseshoes or flying their kite. This is what I enjoy: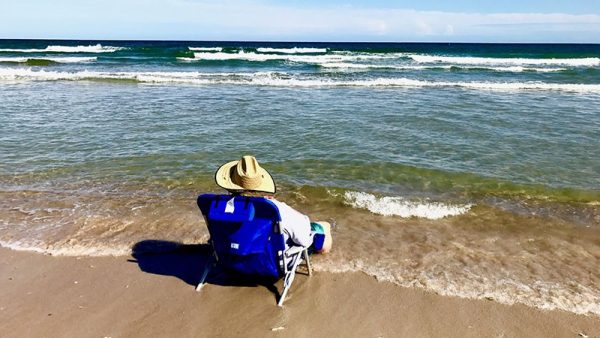 I like to sit in the chair in the water and do nothing. I've done more nothing in the past few days than in as long as I can remember. Sometimes for hours straight. I have to move every half hour or so, either in or out depending on the tide.
Now if my father is reading this he'll probably say "Borseshit- you do nothing all the time." Which simply is not true. He is conflating "doing nothing" and "accomplishing nothing." I will fully admit that there are long stretches in which I accomplish nothing, and a solid bit of time where I actually make things worse. But I am still doing something and my head is racing or I am thinking about things or the like.
But here, I am doing nothing. And I like it.