This is one of those stories that surfaces regularly.
In the middle of a Russian swampland, not far from the city of St Petersburg, is a rectangular iron gate. Beyond its rusted bars is a collection of radio towers, abandoned buildings and power lines bordered by a dry-stone wall. This sinister location is the focus of a mystery which stretches back to the height of the Cold War.

It is thought to be the headquarters of a radio station, "MDZhB", that no-one has ever claimed to run. Twenty-four hours a day, seven days a week, for the last three-and-a-half decades, it's been broadcasting a dull, monotonous tone. Every few seconds it's joined by a second sound, like some ghostly ship sounding its foghorn. Then the drone continues.

Once or twice a week, a man or woman will read out some words in Russian, such as "dinghy" or "farming specialist". And that's it. Anyone, anywhere in the world can listen in, simply by tuning a radio to the frequency 4625 kHz.
There's a story about Russian spies in Britain in the 1920s and the invention of one-time pads, and then the latest theory. Um, I thought I recalled something about it being the support for Russia's Doomsday Machine, and if the signal stops, well,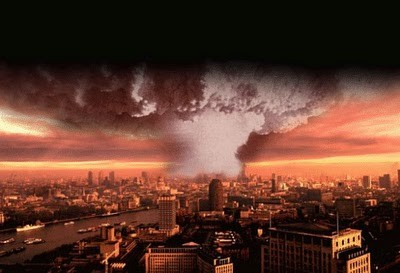 But it's not there now. You never know when screenshots will come in handy.
Open thread for your theories and otherwise.