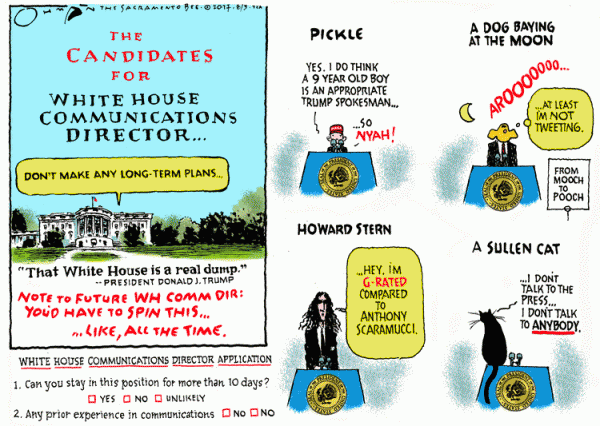 On the other hand, twelve-year-old me might actually have made an effort to understand math, if I'd known jobs like "Planetary Protection Officer" were an option. From the Washington Post:
There's a vacancy at NASA, and it may have one of the greatest job titles ever conceived: planetary protection officer.

It pays well, between $124,000 and $187,000 annually. You get to work with really smart people as part of the three- to five-year appointment but don't have to manage anyone. And your work could stave off an alien invasion of Earth or, more important, protect other planets from us…

The job announcement is rather dense. But Catharine Conley, the NASA scientist who has been in this role for three years, has spoken candidly about its scope and responsibilities, telling Scientific American in 2014 that her focus is to ensure that the agency's activity complies with a 50-year-old international treaty that set standards for preventing biological contamination outside of Earth and safeguarding the planet's biosphere from any alien life….
***********
Apart from dreaming of close encounters (but not with Republicans), what's on the agenda for the day?