Tuesday's recipe calls for Green Beans and Red Peppers, but if you've got an plethora of tomatoes, switch things up, as JeffreyW does in this yummy photo.
I love this time of year because of the abundance of fresh ingredients. This week's menus rely heavily on farm stand fresh items. In addition to green beans, Tuesday has a quick and easy Pasta w/Fresh Basil.
JeffreyW's tempting pasta
For a PDF of all this week's menus, click here: August Week 1 Menus
Wednesday pairs up Grilled Steak and Collard Greens w/Bacon, finishing up with a perfect Apple/Blackberry Crisp.
Full shopping lists can be found here: August Week 1 Shopping List – don't forget you can use the color coordinated list to customize it.
The week ends with Cheesy Burgers and Sweet Potato Fries.
Bonus recipe:
Stuffed Jalapeno Cheese Burgers
Ingredients for each burger:
4 oz ground beef
salt, pepper
1/4 to 1/2 tsp crushed garlic (opt)
1 oz sharp cheddar, sliced thin
2 or more slices of pickled jalapenos
Mix salt, pepper and garlic into the ground beef. Form two, 2-oz patties. Place jalapenos on one burger, cheese on the other.
Place the two sides together and seal the edges completely. Gently flatten the burger, but be careful because you don't want the cheese busting out of the center
The key to grilling or frying these is low and slow. Medium heat seals them and allows the cheese to melt without drying the burger out. I flipped at the 5 minute mark, but depending on the heat, 3-4 minutes may be enough to flip. They're thin, so the beef cooks quickly, but you want to make sure the cheese melts. I would say minimum 4 minutes per side.
If cheese starts to leak out, flip and flip again as needed. DON'T press down on these burgers while you grill, you'll have a cheesy mess.
Now the warning. Did I say WARNING? Yes I did. You'll need to rest these burgers to let the cheese cool a bit. Otherwise you could be biting into a scalding cheese center. You've been WARNED.
That's the basics, now let your imagination run wild.
What's on your plate this weekend? My birthday is tomorrow, so I'm headed up to the mountains for the second weekend in a row. For more of this: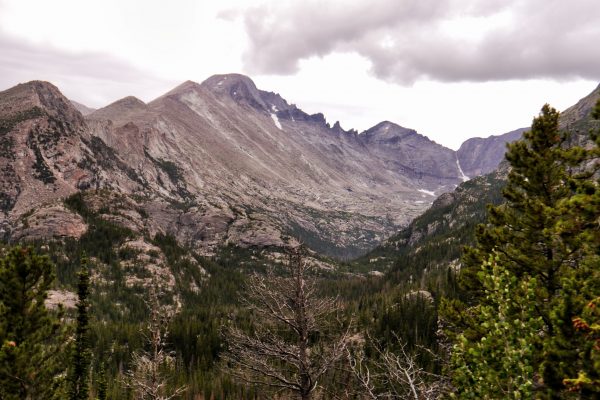 That's it for it this week. If you have any recipe questions, hit me up in the comments. – TaMara