Made it home from Connecticut about a half hour ago after having spent basically 22 of the last 36 hours in the car, and man is it good to not be driving or riding for a change. Put close to 4k (3986) miles on the car, driving to CT and back to get ABC and the kids, then to the beach, then from the beach to CT, then back home, and I got pretty solid mileage- about 26 mpg, which is pretty good considering the bulk of the journey had 4 people, all of their stuff, plus a jam packed cargo carrier. I really like the Honda.
Before I left this morning, I checked last night's sobriety thread and later on during the drive I had a chuckle about this: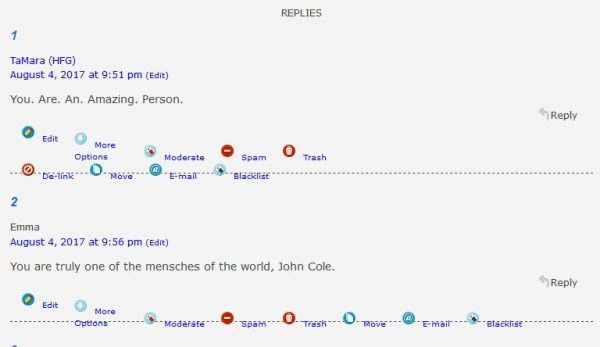 Man do I have you guys fooled. I say this because you guys only get what is filtered multiple times and gets outside my head, because I promise you there is a ceaseless torrent of horrid shit going through my mind. If I am not thinking about or doing something that takes my full attention, what is going through my head is just awful a lot of the time. Sometimes I wonder if I am just a monster and sociopath. I mean, I am actively judging the fuck out of everyone every single minute of the day, and I am hear to say most of you are coming up lacking.
What brought this up, you say? What action caused me to erupt today and think about this? Let me tell you. It was about two hours into the drive, and it was a sunny, beautiful day. It had been raining, but I made it through the rain, and it was blue skies and fluffy clouds, I had a nice coffee buzz, the roads were pretty much clear sailing, I was listen to music, and all in all pretty damned happy. And then it happened. I came up behind a woman driving along, got in the passing lane, started to pass, and I saw it: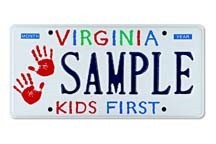 For no reason whatsoever I just yelled out loud "FUCK YOUR KIDS LADY." Not at her, mind you- she had no idea. But I yelled it nonetheless. I don't even know if she has any kids. For all I know she is some saint who just cares about kids. But it happened. I startled even myself.
At any rate, I am glad to be home. What are you all up to tonight?