Here's what the moon looks like over my house tonight: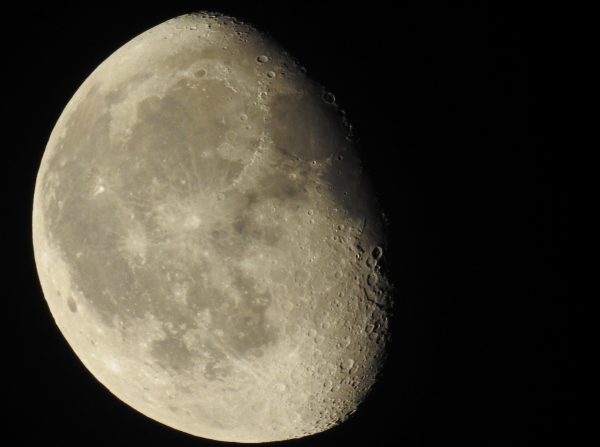 One of my dogs licked a poisonous toad or something. Nothing to worry about — it happens a couple of times a year. The downside is, she spends the rest of the night vomiting onto throw rugs. She refuses to puke on the comparatively large expanses of wipe-clean tile or easy-care wood flooring. Nope, she's gotta find a throw rug upon which to expel the contents of her stomach, and the deeper the nap, the better.
It hasn't been a good night, what with de-puking the rugs and thinking about the Nazi scumbags converging on Virginia and the larger implications of that. Oh, and being unable to sleep. And the months marred by an undercurrent of formless dread.
Turns out living through a time of heightened madness, painful uncertainty and senseless upheaval is not as easy as adjusting to a shitty job, an irritating roommate or comparable personal calamity. Now I know! Open thread.