This guy: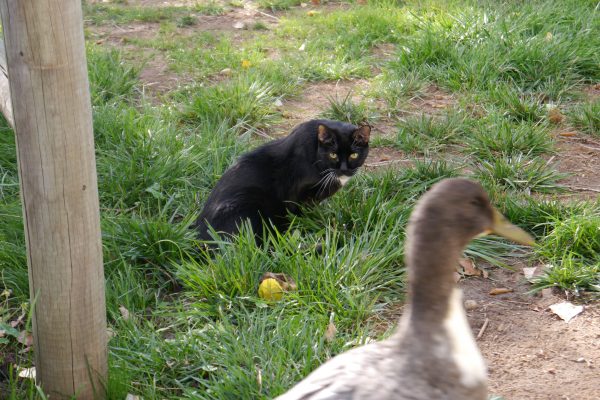 …is in remission and no longer needs any diabetes medication. It was a terrific surprise. Here he's giving Maddie the once over as she wanders by.
I love my vet – Dr. Steve has an entire mobile van and is as reasonable as our old vet clinic – and today I had him not only do a routine check on Jake, but everyone else in the tribe (well not the ducks, but more on that later).  My credit card is still smoking, but everyone is healthy and happy and the whole visit was stress free. And of course the great Jake news made the whole day.
This was Bailey's first full vet check since she came to live here (the rescue group vet did one before I adopted, so I didn't see a reason to stress her anymore those first few months). And she is as beautiful as her photos would indicate. Dr. Steve says her bone and muscle structure are good and she doesn't look like she'll have any structural issues down the road.
Bixby is not so lucky – he broke a toe early on and it's going to continue to give him issues going forward that we'll address as needed. He also, because he's so rough and tumble, has a continued strained muscle along his shoulder and rib cage. Not that any of this stops him from anything. Just things I'll keep an eye on as he ages.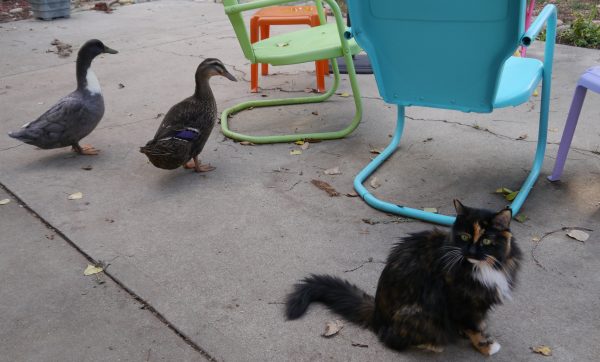 Emma, Mabel and Maddie (right to left)
Dr. Steve is on the hunt for a family to adopt the Ladies and I have to tell you I felt a twinge was we talked about it. But we'll see what he comes up with before I go all to pieces about letting them go.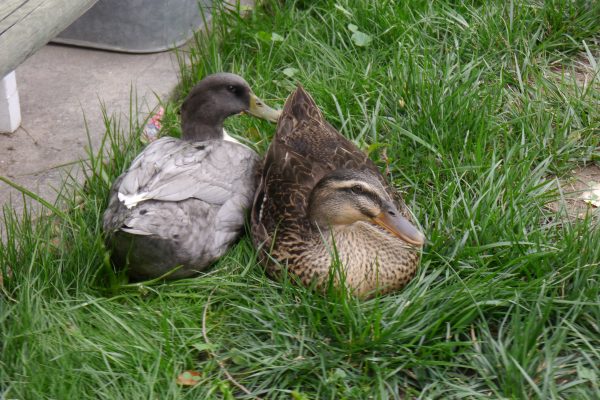 How is everyone else this evening?
Open thread