Ric and Zooey have more or less recovered from the humiliating vest sessions.  Here they are looking at SOMETHING outside last night. But there will be more vest sessions.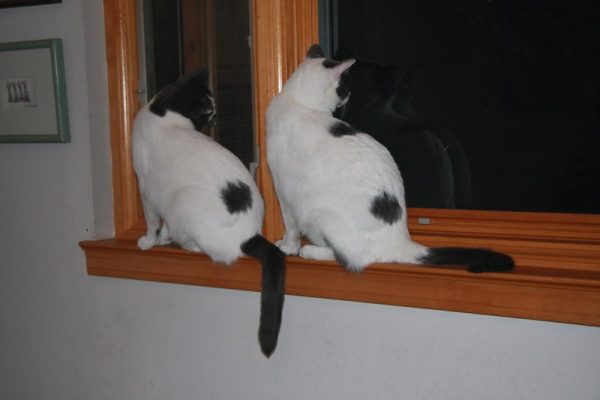 In answer to someone's question on a previous thread (things were coming pretty thick and fast), yes, we'll be here Sunday. I had a great lunch with friends flying their own plane through from Seattle. I'm planning a trip to Bosque del Apache National Wildlife Refuge with friends. You?
NO POLITICS! Betty Cracker is crafting some threads for that.