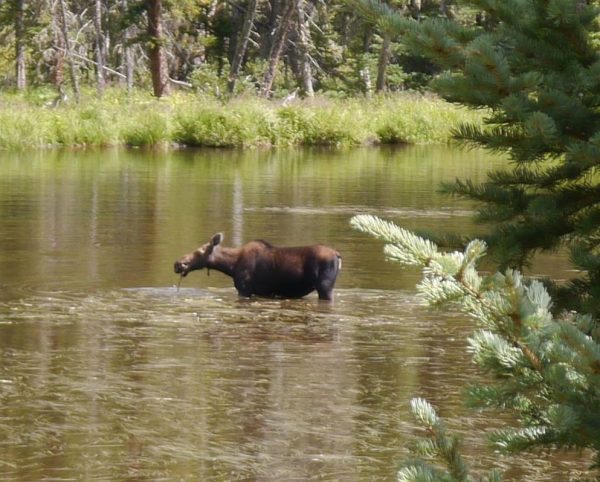 Miss Moose, from a quieter moment this past weekend.
It has been one of the weirder days in my life…and that's saying something. I found out some information that really shook me up for a while today. But as the day has worn on and friends/family have weighed in and after a long walk with the dogs on a beautiful, cool night, my head was back on straight.
I was wrapping my night up, thinking, hey a hot bath would be great, when the dogs started to go crazy. I look out and there is a car parked up on my sidewalk and a cop car, lights flashing behind it (none of which I heard, btw) …long story short, I spoke with the officer, who wanted to know if  I recognized the car (nope) and told me it had been in a high speed chase, rammed a cop car and ended up here.
And by here, I mean in the least likely place ever – no one drives down my street unless they live here…hell, I'd been house  hunting for a year and a half and didn't even know this neighborhood existed until I looked at this house.
So…like I said…weird.
The driver is now roaming the 'hood. They are here with the K9 officers, which of course is making my K9 team crazy. It's gonna be a long night.
You know when I wish for excitement in my life, I'm thinking jet plane to Paris, dinner and an evening walk along the beach in Santa Monica, maybe the occasional bear or mountain lion sighting. You know, fun stuff.
How is your night progressing?