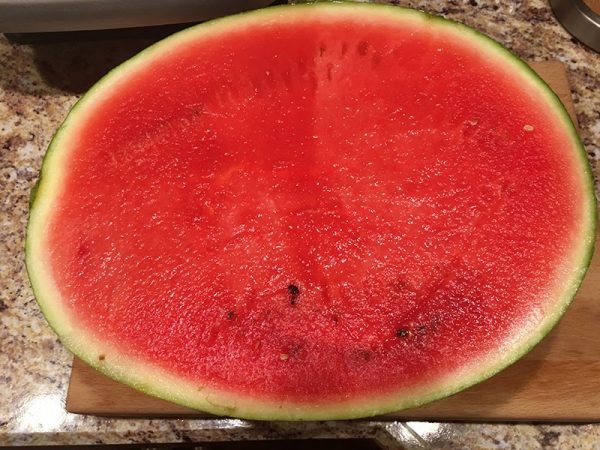 I have a watermelon guy in WV who gets the best watermelons and is an expert at picking ripe ones, and Ann Burr loves watermelon, so I schlepped four of them up here for her. I just cut this one open and you gotta admit that is one amazing looking watermelon.
Oh, I meditated for an hour yesterday. It was very nice. I didn't even fall asleep. On Thursday I go to my first yoga class. It's going to be me and a bunch of olds because I am a beginner and I didn't want to be around a bunch hyperfit people doing yoga. Although on second thought, maybe I do want to be around a bunch of hyperfit ladies in yoga pants.
I may need to rethink this.