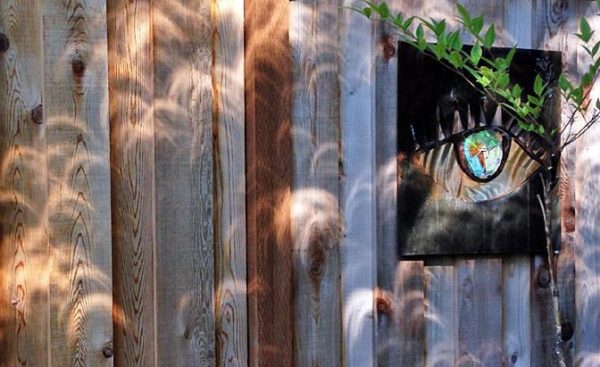 .
From gifted commentor Marvel:
It's difficult to describe what the eclipse totality was like — too dazzling for my small words. But I can describe one wonderful aspect of it:

When totality struck and the sun's fiery ring was exposed, a ROAR rose up all over the Willamette Valley — thousands of peoples' voices in unexpected unison, shouting out the pure wonder of it.

Then, after the height of the celestial show, as the sun was being restored by an ebbing moonshadow, we rambled around the yard, looking for those wonderful crescent-shaped representations of the eclipse provided by dappled, pin-hole sunlight shining through the trees.

We were awestruck throughout.
(This photo made the Spousal Unit very happy. He'd hoped for something similar here — as happened back in 1991 — but it turned out that 63% totality & slightly overcast wasn't good enough.)
.
***********
Here north of Boston, we are finally enjoying Peak Tomato Season, those lovely few weeks when my plants are ripening fruit faster than we can eat them fresh. Local professionals say it was this summer's cool nights that delayed such bliss by several weeks past the usual mid-July days… but, tragically, they haven't slowed down the blights. Since there's no rain predicted before Wednesday, I hope to spend some time later today pruning dead leaves and spraying Serenade, in the hope that the least affected plants will continue to set fruit even if they look like lollipops…
.
What's going on in your garden(s) this week?