I spent Friday and Saturday pretty much just sleeping, drinking water, and bitching about my sinuses, but I did manage to get in a decent house cleaning. Today, dad and I were supposed to go to Boscov's (they have the best sales on curtains) and buy some curtains and valences for some of the rooms that have not been touched, but we got all the way to Wheeling and I realized I had forgotten my wallet. So we turned around, came home, and are just going to try again tomorrow.
This afternoon I traveled to several neighborhoods in Pittsburgh and picked up a wicker love seat, chest, and rocking chair to put on my front porch. All came from estate sales and were almost new and dirt cheap, and I only spent 100 bucks for the three of them.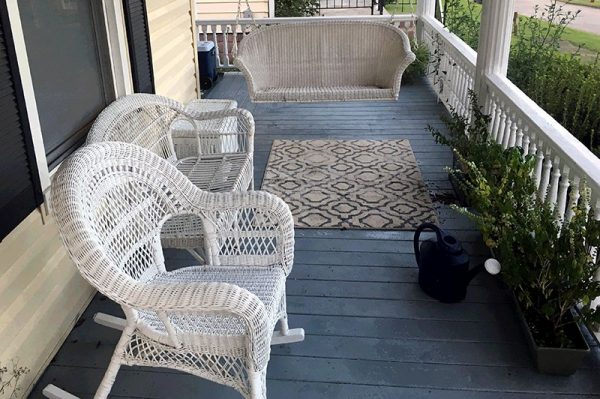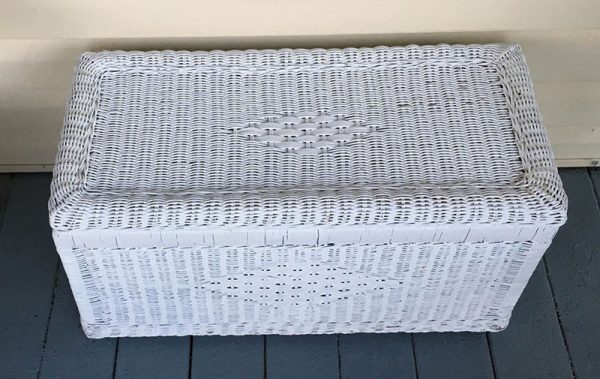 Side note- what kind of paint should I use to touch those up next spring?
At any rate, what all of this means is I have spent very little time keeping up with the news, and that is a good thing. I've just been kind of blah all week. I don't know if it is the overcast weather and the cool temperatures combined with the sinus infection, but everything this week has just felt dull and left me feeling sort of "is this all there is?" I've started about 50 shows on netflix and last about ten minutes before saying "meh," I've read a chapter of several books and quit, no movies are interesting me, no video games, etc. I guess I'm just in a funk.
Don't get me wrong, I know how great I have it, and I'm not depressed or having anxiety attacks like I had a decade or so ago. I don't know how to describe it other than where everything before felt like it was in color, not it is in black and white- like going from West to East Germany in the 1980's.
The good news is that I have worked my way out of that funk, but the news is still depressing and California is on fire and Texas is under water and we have an ignoramus in the White House who is pissing off all our allies while another crazy trust fund douchebag dictator test nukes.
Glad I got that off my chest.