While we've been focused on Harvey and its effects on Texas and Louisiana, as well as potential follow ons from Irma and other developing tropical storms, significant portions of the US are on fire. There's a very large wildfire in Curry County, Oregon – details here. A chunk of Montana is on fire. Actually from looking at the incident list, Montana is on fire – not just a chunk. And, of course, there is a huge wildfire in the greater Los Angeles area. The Los Angeles Animal Shelter has put out a call for fosters and adoptions as they are over capacity from animals evacuated and/or rescued from the La Tuna Canyon fire.
Urgent need for adopters and fosters NOW. Our shelters are full as we prepare to provide care and shelter for animals being evacuated from the La Tuna Canyon fire.

Fosters Urgently Needed: East Valley – 29, Harbor – 40, North Central -16, South Lost Angeles – 43, West Los Angeles – 14, West Valley – 5
So if you're in the area and have a safe place and the ability to help, please do. If you're wondering just how bad the La Tuna Canyon fire is, and you don't have your own F/A-18E/F Superhornet to fly over and check it out, here's a
fairly recent picture
: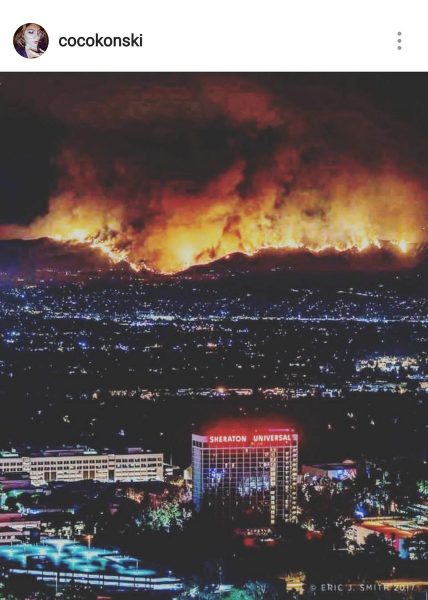 If you're in proximity to these fires, please stay safe.