Gerald and his sons came over and planted the trees today. I realized while they were doing it that I could never murder anyone on the fly because with my bad shoulder I couldn't dig a proper grave in a remote area of the woods. And I couldn't hire anyone, because you never want an accomplice in murder, because then someone else knows, so you'd eventually have to kill them, too. I suppose you could plot their death and maybe use acid and barrels like Breaking Bad, but then how would I get rid of the barrel? I can't live that shit, either. I guess I just don't have the gumption to kill anyone.
Enough killing, on to growing: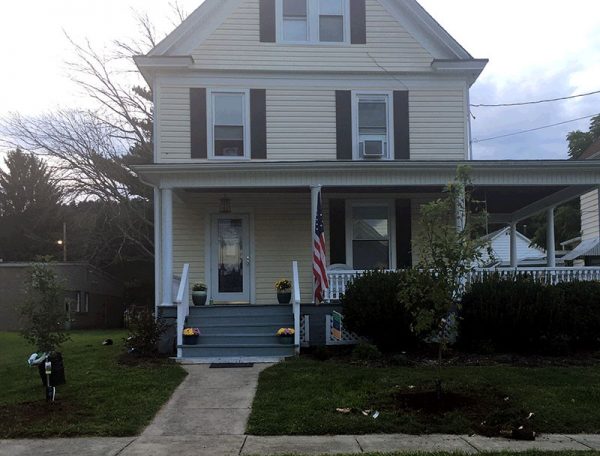 That's an oak on the left, and a maple on the right. And then the other two went to the right of those: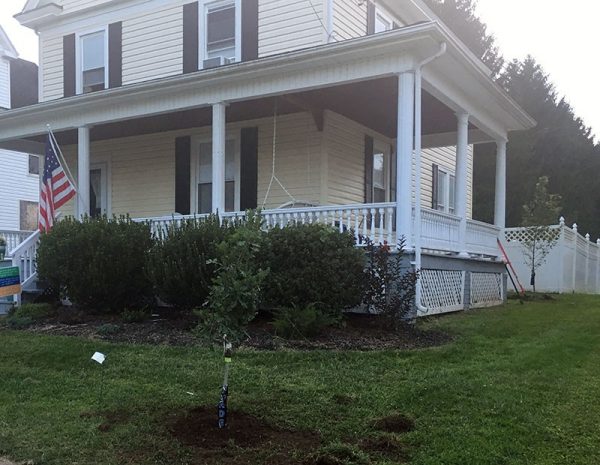 And an oak to the left, and a maple around the corner. The chestnut tree is going in the back yard so it can really have room to explore the space. What are we all up to tonight?