I don't know about the rest of you, but I need to back off from the intense stories. My Twitter feed just now has been full of nuclear deterrence theory and why we don't need the smaller nuclear weapons that the Trump administration seems to want. And Irma and José. There is a new model out that suggests that José will smack into New York in ten days, just when many national leaders converge for the opening of the United Nations General Assembly session.
Today was laundry day, as most Saturdays are in my house, and the cats love it. They don't have the internet. They also had their first venture outdoors with leashes and vests. It went reasonably well.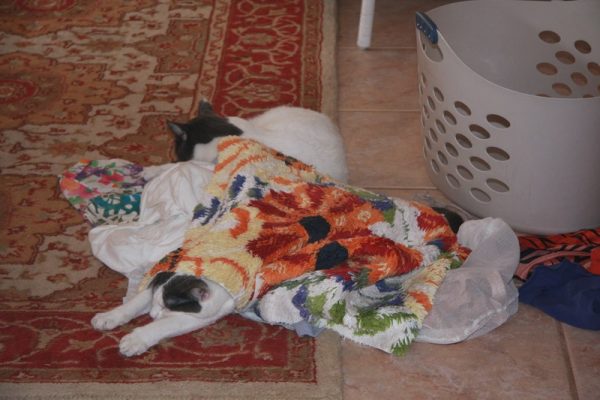 Open thread! Doesn't have to be good news – that's not how things are going now.