On the Road is a weekday feature spotlighting reader photo submissions.
From the exotic to the familiar, whether you're traveling or in your own backyard, we would love to see the world through your eyes.
Good Morning All,
This weekday feature is for Juicers who are are on the road, traveling, or just want to share a little bit of their world via stories and pictures. So many of us rise each morning, eager for something beautiful, inspiring, amazing, subtle, of note, and our community delivers – a view into their world, whether they're far away or close to home – pictures with a story, with context, with meaning, sometimes just beauty. By concentrating travel updates and tips here, it's easier for all of us to keep up or find them later.
So please, speak up and share some of your adventures and travel news here, and submit your pictures using our speedy, secure form. You can submit up to 7 pictures at a time, with an overall description and one for each picture.
You can, of course, send an email with pictures if the form gives you trouble, or if you are trying to submit something special, like a zipped archive or a movie. If your pictures are already hosted online, then please email the links with your descriptions.
For each picture, it's best to provide your commenter screenname, description, where it was taken, and date. It's tough to keep everyone's email address and screenname straight, so don't assume that I remember it "from last time". More and more, the first photo before the fold will be from a commenter, so making it easy to locate the screenname when I've found a compelling photo is crucial.
Have a wonderful day, and enjoy the pictures!
Tons of great stuff today, lots of odds and ends coming tomorrow.
Today, pictures from valued commenter Schlemazel.
Southeastern Minnesota was not visited by glaciers in the last advance. As a result its geography is different, but then there are 4 or 5 different environments in the state.

We stopped by several state parks in SE over the weekend and I am submitting photos from one, Whitewater. The limestone turns the creek white in the spring so the original people named it whitewater.

Whitewater creek

Taken on 2017-09-02

The creek is great for trout fishing
The waterfall on the creek

Taken on 2017-09-02

The limestone is eroding and I was just checking the progress
The steps

Taken on 2017-09-02

The climb up the hill starts with a couple hundred steps
looking back down the steps

Taken on 2017-09-02

After the steps there is still a long way across rugged paths to reach the top
me looking at the view

Taken on 2017-09-02

This photo does not do justice to how far down it is from here
the view from chimney rock overlook

Taken on 2017-09-02

This photo does a better job of representing the distance
Chimney Rock

Taken on 2017-09-02

the reason the overlook is named
A couple more from Whitewater State Park

flowers

Taken on 2017-09-02

Whitewater State Park

We saw a lot of mushrooms (non edible) but not many flowers this time of year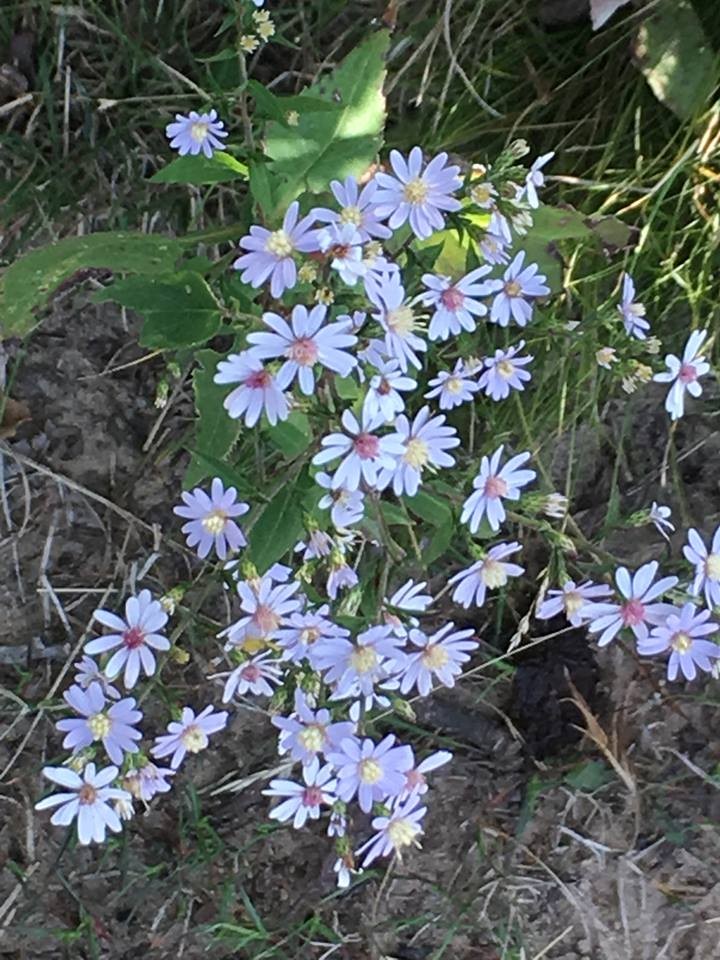 the trail

Taken on 2017-09-02

It is a mile from Chimney rock to Inspiration Point and some of the views are spectacular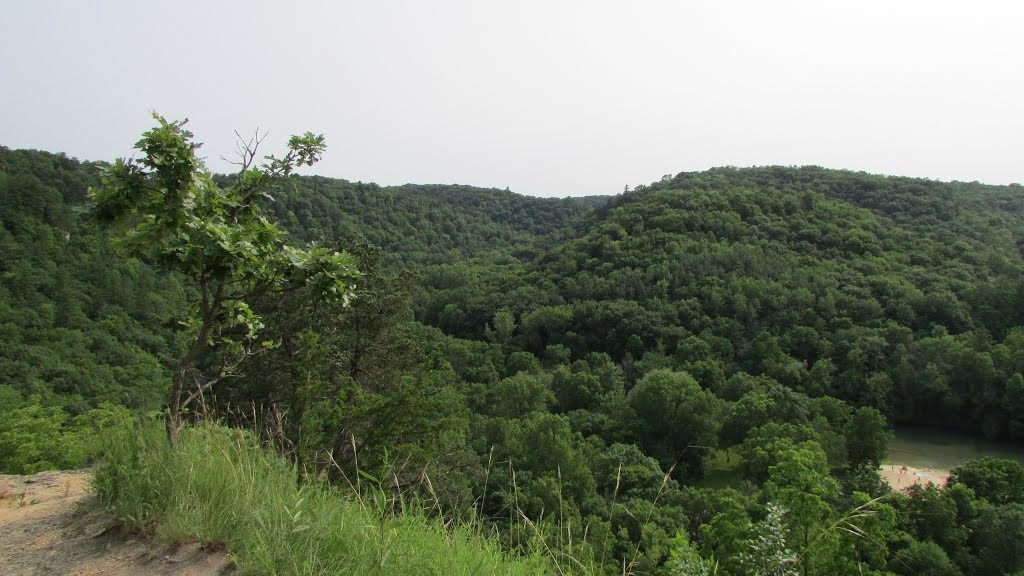 another view

Taken on 2017-09-02

It was a glorious day and while the hike was rugged we had a great time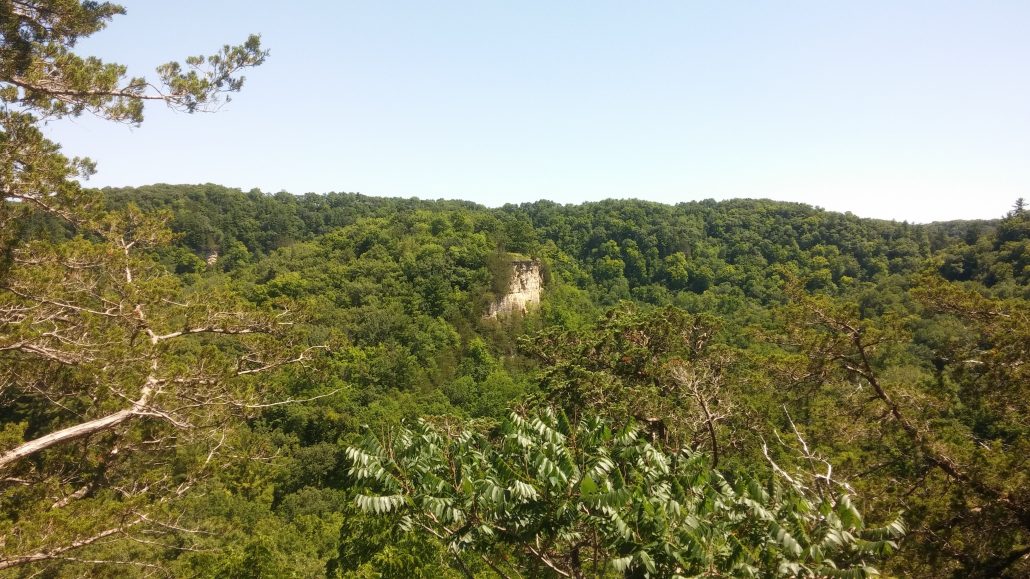 The Great River Bluffs State Park offers some wonderful views of the Mississippi River And the penal colony across the river

view 1

Taken on 2017-09-03

Great River Bluffs State Park

These photos are mostly going to be of the views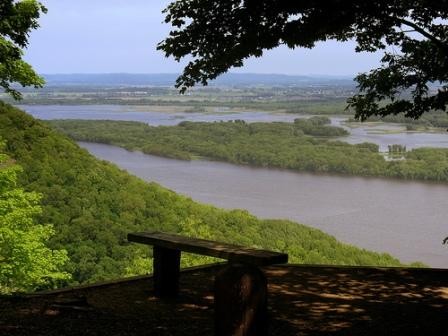 view 2

There are a lot of islands in this part of the river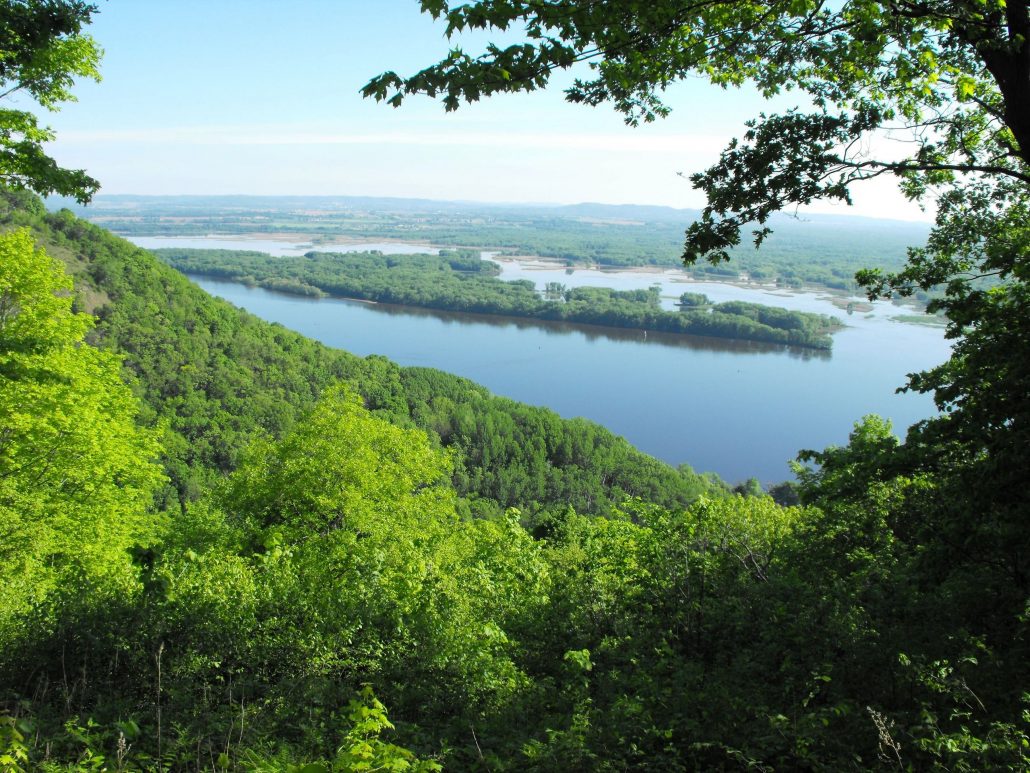 view 3

Taken on 2017-09-03

Off in the distance you can see the penal colony currently serving Koch Industries.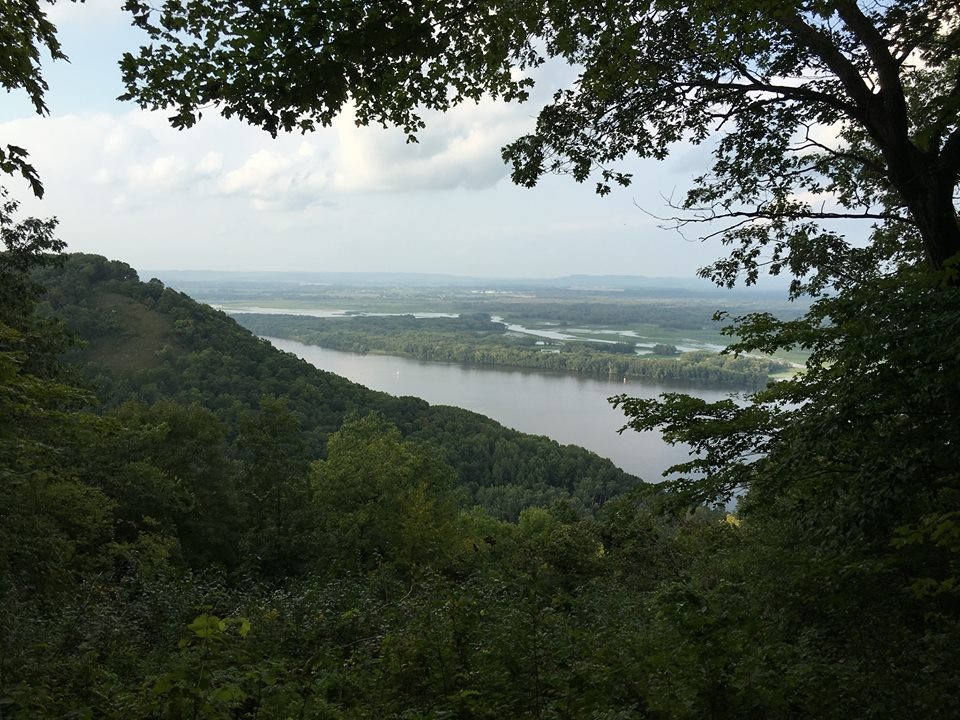 Lock and dam

Taken on 2017-09-03

John A. Latsch State Wildlife Park

This is actually taken in Latsch wildlife Park which is a couple minutes up river from the park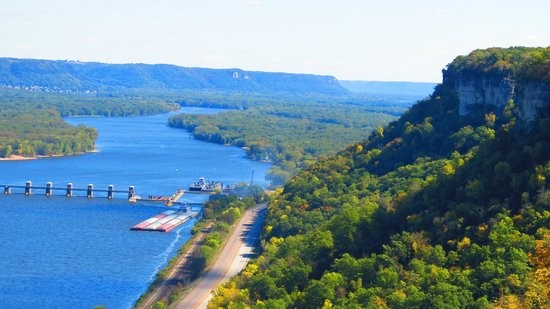 Ghost Plants

Taken on 2017-09-03

These I believe are very rare. They are "Ghost plants", Monotropa uniflora, also called "Indian Pipe". it is white because it does not contain chlorophyll. It is parasitic, instead of generating energy from sunlight. Its hosts are certain fungi that are mycorrhizal with trees, meaning it ultimately gets its energy from trees. Since it is not dependent on sunlight to grow, it grows in the dense forest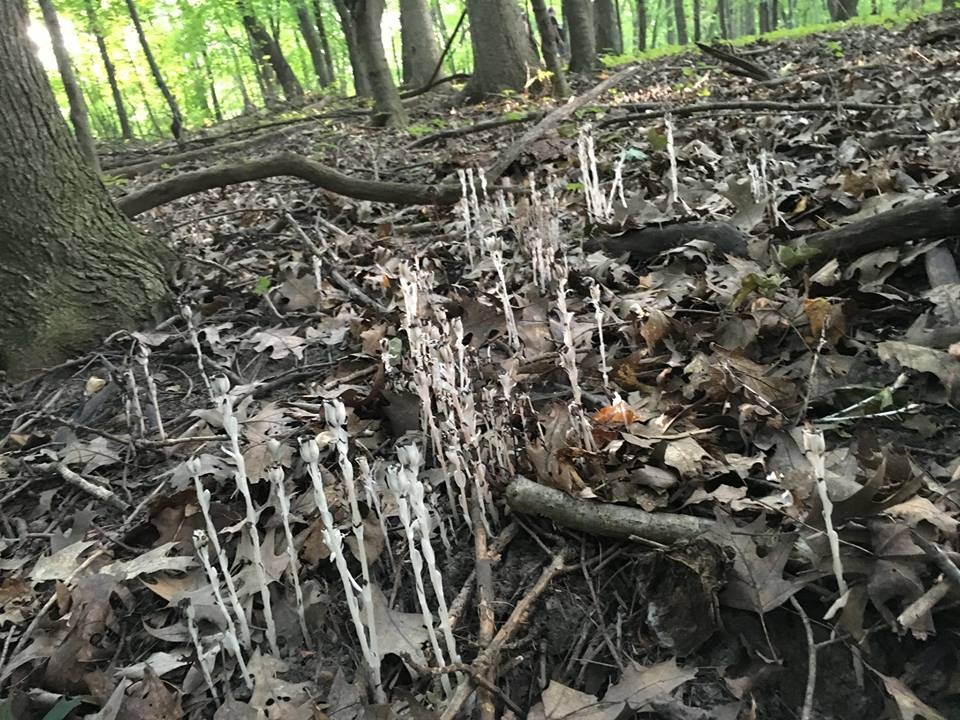 Wow! What a great set of pictures, and what a great finale! What a neat thing – I've never heard of them, though perhaps I've seen them and not realized their import. How cool!
Thank you so much Schlemazel, do send us more when you can.
Travel safely everybody, and do share some stories in the comments, even if you're joining the conversation late. Many folks confide that they go back and read old threads, one reason these are available on the Quick Links menu.
One again, to submit pictures: Use the Form or Send an Email