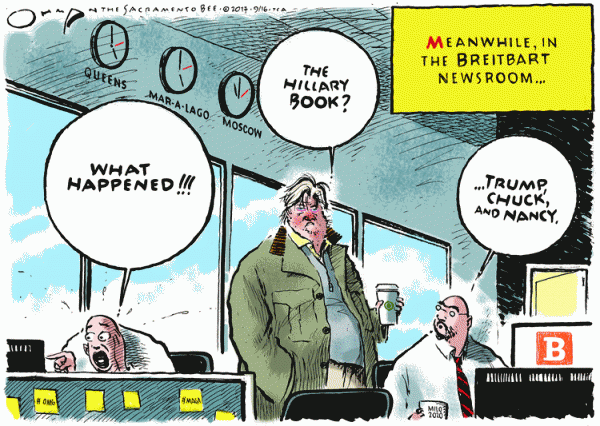 (I actually laughed harder at this one, but I'm staying postive here, by goddess!)
From commentor Luthe:
I'm going to a Clinton book-signing on Saturday. If anyone has a message they'd like passed along to the great lady, email it to luthemeetshrc [at] gmail. I will put all the messages in a Word file and print them out to give to her.

Note: I reserve the right to edit or omit any rude, nasty, or negative commentary. This is for good stuff only.
I'll make sure Luthe gets a chance to see this post, if you want to comment here.
Also, you personally may be too old / shy / busy for this, but it's worth passing along on social media:
The first three Obama Foundation Training Days:

Chicago, October 14.
Tempe, November 11.
Boston, November 18.https://t.co/kSQL2X2zdG

— Al Giordano (@AlGiordano) September 13, 2017
Psssssst. Apply today to be in the first generation of Obama Foundation Fellowship civic innovators:https://t.co/mygGywrxor+

— Al Giordano (@AlGiordano) September 13, 2017
***********
Apart from #Resisting, what's on the agenda as we wait for the Friday Trumpdump?