This morning, we hiked up to the lofty summit of Cockroach Mountain. I took the dogs so they could help haul my lazy ass up the steep incline; I just held the leashes and said, "Mush, you huskies!" At the top, there is a helluva view of the paddling trails that lead out to Tampa Bay: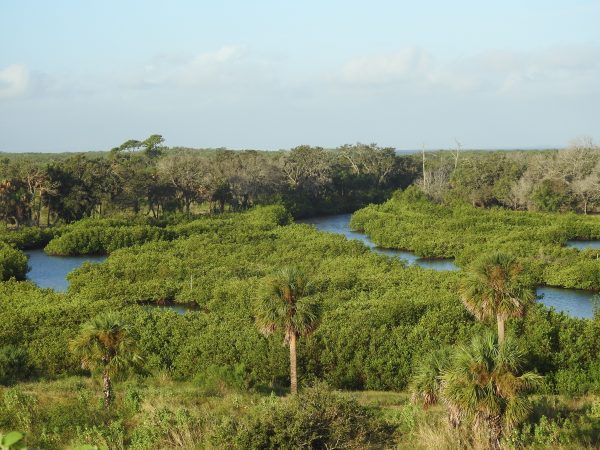 You can see St. Petersburg and Tampa from the summit, and also Port Manatee: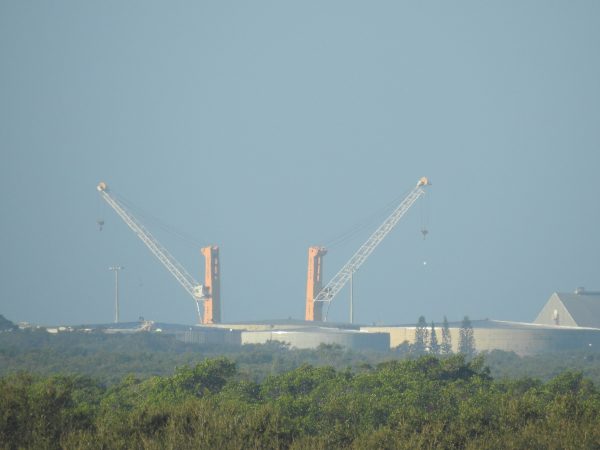 There were many red dragonflies, including this one, whose wing looks a bit bedraggled: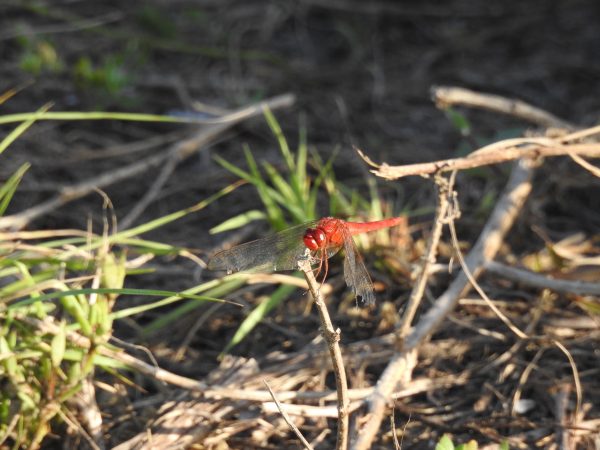 Here's the view to the northeast: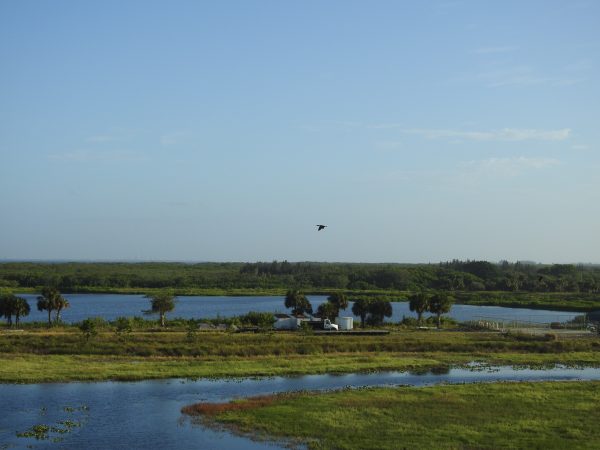 According to the parks and rec people, Cockroach Bay got its name when early explorers observed horseshoe crabs in the area. Sounds like Chamber of Commerce mythology to me; the explorers were probably swarmed by flying roaches and said, "Let's get the fuck outta this Cockroach Bay!"
Open thread!