On the Road is a weekday feature spotlighting reader photo submissions.
From the exotic to the familiar, whether you're traveling or in your own backyard, we would love to see the world through your eyes.
Good Morning All,
This weekday feature is for Juicers who are are on the road, traveling, or just want to share a little bit of their world via stories and pictures. So many of us rise each morning, eager for something beautiful, inspiring, amazing, subtle, of note, and our community delivers – a view into their world, whether they're far away or close to home – pictures with a story, with context, with meaning, sometimes just beauty. By concentrating travel updates and tips here, it's easier for all of us to keep up or find them later.
So please, speak up and share some of your adventures and travel news here, and submit your pictures using our speedy, secure form. You can submit up to 7 pictures at a time, with an overall description and one for each picture.
You can, of course, send an email with pictures if the form gives you trouble, or if you are trying to submit something special, like a zipped archive or a movie. If your pictures are already hosted online, then please email the links with your descriptions.
For each picture, it's best to provide your commenter screenname, description, where it was taken, and date. It's tough to keep everyone's email address and screenname straight, so don't assume that I remember it "from last time". More and more, the first photo before the fold will be from a commenter, so making it easy to locate the screenname when I've found a compelling photo is crucial.
Have a wonderful day, and enjoy the pictures!
From valued commenter Ten Bears:
Basic intro: I've attended portions of the Rock Creek Powwow on Standing Rock every year since 2008 (the second weekend in August). I just like being there but it's also a very striking event in that for 72 years they have been remembering and commemorating V-J Day and the end of WW II.

It's a traditional Lakota powwow but clearly focused on honoring veterans – a significant portion of the local population. This year I got together with a vet friend of mine, his daughter and my son, to do a free baseball clinic in the four days leading up to the powwow.

Probably because our kids were there, and certainly because adult members of the community participated and helped out, it was a really good week. Then my friend was sort of adopted into the vets' community for the powwow, participating in the Grand Entry (carrying a flag) and other events over the weekend.

This is in Bullhead, SD, near the site where Sitting Bull was born and where he was killed on the Grand River. I think all pics pretty much self-explanatory except the river valley one. That is the Grand River Valley overlooking the spot where Sitting Bull was killed on December 15, 1890. I was down there hiking to it with my son and a couple friends from the village.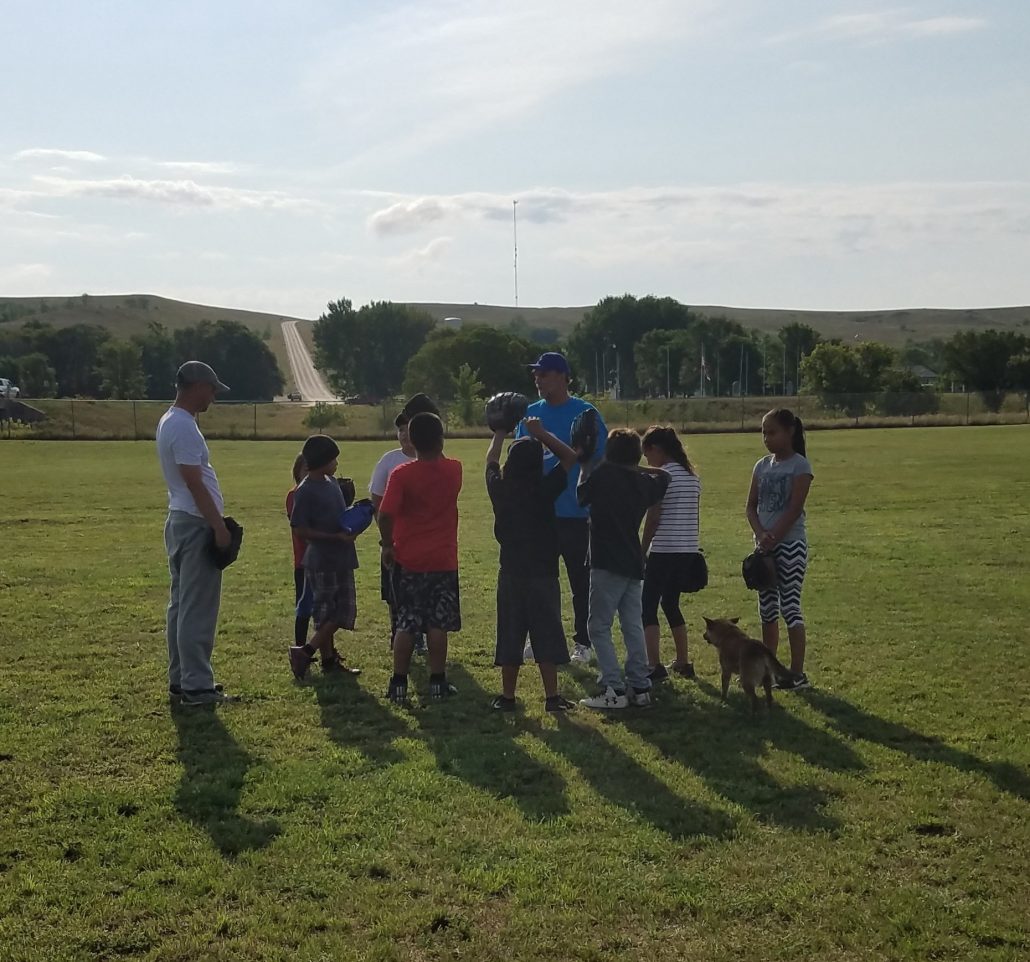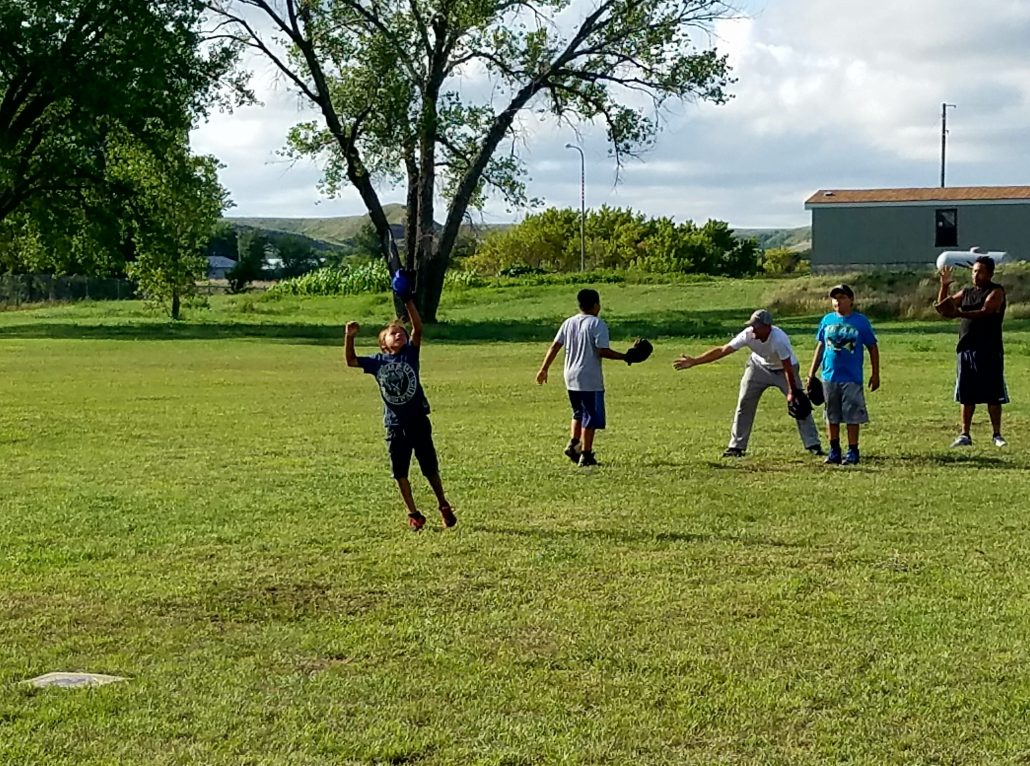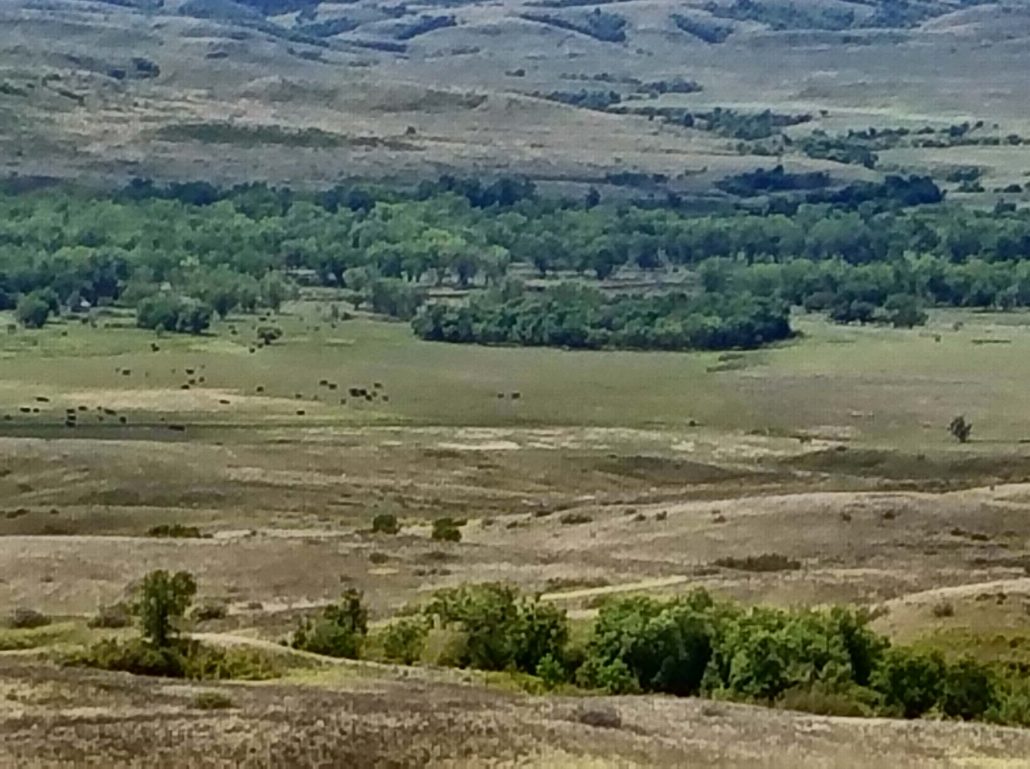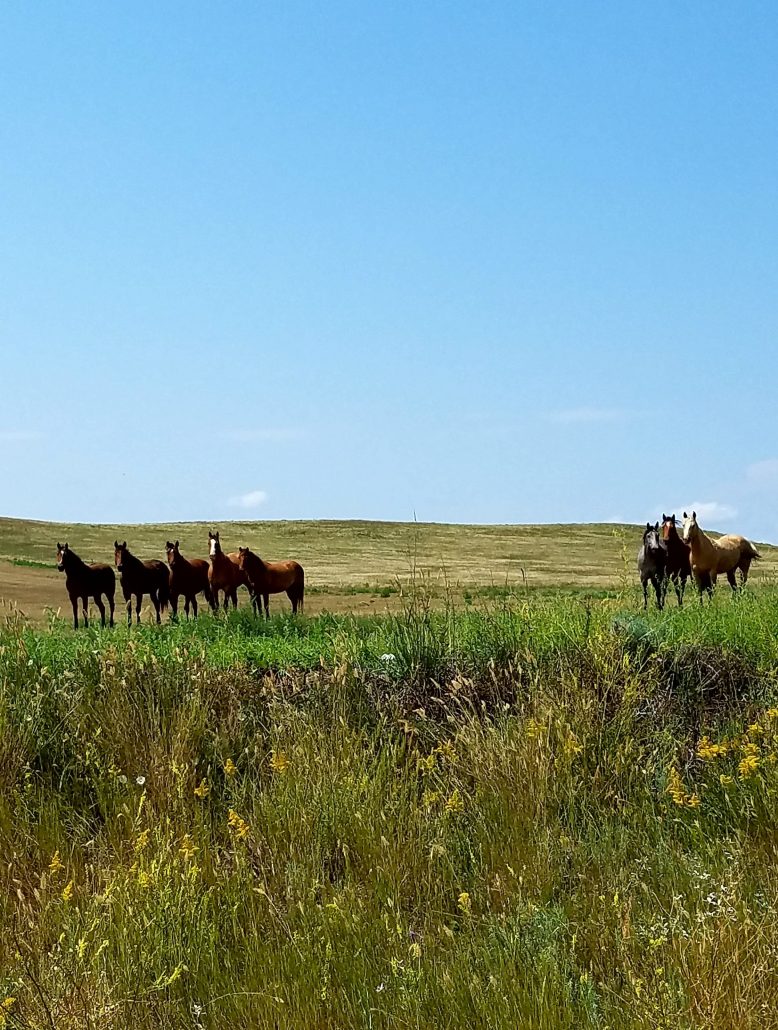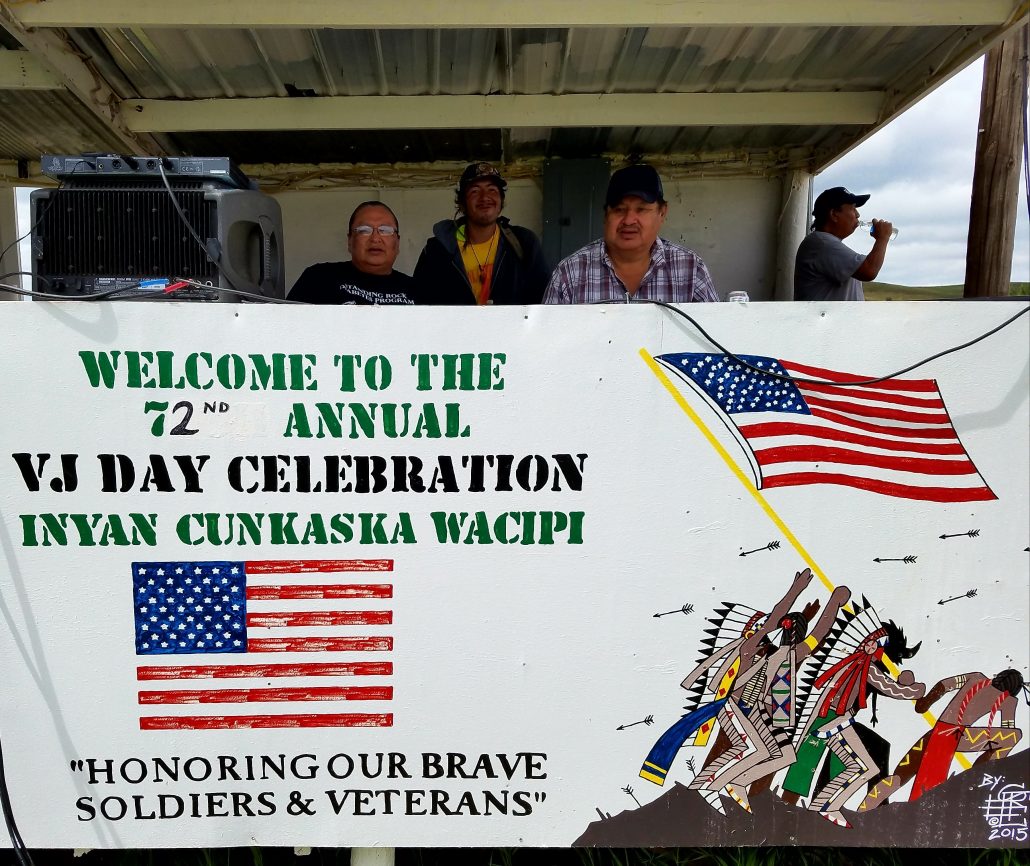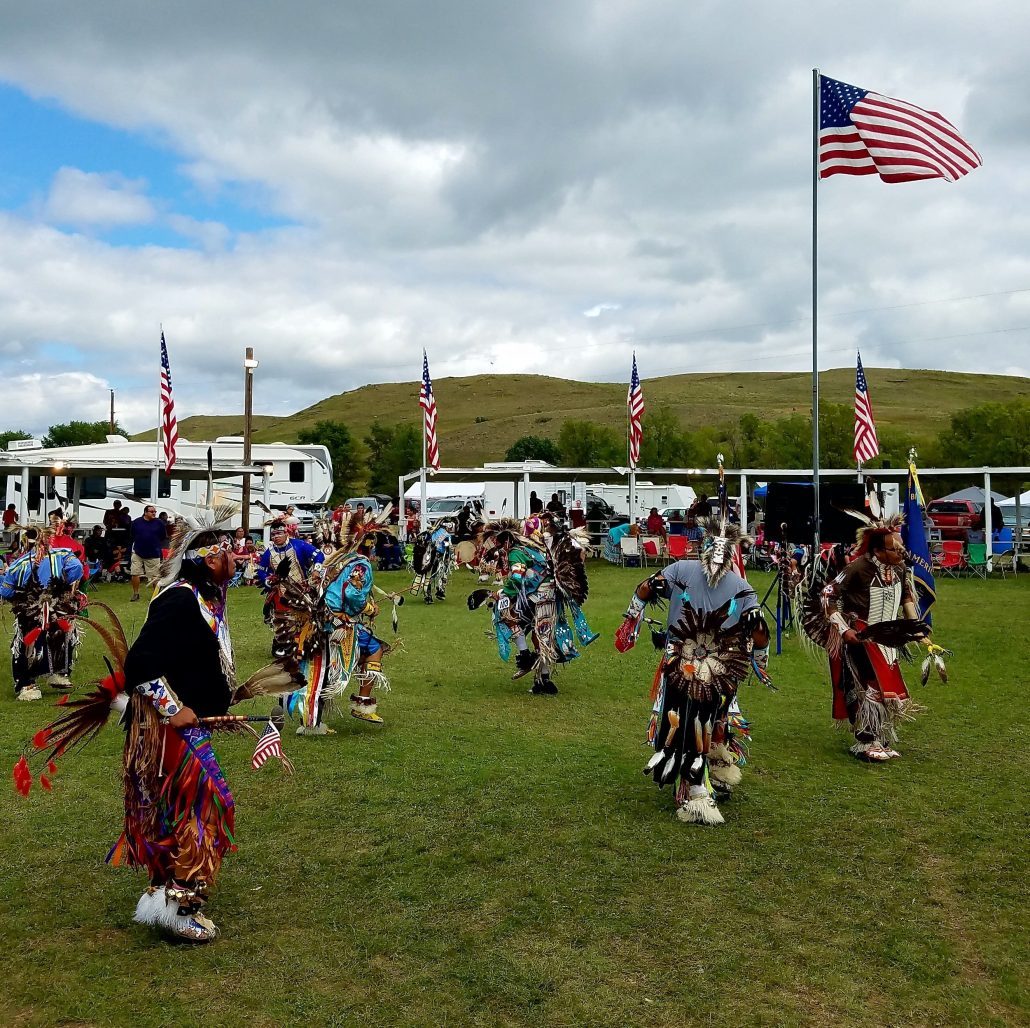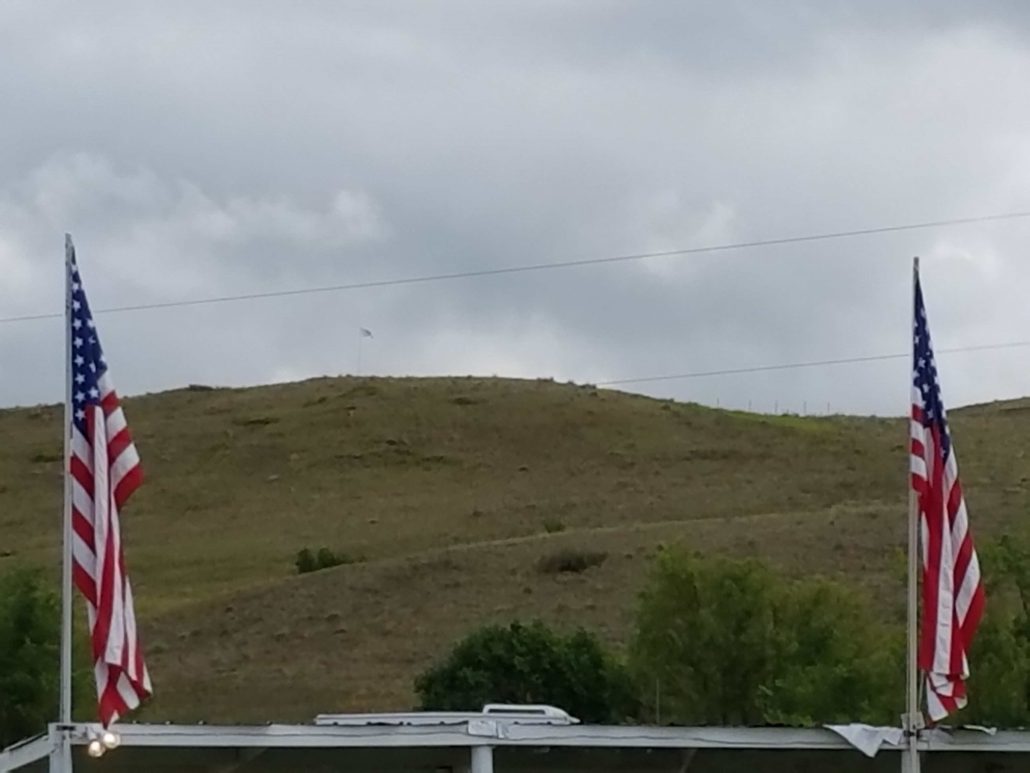 Looks like a great time and place! I expect my friend Glenn has attended that powwow in times past, but a temporarily-fatal motorcycle accident this summer has him pretty much home-bound now – no more powwows, I expect. A reminder that a life of freedom can, in a moment, become one of confinement.
Thank you so much Ten Bears, do send us more when you can.
Have a great weekend, all. There's lots of great stuff coming next week, so stay tuned!
Travel safely everybody, and do share some stories in the comments, even if you're joining the conversation late. Many folks confide that they go back and read old threads, one reason these are available on the Quick Links menu.
One again, to submit pictures: Use the Form or Send an Email