This weekend, Gerald (the guy who did a lot of the work on my house and who is always coming over and doing things) is getting married in my dad's back yard. They chose the date because his brother died on this date, and his fiance's dad died on this date, so they decided to turn it into something positive. At any rate, it's a big deal- dad is baking the wedding cake and doing all the cooking, so my bff Tammy came up and she is helping dad all day tomorrow.
At any rate, last night, we went to a dinner at the Harry and Chatman's (my friends who run the Barn With Inn) newly restored Sarah Miller House. It's a bimonthly event, and last night's dinner was great: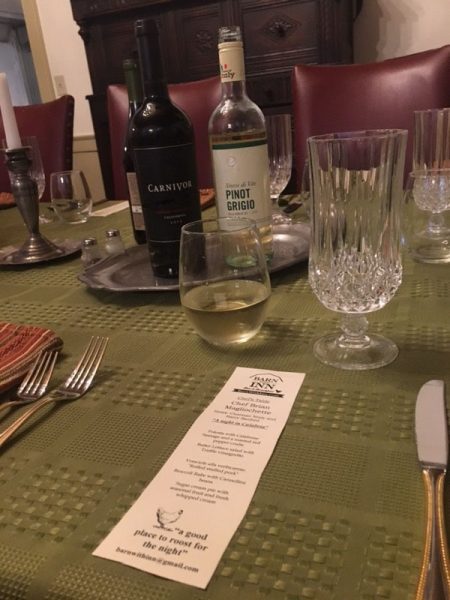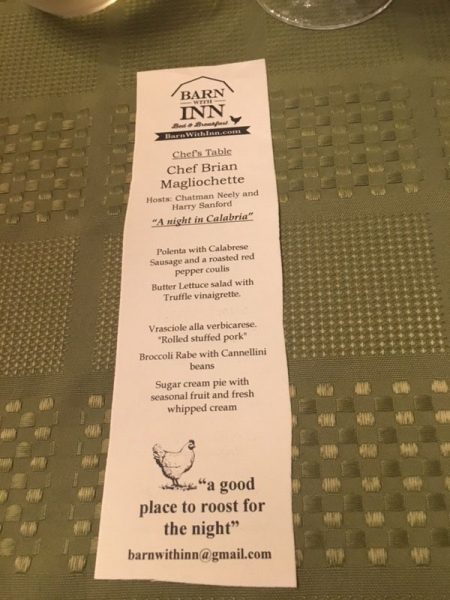 The opener was a polenta with sausage and a bunch of other things going down: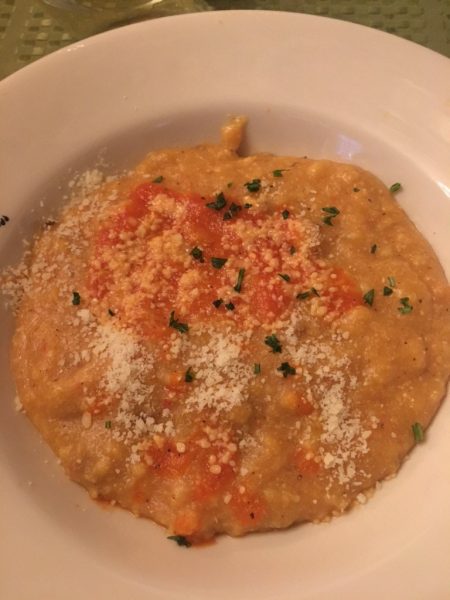 That was followed by a salad: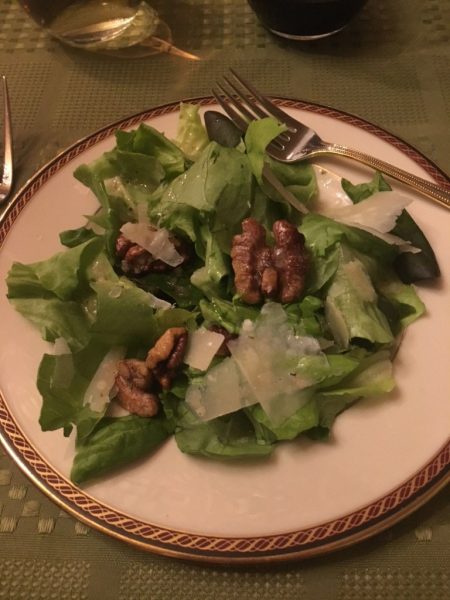 The main course was broccoli rabe with cannellini beans and a braised rolled stuffed porK: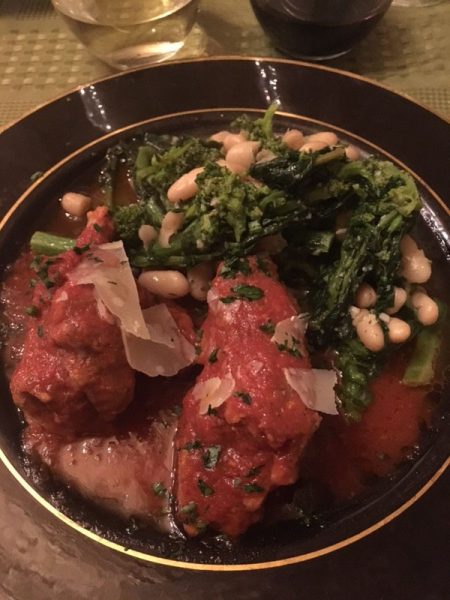 There is no picture of the dessert because it was Chatman's famous sugar cream pie with blueberries and we ate it before we remembered to take a photograph. At any rate, it was a very nice time, and we sat next to two wonderful women who ran an antique store and consignment house called Sibs in Wheeling that I did not know about.
We stopped by this afternoon after running errands, and I found two nice little pickups: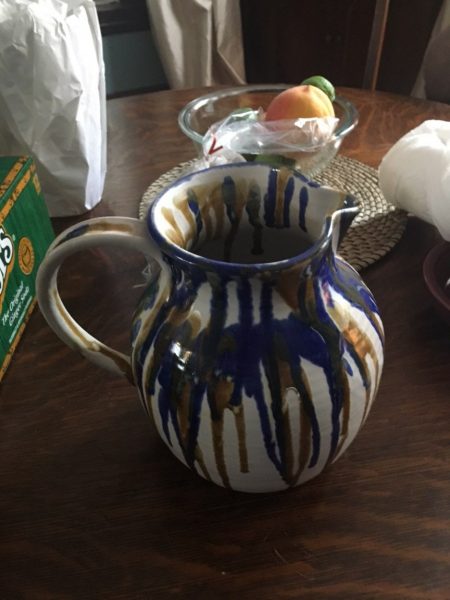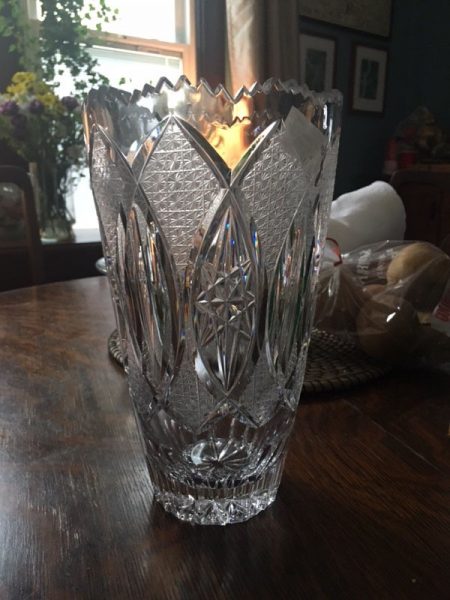 They really had a lot of very interesting items. I really had to control myself and was proud I only spent 30.00 on those two. At any rate, we chatted with the owner again and we agreed we are going to go to another dinner together in November, we had such a good time.
At any rate, someone is already snoring on the couch, so I need to be quiet.