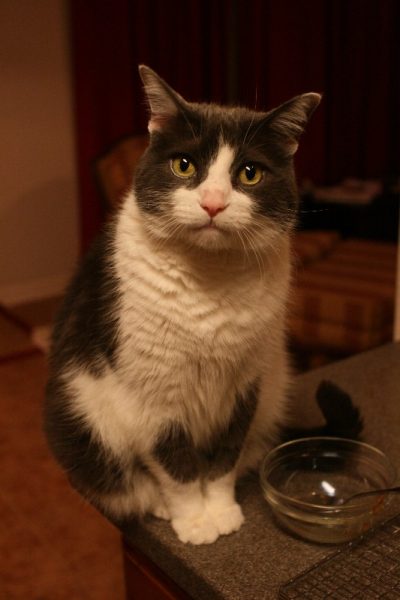 Awwww:
These are some of my favorite photos of Gracie. She had a good cat life and she had her uniqueness in our house. Gracie was nobody's cat because she exerted ownership over Grumpy Code Monkey. Every night she would get into his lap (microseconds from his butt hitting a seat cushion), lean into him and gaze up at him with pure adoration.

We got Gracie from a co-worker at the software company we both worked at 16 years ago. She had followed his son home as a kitten and was completely enamored of little boys. Unfortunately, his son was very allergic to cats and we said we would be happy to take her. Whenever we had a little boy over at the house, from a contractor's son to our nephew, she would follow them around and beg them to be hers.
She was horrible as a bed cat. When she wanted to get up or be let out of the bedroom she would lick Grumpy's eyes. But she was actually more content to just sleep in the kitchen so she could let us know promptly when her meal was meant to be in front of her.

She was named after Gracie Allen for her wonderful, constant, always on meow and her complete and utter lack of grace when walking the furniture when she was a kitten. Gracie was our last tuxedo and I'm not sure our house looks right without one in it.

This has been a very hard year with losing Mishka, my heart cat, in February and now losing John's baby just a month after losing one of our best friends to cancer at 49. Even though we don't comment a ton, the Balloon-Juice community has been a source of sanity and hope for the two of us in this difficult year.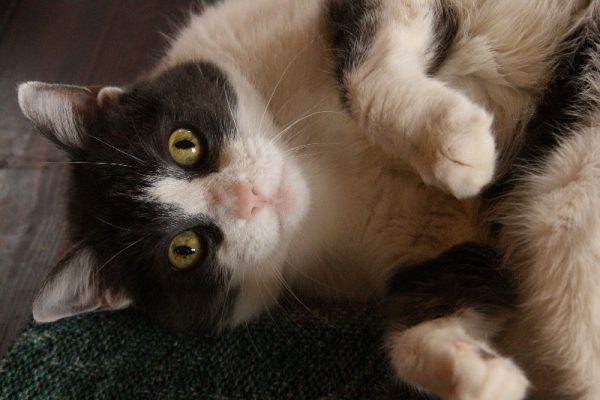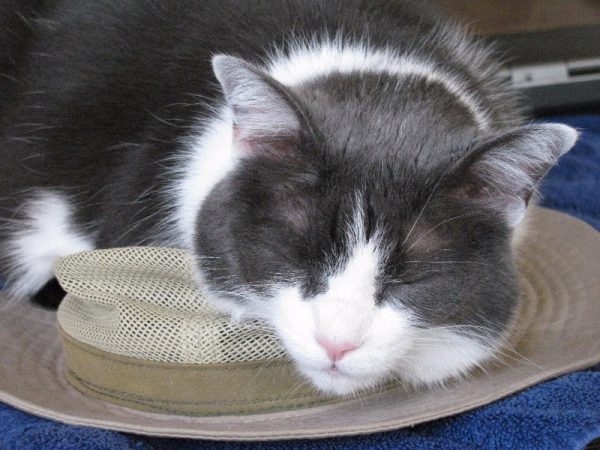 She was clearly such a good girl. I had the pleasure of meeting RonnieRoo and GCM a while back. Hope to do so once again next time I am in town. Give your pets some attention tonight.