Heh:

Wonder who he is talking about.
Forgot to take pictures of the dinner last night, but we do have a photo of a slightly tipsy Holly loving on Tam's dogs: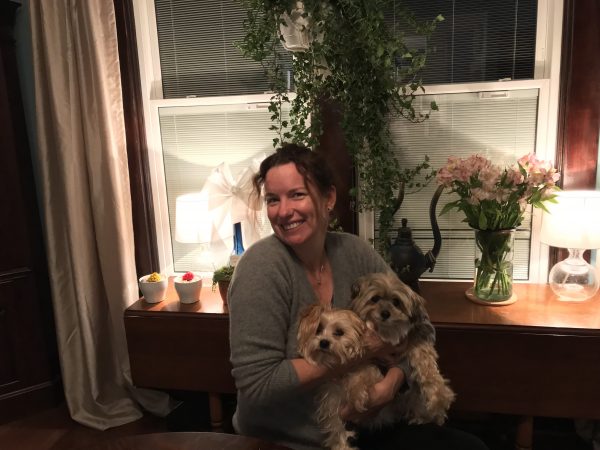 Tonight mom, dad, my cousin Jody, and neighbor Taylor came over to watch the Steelers game and have Tacosagna, which is exactly what it sounds like- layers of tortilla with taco/burrito fixings baked like a lasagne. Also made guacamole, salsa, a corn/bean salad, and some other stuff.
How bout you all?