He's so close to figuring it out: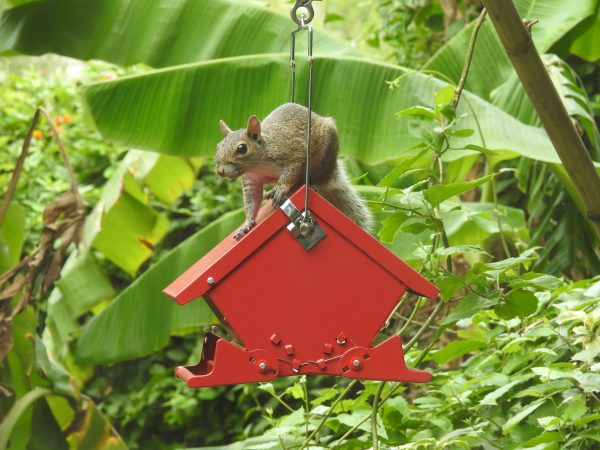 I set this new feeder up about a week and a half ago. Haven't seen any birds using it yet, but the squirrels discovered it immediately. So far, they haven't figured out how to defeat the weight-sensitive perch to get at the seeds, but I have faith that they will eventually.
There's a lot going on in politics today. Trump basically called Sergeant Johnson's widow a liar. Third Lady Melania Trump, who is married to a psychopath who demeans Gold Star families, and Education Secretary Betsy DeVos, who just rescinded dozens of guidelines outlining rights for disabled students, teamed up to recognize National Bullying Prevention month.
I just cannot with any of this bullshit, so I'll watch squirrels and wait for an expected rainstorm instead. Over to you.