I get that Flake's speech was something else, but they're just words.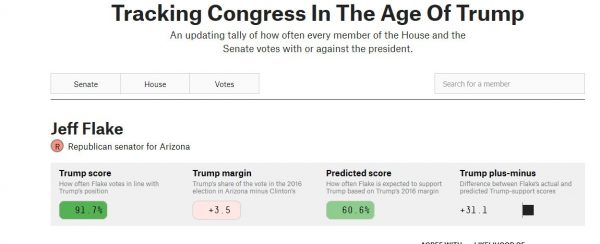 They voted to confirm all his nominees and the lunatic Gorsuch.
The only Republican exhibiting anything close to courage is Susan Colins, and she's at 80%. So let's not get all excited here.
Also, this: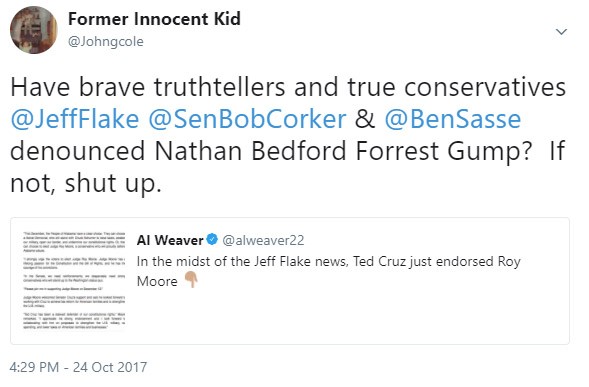 They haven't, fyi. Because with the GOP, it is always party before principle and party before country. Being a Republican means hating Democrats more than loving your country, always. So my apologies if I am not rushing to buy some kneepads to get in line at the Jeff Flake glory hole.