Here's a suitably noir photo that I took the other day down the road: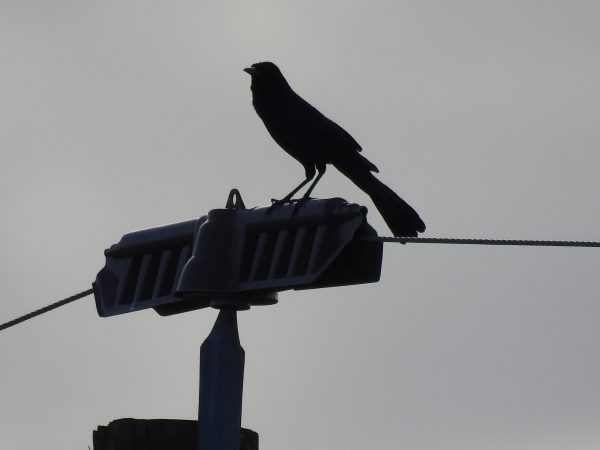 We're setting up candy distribution operations in the carport and awaiting the kiddies. We're giving out mostly Skittles this year. I bought them because I don't like Skittles and therefore won't be tempted to eat any leftovers.
Getting reports on my phone that something terrible happened in New York City, possibly a truck killing multiple pedestrians, but early accounts are sketchy. Stay safe everyone.