The Department of Health and Human Services released their 2018 ACA plan summary report earlier this week. This is the most important table in my mind: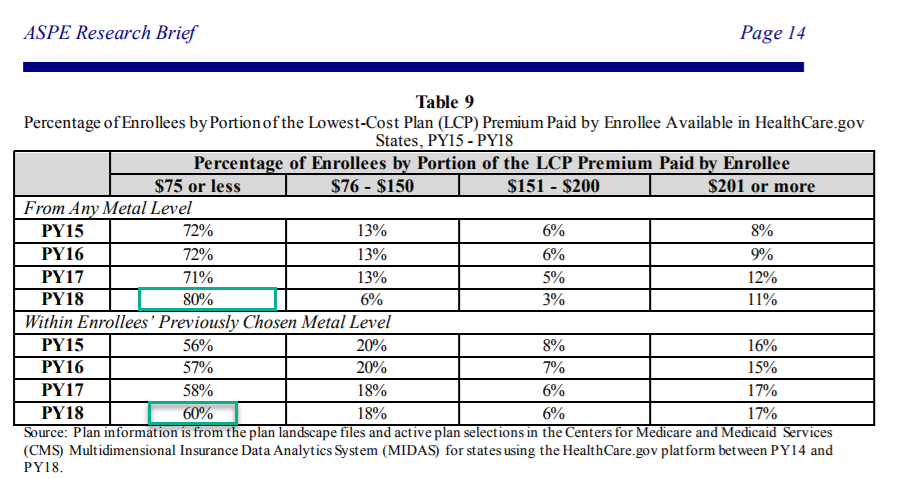 The Silver Loading is making Bronze and Gold plans much cheaper.  9% more people who are subsidized are able to get low premiums plans.  As we looked at earlier this week, Bronze can be good coverage and in the right circumstances, it can be the best choice.
Even if people want to stay in their metal levels more people are able to get slightly cheaper plans. This is because there are bigger Silver Gaps. Last year, Perry County, Tennessee had a $95 Silver Gap between the benchmark and least expensive Silver plan.  This year, Perry County has a Silver Gap of over $200 for a single 40 year old.  More importantly, Roane County had no Silver Gap last year and now has a $194 Silver Gap because of a new insurer with a different strategy.
If you are subsidized, there are very good deals out there because of the CSR Metal Madness.  Take advantage of them.