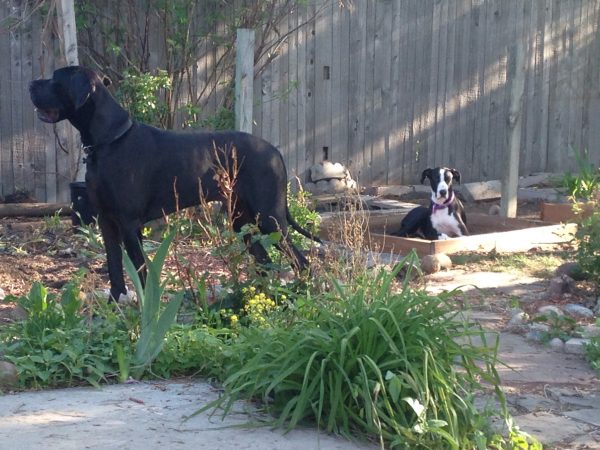 I wanted to let you know I read each and every comment you wrote to me about my beloved Bailey and found great comfort in every one. And thank you for the emails, too.  Probably will not be a surprise to anyone who hangs here a lot, Raven brought great comfort with this (I soooo needed this):
We who choose to surround ourselves
with lives even more temporary than our
own, live within a fragile circle;
easily and often breached.
Unable to accept its awful gaps,
we would still live no other way.
We cherish memory as the only
certain immortality, never fully
understanding the necessary plan.
— Irving Townsend
And while I'm grateful for all the thoughts, and I am still so broken about this sudden, unexpected loss, I know each and everyone of us has something going on that makes some days harder than others. And this place is where we can come for support, comfort and even some testy exchanges that keep us going.  I will be always be in wonder and awe of everyone here and thankful John created such a place as Balloon-Juice.
Again, thank you for taking the time to leave me a note, it means more than you could ever know. I'll give Bixby an extra hug from all of you, he's having a difficult time, but he'll bounce  back.  – TaMara