I know this is gonna sound crazy, but hear me out — the mostly male, mostly Republican politicians who work in Florida's state capitol building in Tallahassee (pictured below) have been acting like giant dicks for years: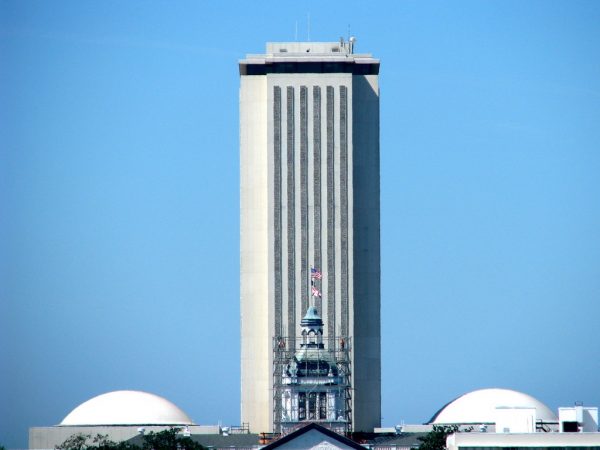 Here's the skinny from the Tampa Bay Times:
For decades, sex has been a tool and a toy for the politically powerful in the male-dominated world of politics in Florida's capital. Now it's a weapon.

Allegations of sexual assault, harassment and infidelity among the state's legislators flew like shrapnel from a bomb blast in recent weeks, destroying much of the trust left in a Republican-controlled Legislature and replacing it with suspicion and finger pointing.

The latest target, Senate Appropriations Chair Jack Latvala, has been accused by six unnamed women of inappropriate touching and verbal harassment. Shortly after Politico Florida first reported the allegations on Friday, Senate President Joe Negron called them "atrocious and horrendous" and ordered an investigation…

The dangerous mix of exploiting rumors of sex between consenting adults, and serious accusations about victimizing women, has the potential to turn Florida's next legislative session into an emotional powder keg.
Ka-BOOM.
Here's one for the "Didn't Think I Could Love Her Even More" file — Maureen O'Hara called out sexist pigs in Hollywood 70 years ago: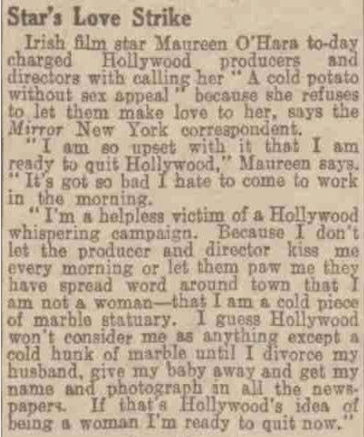 Reminds me of my favorite line from Maureen O'Hara's character in "The Quiet Man" (a movie I love despite the fact that it's sexist AF), when she's urged to place her bonnet on a stake at a horse race finish line to catch a man:
"I will do no such shameless thing!"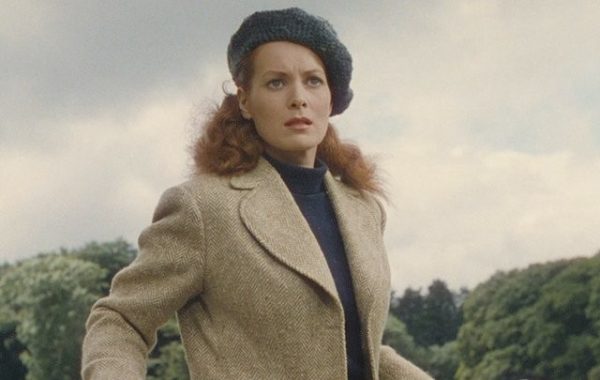 Open thread!