As Veterans Day 2017 draws to a close it is important to recognize that this has been a strange day in presidential-veteran relations.
Trump continues to slam former US intel leaders: "I mean, give me a break, they are political hacks…I mean, you have Brennan, you have Clapper and you have Comey..So you look at that and you have President Putin very strongly, vehemently says he had nothing to do with them"

— Erin Burnett (@ErinBurnett) November 11, 2017
CIA Director Mike Pompeo stands by US intelligence assessments that Russia meddled in the 2016 election, despite President Trump saying he believes Russian President Vladimir Putin when he says his country did not interfere https://t.co/x05hKumetm pic.twitter.com/SEmejYgssF

— CNN (@CNN) November 11, 2017
I have seen the classified information on Russian hacking. @realDonaldTrump has received classified briefings. I can tell you that @POTUS is LYING. Trump knows the Kremlin hacked America last year. https://t.co/gq9gAeLlnf

— Ted Lieu (@tedlieu) November 11, 2017
This is a graphic of the departmental crests for the agencies that make up the US intelligence community.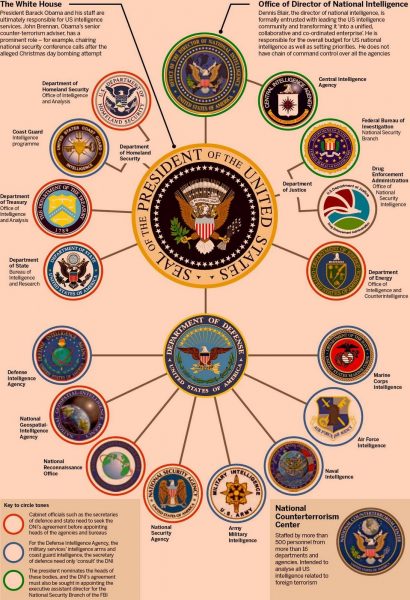 (Figure 1: The US Intelligence Community)
You'll notice that nine of these agencies are military. Of the remaining eight, one is the US Coast Guard, which while now in the Department of Homeland Security is one of the uniformed Services of the United States. Moreover, a significant number of the civilian personnel serving in the civilian portions of the US Intelligence Community are veterans, reservists, and/or members of the National Guard. This doesn't make them infallible. It doesn't make what they do and how they do it unquestionable. However, the President, by publicly disparaging the US Intelligence Community, is publicly disparaging a very large number of Soldiers, Sailors, Airmen, Marines, and veterans no longer serving in uniform while siding with the dictatorial leader of a hostile foreign power. Everyone cheering the President on in doing so is also disparaging the troops while purposefully ignoring that the President is siding with the dictatorial leader of a hostile foreign power!
Now back to our regularly scheduled Veterans Day post.
There is a significant body of military history developing that convincingly argues that World War I did not actually end on the 11th hour of the 11th day of the 11th month. Rather, the interstate war phase ended and a series of smaller insurgencies, asymmetric and irregular, and sub-regional wars continued. These low intensity wars among the winners and losers of World War I eventually reignited into another interstate war – World War II. As a result, World War I and World War II are more properly understood as phases of a longer, ongoing conflict akin to the Thirty Years War. I've only begun to scratch the surface of this revision within military history, but it is an important scholarly developmental in what it teaches us about battlefield termination, war, peace, and securing the peace. Especially because if we're not careful we run the risk of having to live through a similar dynamic in the Middle East, Central Asia, Southeast Asia, and parts of Africa in the ongoing fight against terrorism and violent extremism.
We end with music. First the Dropkick Murphy's covering Eric Bogle's The Green Fields of France.
Interestingly enough a folk singer named Stephen Suffet wrote a reply from the Willie McBride that Bogle sings about to Bogle. It uses the same melody as Bogle's original.
And for our Australian and New Zealand readers, here's Bogle doing The Band Played Waltzing Matilda.
Open thread!
PS: Confederate Soldiers and Sailors are not considered to be US veterans, no matter what your crazy uncle emails you!
Many in the Georgia legislature may have differed with McKinley regarding the treatment of veterans and the place of the national cemeteries in society, as no disabled Confederate veteran was eligible to live in a federal soldier's home, receive a pension, or, when they died, be buried in a national cemetery. However, it is certain that the president's Atlanta speech began a process culminating eight years later in legislation creating the Commission for Marking Graves of Confederate Dead.66

66 Robert Louis Clark, Lee Allen Craig, and Jack Wilson, A History of Public Sector Pensions in the United States, University of Pennsylvania Press, Philadelphia, Pennsylvania, 2003, p. 146; and Neff, Honoring the Civil War Dead, Commemoration and the Problem of Reconciliation, University of Kansas Press, Lawrence, Kansas, 2005, pp. 222–226.