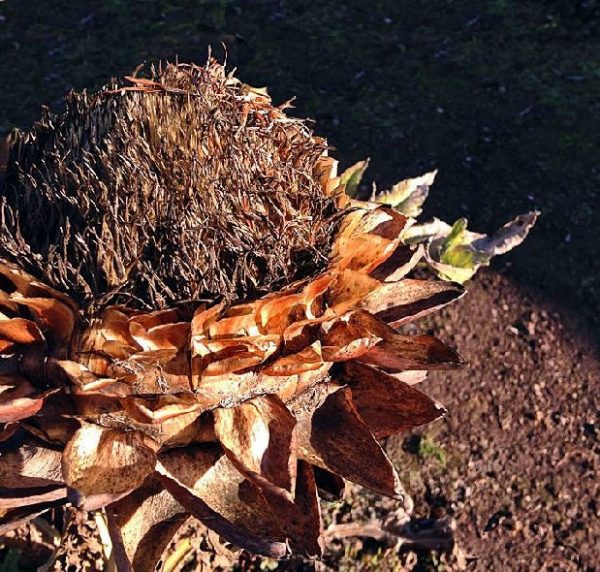 From gifted gardener & photographer Marvel:
It's been quiet over this-away.

After having pretty well buttoned up the garden for its long Winter' rest, I was laid low with a bum knee (torn meniscus). Still waiting for surgery and getting about on a crutch.

Just wanted to share this shot of an artichoke out back. I usually cut the last few of them down & use 'em for decorative purposes, but this year I left a few to die & dry in place. Glad I did.
Well, here north of Boston, we finally got our killing freeze — in fact, three days of record-breaking cold temps, according to the tv weatherpeople. Now I just have to get outside during the brief daylight window and finish prepping our yard for the winter. Or at least take down the rest of the tomato ladders and move the potted roses into the garage, assuming I can nag the Spousal Unit into making space for them…
What's going on in your garden(s), this week?