Folks,
I just wanted to pop in and let people know that I'm OK. As an only child in a small family, I've had to take care of crazy amounts of detail to plan my mom's funeral, etc., which will be next week. I'll post her obit Friday.  I'm still wracked with grief, unable to do much besides plan things and cry.
As I finish the last few details and prepare for Thanksgiving, I wanted to thank all of you for your kindness, love, and support. This community is a major part of my world and, although I've been mainly absent this month, I plan to return to some sense of normalcy once we get into December.
Here is my mom, age 16, at her debutante ball at Versailles (AP photo, 1951). She had just graduated high school, awaiting the fall semester at Vassar. Not bad for a girl who was born in Idabel, Oklahoma!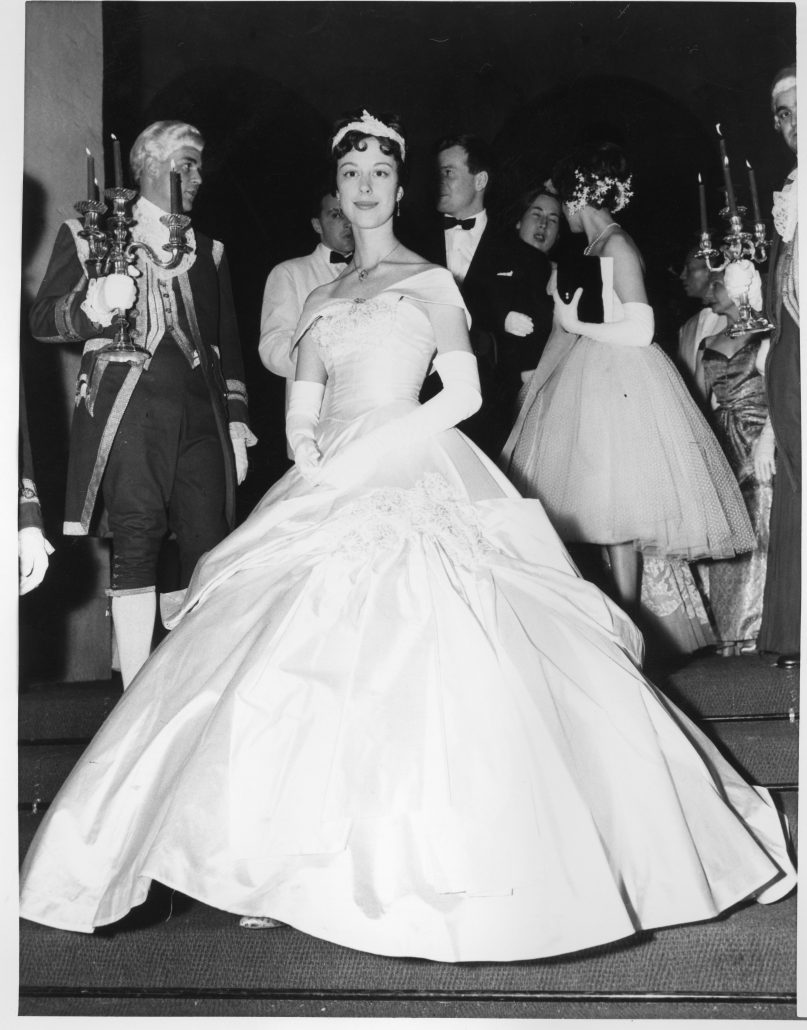 Open thread, and Happy Thanksgiving to all. I'm off to the florist, printers, and grocery store.