Boy, do I feel like a dummy for falling for that fake news on Tillerson yesterday! Velveeta Voldemort set us straight on Instagram a short while ago: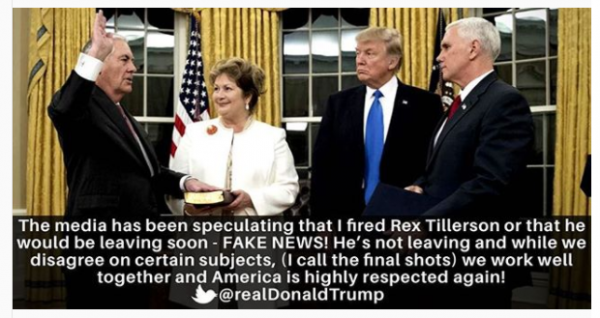 Sorry I led y'all astray. In retrospect it's obvious: Tillerson was Putin's hire. I'm sure it's just a coincidence that Twitler's first post-Flynnpocalypse tweet reassured the entire world [wink-wink] that Tillerson is staying on, huh?
Tangentially related bonus tweet:
It's bullshit if they don't let @HillaryClinton drag Flynn to prison in Wonder Woman's lasso and whatnot.

— George Wallace (@MrGeorgeWallace) December 1, 2017
Not gonna happen, but I like the visual. Open thread!
[Title shamelessly stolen from valued commenter MJS]