The New York Times (yes, I know) has received and had described to reporters EMAILS from the Trump campaign. They are releasing them as they work through them and presumably verifying the material, unlike Wikileaks. Also, with Mike Flynn's plea deal, the Tweeter-in-Chief is being more productive than usual.
In May 2016, the Russians wanted to make friendly contact with the NRA, who had a convention coming up.
The emailed outreach from the conservative operative to Mr. Dearborn came far earlier, around the same time that Russians were trying to make other connections to the Trump campaign. Another contact came through an American advocate for Christian and veterans causes, and together, the outreach shows how, as Mr. Trump closed in on the nomination, Russians were using three foundational pillars of the Republican Party — guns, veterans and Christian conservatives — to try to make contact with his unorthodox campaign.
This may be how all those wholesome flyover country folks like Jeff Sessions and Sam Clovis got involved with the Russians. Or not. They don't seem to figure very prominently in the NRA stories yet. To be continued.
Meanwhile, the President is tweeting. I don't link directly to his emails because I don't want to give him the stats. My very few links don't count for much in his numbers. It's a matter of principle.
Here's the tweet from yesterday that people are saying admits obstruction of justice. I'll wait to see what Robert Mueller does with it.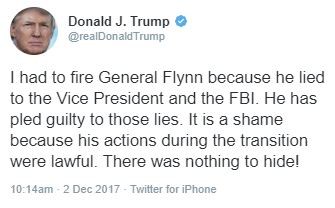 "Acid washed"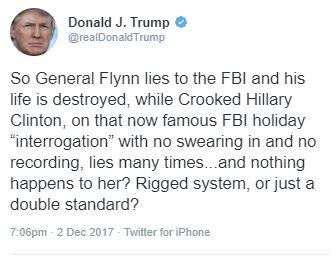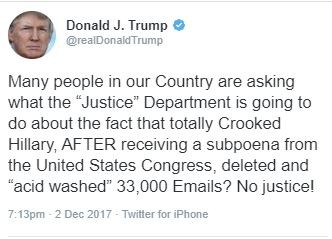 And a couple from this morning.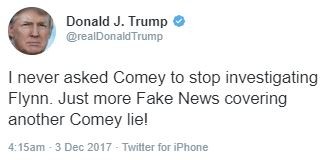 And open thread so that the home improvers can concentrate on that!