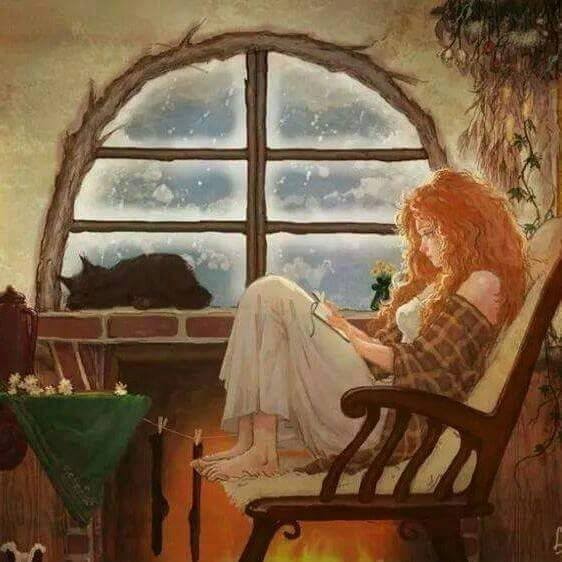 We have a thoughtful guest post this week and as a reminder, I'm open for more guest posts on your experiences with writing, publishing and marketing.
Today will be another perspective on self-publishing – finding an editor:
Hello everyone. My name is Andrew Durkin, and I am an editor for a Portland-based self-publisher, Inkwater Press. Like many people involved in publishing, I am also an author. My non-fiction book, Decomposition, was published by Pantheon Books in 2014. I am currently finishing my first novel, a middle-grade fantasy. (Although "currently finishing" is a phrase I have been using for the last five years.)

Balloon Juice has been a regular source of sanity for me since back in the Bush era, and I wanted to start by thanking you all for that. I was of course thrilled to see the emergence of a writer-focused sub-group over the last year or so. Every time I noticed the discussion turn to self-publishing and editing, I got the itch to speak up. Finally I contacted TaMara to let her know I'd be willing to write something for the group, if she thought that would be useful. She did, so I am. Thanks, TaMara, for the forum!

I realize the writers here come from a range of experiences and backgrounds, but I'll try to make this valuable to everyone in some way. (As usual, I'm sure the really good stuff will emerge in the comments.)

* * * * *
Find the best editor you can.

Once you are ready for editing, how do you find the best editor you can? If you are self-publishing, this may be easier said than done. One of the benefits of traditional publishing is that larger publishing houses often have not just one, but several different kinds of editors in-house to look at your work—a traditionally published manuscript might be seen by a developmental editor, a copy editor, and a proofreader, for instance. Smaller publishers may have just one editor on staff. Self-publishers often don't have any editors at all—in which case you may need to turn to local or national editing organizations or a freelance site like Upwork to find someone qualified. If you are looking for an editor-for-hire, ask for a free "sample edit," so you can get a sense of how they will approach your work.

Beyond a sample edit, how do you know if someone is qualified to edit your manuscript? In a way, this is one of the benefits of self-publishing—you get to shop around for someone who fits your needs, rather than having someone assigned to you. If you're in this position, I recommend first finding an editor you like as a human being. In a way, the editor/author relationship is as personal as it is professional—since writing is a form of self-expression, your editor is getting a kind of window into your soul. You don't have to be best friends with her, but you want her to be someone you can trust, or at least have a basic chemistry with. I recommend approaching a prospective editor as you would a prospective physician. Interview her, and take notes. Ask to see work she has done in the past. Ask to see testimonials.

More importantly, find someone who is experienced, and whose experience is relevant to your work. This is why a well-meaning friend is not usually a good person to edit your work. An editor is so much more than just another reader! In addition to constantly dealing with the technical minutiae of text, good editors have a nuts-and-bolts understanding of what distinguishes "amateur" and "professional" manuscripts, and how those are manifested in different genres. This is where a good editor will really add value to your manuscript; we all love self-publishing as a concept, but we want your manuscript to compete with traditionally published books.

If this talk of "professional" and "amateur" feels off-putting to your artistic vision, remember that writing is really about communication—trying to bridge the gap from one mind to another. Although language is dynamic (and sometimes even volatile), it also relies on certain norms. When editors (or designers or marketers) talk about "professionalizing" your manuscript, all we are trying to do is bring those norms to bear so that your manuscript can truly find its readers.

Get the most out of the editor/author relationship.

When you've made your manuscript as good as can be, and found a simpatico editor, how do you get the most out of the editor/author relationship?

Writing is in many ways a kind of collaboration. Stereotypically, we have a sense of the author as a lonely individual, feverishly typing the great American novel in a dark garret somewhere. But all the great American novels (and the great novels from elsewhere as well) are products of interaction between an author, editor, designer, marketer, publisher, and so on. Writing is, counterintuitively, a social enterprise.

If you're just starting out as a writer, that idea can take some getting used to. When it comes to editing, my recommendation is to find the balance that works for you: always be open to suggestions made in good faith, while cultivating a deeper understanding of your own identity as a writer. In other words, don't sabotage your manuscript by refusing to listen to professional advice—but don't be afraid to push back. Good editors will understand that different authors have different voices, and will always want to do what is best for the book.

As in any relationship, communication is key. This is an amazing time to be writing, given the technology! By using the track changes and comments features in Word, an editor and author can really drill down to problem areas in a manuscript, without ever having to meet in person, or try to decipher each other's handwriting. Take advantage of these tools. And follow up on your editor's questions or comments in a thorough and timely way.

* * * * *

So that's it, in a nutshell: "Things I have learned as a professional editor." Editing, of course, is not all there is to publishing—design and marketing are also crucial. Marketing is hard, but if you're self-publishing, you can do it if you have the time and energy and a basic comfort level with digital communication. Design (in my opinion) should be left to the professionals. But the larger point is that even the best design and marketing can't (usually) save a poorly written book. Within the publishing sequence, editing is really the foundation upon which the rest of your success as an author will be built.

So take the time to do it right!

Thanks, and happy writing to all.
Thanks Andrew! Let's keep the conversation going, how is your writing going? How did National Writing Month work out for those who participated?