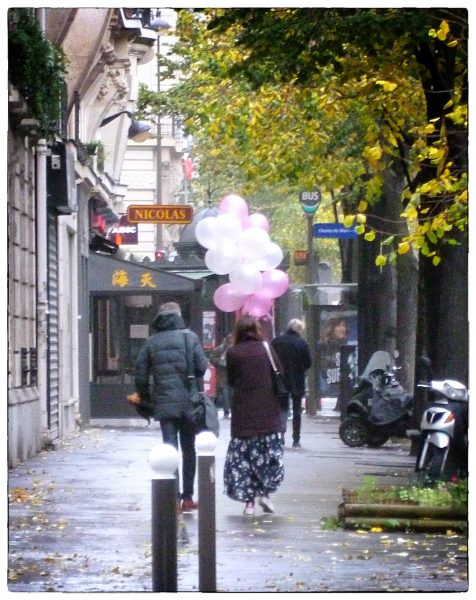 This was one of my favorite photos from Paris. It was drizzling and they were just far enough ahead the best I could do was a grainy shot, but still I love it. Just after this, they inexplicably lost the balloons. Then there was this one on the Seine: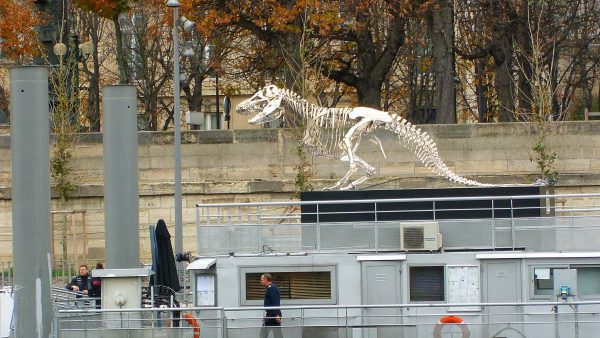 Believe  it or not…it wasn't until we got home and looked at the photos on the computer we realized that T-Rex was actually on a boat!
There are more photos here if you're interested.
What's everyone up to this afternoon? I'm on my way to the annual cookie bake.  Did anyone hear from Betty Cracker, did she survive the Drunken Aunties Cookie Night?
Open thread.