I'm currently enjoying what I think of as an essential building block of a civilized day…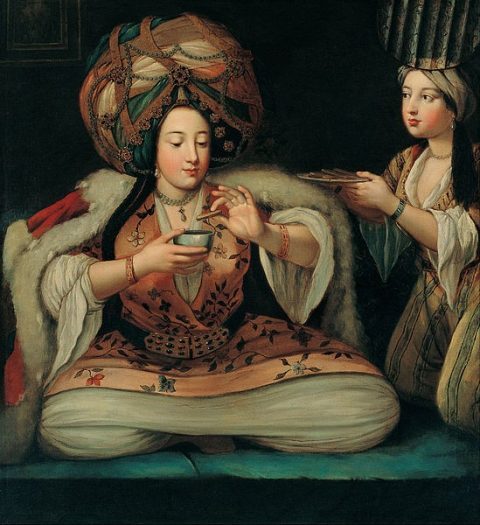 I follow English usage here.  I'm drinking a cup of very good coffee (French press, Peet's beans in my own mixture — 70% aged Sumatra, 30% Italian roast) and two small chocolate biscuits from a local bakery.  But as I reached for the Wikipedia link above, I was delighted to discover some alternatives, including the 19th century American version of the custom.
In any event, thought we could use some new thread, so besides the conventional randomness of a mid-morning discussion what is your actual or fantasy perfect a.m. refreshment break?
Image: French School, Enjoying Coffee, before 1750.