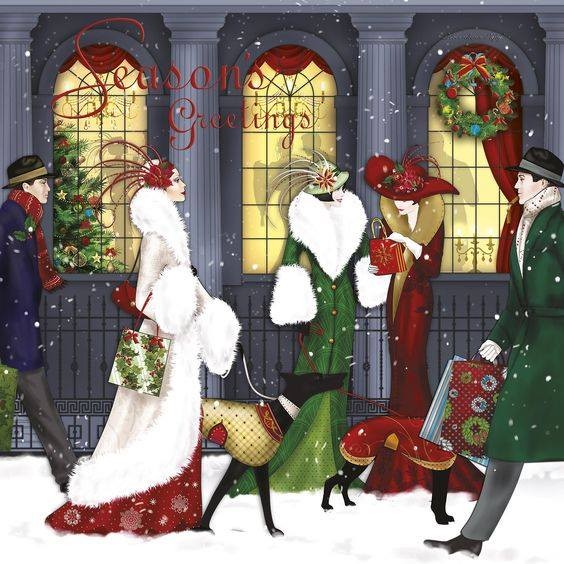 I belong to an Art Deco group on FB and she posted a bunch of holiday cards, this is one of my favorites.
It is snowing like crazy here as we finish up Christmas Eve-Eve. Cookies are baking in my kitchen, everything that can be prepped for the Christmas Eve party has been done. The house is clean. The holiday dishware washed. I think I'm ready.
The menu is unusual this year – fajitas, rice with black beans and lime, chips and salsa and a ton of cookies. Simple, easy and manages everyone's dietary issues easily.
What's going on with you? Open thread.